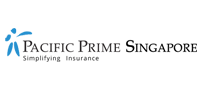 3 reasons why the cost of group health insurance is rising
As an employer, there are many factors to weigh when deciding whether to invest in a group health insurance plan, but oftentimes the decision comes down to the dollars and cents. The increasing cost of insurance premiums is the primary reason why some employers are hesitant about offering health benefits to their employees.
For employers that already offer employee health insurance plans, rising insurance premiums can create a lot of financial stress and confusion, especially if employers are unaware of how premiums are calculated, and what the reasons are for the increasing cost of premiums.
In this article by Pacific Prime Singapore, we will look at the reasons behind the rising cost of group health insurance, explain how premiums are calculated, and how employers can save on group health insurance premiums.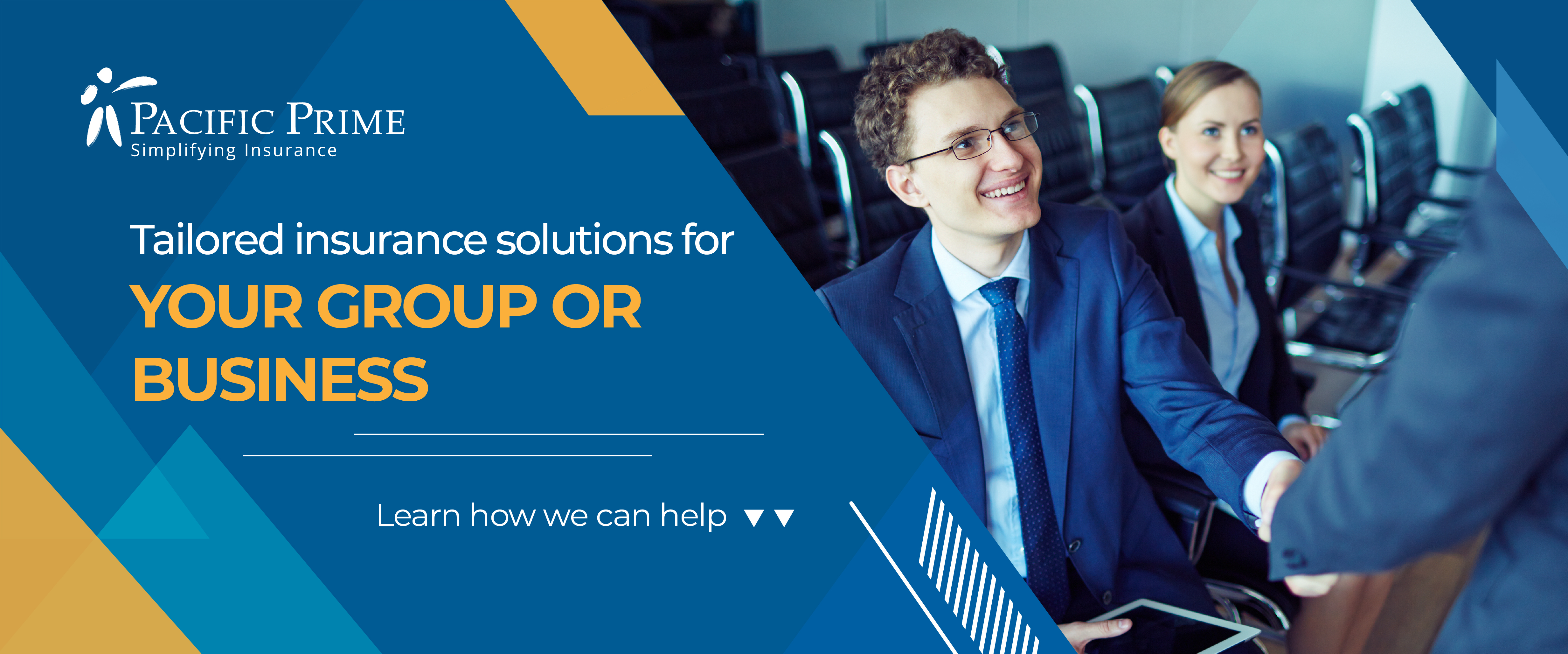 What is a group health insurance plan?
A group health insurance plan is a health insurance plan that provides coverage to employees of a business. Groups usually receive insurance at a reduced cost per individual because the insurer's risk is spread across a group of policyholders (employees).
How are group health insurance premiums calculated?
Every business in Singapore is different, so the premium may be higher or lower depending on a variety of factors that are used to calculate the cost of a group health plan. These factors primarily include the following:
Size and health of the group
The total number of people on an employer's group plan will influence how much the premium is. This total may also include any family members who also opt into the plan through an employee. A larger group of people can help lower the health premium by spreading the associated health risks of a few people over an entire group.
An employer's claims history
Visits to the doctor and making claims all add up. Health insurance providers consider the number of total claims and how expensive those claims are to determine the adjustments to premiums over a period of time. When it's time to renew the group health insurance policy, the insurer will review the business's claims history and adjust premiums accordingly. If a number of employees had experienced medical health issues that led to frequent or costly visits, then this may be reflected in the business's group health plan premium upon renewal.
The type of coverage and desired add-on benefits
Not all group health plans in the Lion city are the same. The level of coverage will play a huge role in how much employers and their employees will pay. Better coverage and lower out-of-pocket costs can lead to higher premiums. For employers that see the importance of a strong and healthy workforce, including extra add-ons such as dental and vision plans, can also increase the health premiums due to the additional coverage.
Age of the group
Insurers will consider age in premium determinations. In a group plan, the average age of employees can play a part in what the employer pays in premiums for group health insurance.
Type of occupation
In Singapore, different lines of work carry different levels of risk. The health insurance provider may adjust premium rates depending on the general occupation of employees. For example, a receptionist will not experience the same health risks as, a construction or gas-field worker would, so insurance premiums for a group of office workers may be less than other occupations.
3 reasons for the increasing cost of group health insurance
Below are 3 reasons why the cost of group health insurance is high:
1. Life-changing drugs and advanced technologies are expensive
Medical advances can improve our health and extend our lives, but they also add to the cost of healthcare. Life-changing drugs are expensive for consumers, as pharmaceutical companies have to factor in several costs to bring these life-changing drugs to market. The cost of raw ingredients, manufacturing, as well as the cost of research and development of a drug are collectively very expensive. Pharmaceutical companies need to set aside funds for failures against the profits from the drugs that work well for people.
As technology advances, so too does the cost of propelling that advancement and anything that relies on the technology itself. There is more technology on the market today than ever before, and more will keep on coming. Before it was only computers that businesses would invest in, but now there is cloud computing, automation technology, and artificial intelligence (AI).
Adding on to the rise in technological cost is the rise in cost for medical procedures due to the introduction of AI to hospitals and healthcare settings. AI is already making an impact on the way doctors and health professionals conduct their treatments and is being used in diagnostics and screening of patients. However, continued investment is needed to ensure that the technology becomes robust and reliable, which means its applications will be expensive to reflect the investment needed.
2. Hospitals and other providers are increasingly gaining market share in Singapore and are better able to demand higher prices
While mergers or partnerships among medical providers and insurers may improve efficiency and help drive down prices, consolidation can also have the opposite effect, allowing near-monopolies in some markets and driving up prices. Increasingly, hospitals are buying up rivals and directly employing physicians, creating larger medical systems.
3. An aging population and chronic health conditions
According to a recent study in Singapore, it is estimated that by 2030, a quarter of Singapore's population will be above the age of 65. The results from the study also reported that 37 percent of respondents stated three or more chronic health conditions in 2017, up from 19.8 percent in a 2009 study. In addition, the study revealed that the top five chronic health conditions among those aged 65 and above are high blood pressure, high blood cholesterol, cataracts, arthritis, and diabetes.
How can businesses save on group health premiums?
Health insurance premiums can be expensive regardless of size, but it is not the be-all or end-all to attaining a cost-effective group health insurance policy. There are excellent strategies employers can use to help lower premiums and improve the health of all employees in the business, as shown below.
Workplace wellness program
Improving the overall health of employees can potentially have a direct impact on premiums. Employers opting for a customized workplace wellness program can surely help to foster healthier lifestyle choices through health education and wellness activities. This, in turn, can lead to fewer sickness, presenteeism, and absence from work, leading to a healthier, more productive workforce and lower health insurance premiums.
Telemedicine
To support employees that require medical attention, employers can look into providing access to a 24/7 mobile doctor. Telemedicine services give employees the convenience and freedom to seek direct support with a doctor or specialist via online chat, video conference, or phone. These services allow employees to get answers to any medical problems without having to take time off work or schedule an inpatient appointment. Overall they save time, money, and effort for both employees and employers.
Narrowing provider networks
Employers may also decide to limit the providers that employees can access in a given geographical area. In response, employers may get lower premiums and deductibles.
Using care organizations
Employers can coordinate with insurers to create a network of primary care physicians and specialists that could work together to manage a patient's care from beginning to end.
Pacific Prime Singapore's health insurance partners
Pacific Prime Singapore works closely with exceptional insurance providers that provide excellent service for their policyholders by having an outstanding knowledge of health insurance in Singapore.
They include:
Get in touch for a free consultation to secure the most cost-effective group health insurance plan
Visit the Pacific Prime Singapore website for more information about group health insurance for employees in Singapore.
Contact one of our insurance experts to get some professional advice and a free quote today. For more informative materials like this article, you can visit our health insurance guides page and our blog page.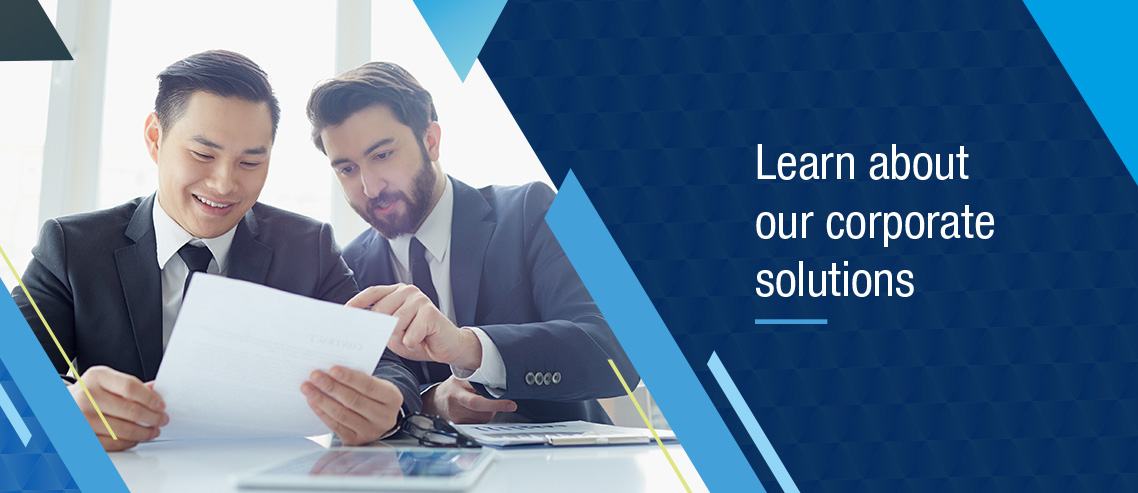 Jimmy is a content writer who helps simplify insurance for readers interested in international private medical insurance. He is on a mission in Thailand to support locals, expatriates, and businesses by bring the latest news and updates to his Pacific Prime blog articles.

His expert view and wealth of knowledge on insurance can also be found in his blogs for China, Dubai, Hong Kong, and Singapore.