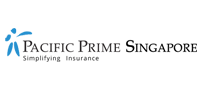 Topping up your employee insurance with dental benefits
Nowadays, many Singaporean firms provide health insurance to their employees as a way to attract and retain talents. While for some employees the insurance provided by their company is already enough, many find that the coverage is too basic to truly meet their needs. However, instead of purchasing a standalone insurance policy, topping up the existing insurance plan seems to be a more sensible option. And among so many forms of benefits, dental insurance is often left out in many employee insurance plans, such as regular teeth check-ups and extraction for tooth decay.
With this in mind, today Pacific Prime Singapore will focus on how to top up your employee insurance with dental benefits and answer some of the most common questions including:
Why is dental care so important?

What exactly are top-up plans?

What dental benefits should be included?

What should you consider when choosing a top-up plan?
The necessity of a bright smile
Your smile is possibly one of the first few things people notice about you. And as we can't grow new adult teeth, it means that we should try every means to keep them healthy and shiny. As the Chinese saying goes, a toothache can be more tormenting than an illness. Unfortunately, dental care can be rather costly in the Lion City, especially compared with neighboring countries such as Malaysia and Thailand. While our savings in Medisave can offset some of the dental care expenses, more complicated dental procedures such as orthodontics are not covered.
However, if your company has provided you with an employee health benefit, you can choose to top up your existing plan with new dental benefits, without having to pay the premium of a new, standalone plan from scratch. And, after all, no insurance company offer insurance solutions that only focus on dental care since they are just not lucrative enough. Instead, they are usually add-on options to an existing health insurance policy.
What exactly are top-up plans?
As mentioned above, top-up plans are additional benefits on top of company-funded insurance plans in order to supplement the coverage gaps and ensure that all your healthcare needs are met. These additional coverages can range from maternity plans, increased benefits limits, coverage for your family and dependants, all the way to dental coverage and international private insurance. If you are interested in knowing more about top-up insurance in Singapore, you can click here to read our guide dedicated to this subject.
What dental benefits should be included?
While the exact scopes of coverage may vary from plan to plan, most dental benefits cover routine dental treatment services including annual dental cleaning, filling or extraction for tooth decay, treatment of mild gum disease, root canals, as well as emergency treatment for a toothache within regular consultation hours.
If you think that the above coverage is not enough, you can always pay extra to include the major dental treatment as well. While more expensive, the major dental treatment benefit covers the costs of gingivitis treatment, root scaling, bridgework, periodontitis treatment, and orthodontic work. And depending on the policy, wisdom tooth surgery may also be covered.
Last but not least, cosmetic dental treatments such as Invisalign are usually not covered, except when the dentist deems that it is medically necessary. Therefore, it is crucial that you check with your insurance agent or broker beforehand to ensure you understand your dental insurance coverage before purchasing it.
What should you consider when choosing a top-up plan?
As with other forms of insurance, there are a couple of things you should take note of before you decide on which health policy to buy.
Exclusions
As mentioned above, cosmetic dental treatments such as Invisalign and teeth-whitening are usually excluded.
Waiting periods
Waiting periods are the time policyholders have to wait before lodging claims to the insurers. Most dental insurance plans come with a six-month waiting period. And during that period, any dental work, be it major or minor, will not be compensated
Co-payment
Co-payment is the fixed amount policyholders have to pay when receiving certain healthcare services. Many dental plans cover a percentage of the cost of treatment. Regardless of the actual costs, most dental plans cover between 50% to 80% of the cost of dental care.
Specific clinics or hospitals
Some insurers have established close working relationships and direct billing arrangements with their network of dental facilities; while other non-network clinics require patients to pay first and submit claims later. Check your plan to see the list of network clinics so that you can choose the ones that provide a more direct and convenient claims process.
Portability
If your work requires traveling a lot, then an international health plan with a dental rider may be a better option so that you will be covered in virtually every country in the world.
Getting insured for dental care
Before you decide which insurance plan is suitable for you, you should definitely compare the prices of different plans and read through the T&Cs carefully. An independent insurance brokerage like Pacific Prime Singapore can save you the trouble and allow you to easily compare insurance solutions. With over 18 years of experience and nine offices across the world, we are an award-winning insurance intermediary that is well-versed in international health insurance and provides ongoing support to clients both during sales, claims, and renewals.
Contact us today for impartial insurance advice, an obligation-free quote, and a plan comparison!
Anthony Chan is a content writer at Pacific Prime. He's responsible for writing, translating, and editing articles, guides, infographics, leaflets, as well as other resources for Pacific Prime and Kwiksure.

When he's not working, he's usually on the hunt for great restaurants, playing badminton, and writing screenplays.