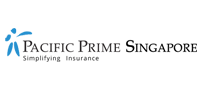 How long is parental leave in Singapore?
Becoming parents for the first time is undoubtedly an emotional roller-coaster of an experience. There are heaps of things to be worried about and prepared for, from naming your baby, buying the right utensils and tools, and having prenatal check-ups to choosing the hospital for delivery and getting health insurance for your newborn child. It honestly doesn't surprise us when parents are stressed and nervous. Luckily, Singapore is a city that protects basic employment rights. It is mandated by law that employers must provide a certain length of paternity leave so that new parents can spend quality time bonding with their infants.
In this feature from Pacific Prime Singapore, we are going to highlight the amount of leave parents are entitled to, whether they are a Singapore citizen or an expat, married or unmarried, or working for an employer or self-employed.
Current maternity leave entitlement
Pregnant female employees are entitled to 12-16 weeks of maternity leave, depending on the following criteria.
Your child is a Singaporean citizen. (A child will automatically become a Singapore citizen from birth if the child is born in Singapore and at least one parent is also a Singapore citizen)

You have worked for your employer for at least 90 days before the birth of your child.
Government-Paid Maternity Leave (GPML) scheme
If you have met both of the above criteria, then you are entitled to the 16 weeks of paid maternity leave, to be taken up to four weeks before giving birth and 12 weeks post birth, regardless of your marital status. The last eight weeks of maternity leave can be flexible – you just need to work together with your employer to come up with a mutually acceptable plan.
Both the employer and the government will be involved in paying the salary on an employee on maternity leave. The first eight weeks will be paid by the employer, while the employer can claim reimbursement for salary payments from the government for the last eight weeks of maternity leave. However, if this is your third or subsequent birth, the employer can claim the full 16 weeks from the government.
It is also important to note that if you are expecting twins or more at one time, this will still count as a single birth in terms of maternity leave, and mothers won't receive double maternity leaves.
For those who have been self-employed for a period of at least 90 days before baby's arrival, you can enjoy 16 weeks of maternity leave as long as you are a Singapore citizen, and have lost income during the maternity leave period. The net trade income, over the 12 months prior to the birth of her child, will be used to calculate government reimbursement.
Employment Act (EA) scheme
Mothers who only fulfill the second criteria listed above are entitled to 12 weeks leave. One special occasion is if your child becomes a Singapore citizen within 12 months of their birth, as you'll be able to take any remaining maternity leave, including the extended GPML.
Leave can be taken up to four weeks before baby is due, and for eight weeks after baby's arrival.
Unlike the GPML scheme, the government does not reimburse employers for salaries paid under the EA scheme. Employers are obliged to fund the first eight weeks of  maternity leave, and the last four weeks may count as unpaid leave. Whether the employer will pay for the last four weeks depends on the terms of the employment contract between the employer and employee.
Another major discrepancy between the two schemes is that self-employed moms under the EA scheme do not qualify for maternity leave.
Current paternity leave entitlement
All working dads, citizens, PRs and foreigners are eligible for two weeks of paid paternity leave as long as they meet the following requirements:
The baby is a Singapore citizen.

The man has been married to a Singapore citizen between conception and birth.

The man has worked for his employer for a continuous period of at least three months before the birth of the child, or he has been self-employed for a continuous period of at least 3 months before the birth of the child, and have lost income during the paternity leave period.
To be eligible for government-paid paternity leave, your child must be a Singaporean citizen.
If your child is not a Singapore citizen, you may check with your employer to see whether they provide company-paid paternity leave.
Shared parental leave
Working fathers, including self-employed ones, are entitled to shared up to four weeks of his wife's 16-week maternity leave (with her consent, of course) under the following conditions:
The baby is a Singapore citizen.

The child's mother qualifies for Government-Paid Maternity Leave (GPML).

The man has been lawfully married to the child's mother.
No matter what kind of leave you apply for, be sure to give your employer at least one week's notice beforehand. For mothers-to-be, inform your employer as soon as possible of your delivery. Otherwise, you will be entitled to only half the payment during your maternity leave, unless you have a good reason for not giving notice.
One final bit of advice
The parental benefit system in Singapore is indeed complicated, as as is often the case all over the world. The same goes for insurance for pregnant women and newborn babies. If you are thinking about starting a family, it is thus crucial for you to do the homework, and have a basic knowledge ahead of time, so that you can plan accordingly.
For example, it is essential to know that maternity insurance plans come with waiting periods before they can be claimed upon, which means that you will have to wait for one or two years after purchasing an maternity insurance plan to enjoy benefits for prenatal checks and delivery.
With over 18 years of experience and nine offices around the globe, Pacific Prime Singapore specializes in providing clients with insurance products that suit their needs. Contact us today for a price quote and a plan comparison!
Anthony Chan is a content writer at Pacific Prime. He's responsible for writing, translating, and editing articles, guides, infographics, leaflets, as well as other resources for Pacific Prime and Kwiksure.

When he's not working, he's usually on the hunt for great restaurants, playing badminton, and writing screenplays.