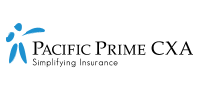 The Ultimate Guide to Long Term Visit Pass (LTVP) in Singapore
If you are an expat employee based in Singapore and would like to bring your family or your significant other to the country, the long-term visit pass (LTVP) is your best bet. But there are certain criteria that need to be met on the part of both the applicant and the dependents.
In this Pacific Prime Singapore article, we will explain the details of the LTVP and the type of insurance suitable for its holders.
What is a Long-Term Visit Pass (LTVP)?
The Long-Term Visit Pass (LTVP) is a type of pass designed for certain family members of an Employment Pass or S Pass holder.
Foreign partners of Singapore Citizens (SCs) or Singapore Permanent Residents (SPRs) are eligible for the Long Term Visit Pass-Plus (LTVP+) system. Foreign partners of SCs who apply for LTVP will be immediately considered for LTVP+ if they're qualified.
It provides foreign partners of SCs with an extended period of residency, increasing their chances of staying in the country. Upon approval, they can stay in Singapore for three years initially, and if their LTVP+ is renewed, they are allowed to reside for five years.
The best part is that LTVP+ holders are entitled to healthcare and employment benefits.
A foreign employee can apply for a Long Term Visit Pass for their family if they meet these requirements:
Hold an Employment Pass or S Pass
Earn a minimum salary of SGD $6,000
Are sponsored by an established, Singapore-registered company (usually the employer)
Eligible applicants can then get a pass for the following family members:
Common-law spouse
Unmarried handicapped children above 21 years old
Unmarried step-children under 21 years old
Parents – only for those earning a fixed monthly salary of at least $12,000
How to Apply for a Long-Term Visit Pass
Below is a quick summary of the LTVP application procedures:
Fill out the Long Term Visit Pass Application Form and include the supporting documents.
Submit the application as well as the supporting documents over the counter at any SingPost branch.
Pay SGD $105 for each application by cash, NETS, or CashCard. Remember to keep the payment advice slip as proof of submission.
Request for the pass to be issued. You'll have to be in Singapore to claim the pass.
Register fingerprints and photos of your dependents. You can check the letter of notification issued to know whether you need to register the fingerprints of your dependents and have their photo taken. If you're registering for the first time or your last registration was more than 5 years ago, you will need to register.
Collect the LTVP card. The card should be delivered to the specified address in your application form 4 working days after you register and get your documents verified.
What Types of Insurance are Suitable for LTVP Holders
Insurance is particularly crucial to LTVP holders because they are not entitled to MediShield Life insurance coverage or the same level of government subsidies that Singaporeans and Permanent Residents enjoy.
Below are the three types of insurance for your important ones holding a Long-Term Visit Pass:
Health Insurance
Most, if not all, health insurance plans come with hospitalization protection. As we all know, the healthcare costs in Singapore are by no means easy on the wallet. Comprehensive hospitalization insurance coverage can ensure that you will not need to pay out-of-pocket for the medical bill and that your dependent can fully focus on recovery.
Personal Accident Insurance
A personal accident plan goes a long way in protecting your dependent against a slew of potential perils and accidents such as food poisoning and car accidents. A solid accident insurance policy should cover accidental death and permanent disability, as well as offer insurance benefits for reimbursement of medical treatment due to accidents.
Critical Illness Insurance
Critical illness offers additional coverage for medical emergencies like heart attack and stroke and can compensate for where traditional health insurance may fall short. After all, critical illnesses may not only result in a hefty medical bill but also loss of income or even the need to hire a full-time caretaker.
Update for LTVP Holders
LTVP holders should note that, according to the government, they will not be eligible for the solidarity payment under the Solidarity Budget in 2020. However, they are still entitled to benefits as part of a Singaporean household, such as GST vouchers, U-save rebates and special payment, as well as service and conservancy charges rebates.
A digital Long-Term Visit Pass (LTVP) will be provided in place of a physical LTVP card starting on February 27, 2023.
The digital LTVP can be viewed through the Singpass app or saved in PDF or OA format through MyICA or FileSG. Anyone who is unsure about the authenticity of a digital LTVP can check on the FileSG website.
Contact Pacific Prime Today
Whether you're looking for health insurance for expats, international health insurance, short term health insurance, family health insurance, Pacific Prime Singapore can help. With over 20 years of experience and multiple offices across the world, we are an established insurance advisory specialized in international health insurance and employee benefits. Our team of experts are on hand to match you with the best plan that matches your needs. Contact us today for impartial advice, an obligation-free quote, and a plan comparison