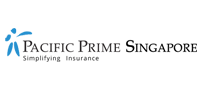 Singapore medical insurance for expats: Finding your ideal plan
Singapore's healthcare system consistently ranks among the top countries in the world. Medical costs in the Lion City, however, are projected to increase at a faster rate than most other countries in Asia. A study cited by Channel News Asia reports that the largest factor influencing medical inflation in Singapore is hospitalization costs (e.g. surgery charges). Having the right Singapore medical insurance policy is therefore essential in offsetting skyrocketing medical fees.
Those on the hunt for local or international medical insurance will likely know how difficult it can be to find an ideal plan that takes into account your specific healthcare needs and budget. Identifying the perfect Singapore medical insurance plan can be even more difficult for newly arrived expats who may not be as familiar with the city-state's health insurance and healthcare landscape. To help, this week's blog post by our expert team provides some key insights and tips on finding the most ideal Singapore health plan.
First thing's first: Know your Singapore medical insurance options
Before identifying and narrowing down your list of preferred health insurance plans, it would be prudent to first be aware of what options are available to you. We've actually explained the main Singapore health insurance options in great detail in our recently released Local vs International Health Insurance in Singapore guide, but here's a quick overview of the main types of health plans available:
Medishield Life
All Singaporean citizens and permanent residents are automatically enrolled in Medishield Life, a basic health insurance scheme designed to offset large hospital bills and a select number of costly outpatient treatments (dialysis and chemotherapy).
As this medical insurance option only offers basic coverage, policyholders may choose to supplement it with Private Integrated Shield plans. Please bear in mind here, however, that only expats with permanent resident status are eligible for Medishield Life coverage. Those without permanent resident status are highly advised to arrange their own private medical coverage.
Local Singapore medical insurance
Private local plans are designed to cover the policyholder in one country only, although more comprehensive options may offer minimum coverage for medical emergencies that arise during trips abroad (not exceeding 90 days). Every plan is different though, so it pays to read the small print before buying a plan.
As local plans are cheaper than their international counterparts, they're typically recommended for people on a relatively tight budget, as well as those who rarely leave the country. Expats, on the other hand, tend to move countries and/or travel often, so a local plan may not offer the best protection.
International medical insurance
Perhaps not surprisingly, international medical insurance is the most popular option for globally mobile expats and frequent travellers. The reason is simple: they cover policyholders worldwide, and tend to come with a wide range of coveted perks that make them far superior to local plans, such as:
Wider range of benefits in your country of residence
Higher coverage limits
Lifetime renewable guaranteed
More options for pre-existing condition coverage
No restrictions on healthcare providers
Plan portability
What is the cost of international health insurance in Singapore?
If you're an avid reader of our blog, you'll likely be aware that we recently released our annual white paper on the cost of health insurance in 100 locations (download it for free here). Based on the premiums of plans offered by the largest insurers in the Lion City, we found that the average cost of international health insurance here is:
USD 4,520 for individuals
USD 13,955 for families
Of course, the numbers stated above are merely averages, and the actual price you pay will depend on many different factors, such as your age, health situation, coverage benefits selected, insurer, etc. For a tailored health insurance quote, click here to use our free quotation tool today.
Don't compare plans based on price alone
Looking for the most ideal Singapore medical insurance plan means finding the perfect balance between cost and benefits. While it's understandably tempting to purchase the cheapest plan available, it's likely not conducive to the best overall benefits. For instance, many people opt for local health insurance because of its low price tag, but it's important to bear in mind that these plans come with a number of drawbacks – some of which may not be immediately apparent. Some common issues to watch out for include:
Not lifetime renewable
Erratic premium increases
Restrictive provider networks
Low limits
High co-pays
A long list of exclusions
No international medical evacuation
Limited or no cover for pre-existing/chronic conditions
Medishield Life vs local plans vs international health insurance
To further help you decide which Singapore medical insurance option is most ideal for your needs, we've illustrated the main differences of each option side-by-side in the table below:
| | | | |
| --- | --- | --- | --- |
| Plan type | International health insurance | Local health insurance | Medishield Life |
| Annual Limit | Varies (usually higher than its local counterparts) | Varies (usually lower than its international counterparts) | SGD 100,000 |
| Area of cover | Worldwide (usually excluding US) | Singapore only (sometimes with short term overseas cover for medical emergencies) | Singapore only |
| Inpatient cover | Yes | Yes | Yes |
| Outpatient cover | Depends if you opt for an inpatient + outpatient plan | Depends if you opt for an inpatient + outpatient plan | NA |
| Renewability | Lifetime | Upon mutual agreement (up to a certain age) | Lifetime |
| Pre-existing condition coverage | Possible (in most cases you will need to pay an additional premium) | No | Yes |
| International medical evacuation | Yes | No | No |
It's worth noting here that the above table is intended for generalized comparison only. For a free, tailored comparison of the most ideal Singapore medical insurance plans, get in touch with our team of advisors today.
Get your FREE copy of our Local vs International Health Insurance in Singapore guide
The information in this article has only scratched the surface of the many aspects expats should consider when obtaining the most ideal Singapore medical insurance plan. To approach the buying process with greater confidence, get your FREE copy of our Singapore health insurance guide here today.
Do you have any questions? Get in touch with our advisors for answers to them, as well as a free plan comparison and price quote. Alternatively, visit our Health Insurance Guides page to discover our collection of resources.
Jessica Lindeman is a Content Strategist at Pacific Prime. She comes to work every day living and breathing the motto of "simplifying insurance", and injects her unbridled enthusiasm for health and insurance related topics into every article and piece of content she creates for Pacific Prime.

When she's not typing away on her keyboard, she's reading poetry, fueling her insatiable wanderlust, getting her coffee fix, and perpetually browsing animal Instagram accounts.