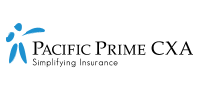 Your guide to Singapore Work Permits, S Pass, and Employment Pass (Updated 2023)
Thinking of starting a new chapter in Singapore? You'll need official documents from the Singaporean government to stay and work. Depending on your occupation, salary, and more, you may be required to get a Work Permit, S Pass, or an Employment Pass. In this Pacific Prime Singapore article, we'll go over the latest criteria for obtaining the 3 types of work passes. Read on to find out how and which one you should apply for.

Update to work passes in Singapore post-COVID-19
In August 2020, the Ministry of Manpower (MOM) raised the work pass criteria to retain and increase local employment. Basically, Singaporean workers take priority in filling local job vacancies over foreign workers. This is one of the government's measures to encourage employers to retain a core of Singaporean employees amidst the COVID-19 pandemic. Employers of businesses based in Singapore must consider two key points when considering Employment Pass (EP) and S Pass applications:
Has the business supported local PMETs (i.e., professionals, managers, executives, and technicians) in their employment?
Has the business helped recruit and train more Singaporean PMETs?
Related content: Singapore launches new M-SEP scheme allowing firms to hire more S-pass and work permit holders
Fair Consideration Framework
According to the Fair Consideration Framework (FCF), all Singapore-based employers must consider local applicants fairly and reasonably for both new Employment Pass and S Pass applications. What's more, they must advertise job vacancies on MyCareersFuture.sg for at least 28 days. This was effective from October 1, 2020.
Types of work passes in Singapore
The 3 major types of work passes in Singapore are mainly categorized by the employee's education, job type, and salary. As an expat working in Singapore, your employer will need to help you apply for your pass or permit. In this section, we'll go over the latest criteria and requirements for Work Permit, S Pass, and Employment Pass.
1. What is a Work Permit?
Work Permits (WP) are for semi-skilled foreign workers from a pre-approved list of countries. Just to name a few, WPs are issued to Asian countries such as Malaysia, Hong Kong, South Korea, India, Thailand, and China. Despite each sector having its own list of approved countries, Malaysians applying for their WP are given more leeway. Your employer or appointed agent can apply for a WP online. WP Online can track applications and often process them within 1 working day.
Usually, WP-holders work in labor-intensive sectors. Examples include construction, marine shipyard, manufacturing, and the service sector. Though there is no minimum qualifying salary, there is a cap on the maximum length of employment and age limits. Once your application is through, your WP is renewable and can last up to 2 years.
Work Permit requirements/limitations for employers
Besides the FCF, Singapore-based employers must also adhere to the Dependency Ratio Ceiling (DRC) for WP applications. These are percentage quotas placed on each industry on how many expats should make up your total workforce. For instance, there will be a drop in SRC from 38% to 35% in the Services Sector, effective January 1, 2021.
In addition, employers must pay a monthly levy for each foreign worker on top of providing mandatory medical insurance for them. This may further affect your employer's hiring decisions.
2. What is an S Pass?
Mid-level skilled staff from all nationalities should apply for an S Pass. To qualify, you need a relevant degree, diploma, or specialized technical certificate. Moreover, it would be best if you had multiple years of work experience to back this up. At the time of writing, a job that pays at least SGD $3,000 worth of monthly salary is also required. Of course, the minimum salary requirement for obtaining an S Pass also increases for more experienced and older applicants. Once acquired, it's renewable and valid for up to 2 years.
S Pass requirements/limitations for employers
The Ministry places a DRC quota on the number of S Pass holders allowed in each company. Since January 1, 2021, these percentage quotas have dropped from 13% to 10% in the Service Sector. In all other sectors, the quotas dropped from 20% to 15% from January 1, 2023.
Monthly levy for S Pass holders
Employers in Singapore must pay a monthly levy for S Pass holders, and depending on the tier; it costs either SGD $450 or SGD $650. Furthermore, from 2025, the tier 1 levy will be adjusted to SGD $650 from SGD $330 to manage the flow of S Pass holders better.
3. What is an Employment Pass?
High-paying expats of all nationalities who work in managerial, executive, or specialized roles may qualify for an Employment Pass (EP). First, you must earn a minimum monthly salary of SGD $5,000 (from September 2022). This requirement nearly doubles for older individuals with more experience. Even higher is the minimum qualifying salary for expats in the Financial Services Sector (SGD $5,500). For renewal applications, these changes will apply from September 2023 to give businesses ample time to adjust.
You will also need a good university degree, professional qualifications, or possess specialist skills. Note that there are no DPC quotas or levies for EP holders. Once obtained, your EP is valid for 2 years and can be renewed for 3 years. Apply through Employment Pass Online or manual application with an application form from MOM via Singpost. Upon submission, the processing time is 3 weeks and 8 weeks, respectively. Both WP holders and EP holders must pay income tax to the Singaporean government.
Dependent's Pass
Both EP and S Pass holders may apply for a Dependent's Pass for their spouse, children, and parents to join them in Singapore. This is open to all nationals worldwide, though certain nationals may be required to provide additional documents. To sponsor your dependents, you must earn at least a fixed salary of SGD $6,000 per month.
New minimum salary requirements for work passes in Singapore
As announced in September 2022, MOM increased the minimum salary requirements for EP and S Pass. Additionally, a work permit doesn't have salary limits since it is the only visa for unskilled labor.
At a glance, this section shows the newest updates on the minimum salary requirements for work passes in Singapore. You'll also see the new proposed salary increase for new applicants and effective dates for reapplicants. (Updated as of 17/02/2023).
Minimum qualifying monthly salary 
S Pass (SGD)
Employment pass (SGD)
Current salary requirement for new applicants
*$3,000
$5,000 with exceptions**
The effective date for renewal applicants
From September 2023
Important notes
*SGD $3,000 for S Pass applicants in the Financial Services Sector has been in effect since September 2022.

**SGD $5,500 for EP applicants in the Financial Services Sector has been in effect since September 2022.
Protect yourself with international health insurance in Singapore
Medical insurance is required for all WP and S Pass holders in Singapore. While this is optional for expats with an EP, it's always best to protect yourself with expat health insurance. International health insurance ensures you have access to the best possible medical treatment no matter where you are in the world. You also won't have to worry about paying a sky-high medical bill out-of-pocket.
With over 20 years of experience in the insurance brokers industry, Pacific Prime Singapore is happy to help you find your best insurance solutions. Contact our team of expert insurance advisors today for impartial advice! Alternatively, use our online quotation system for a free quote!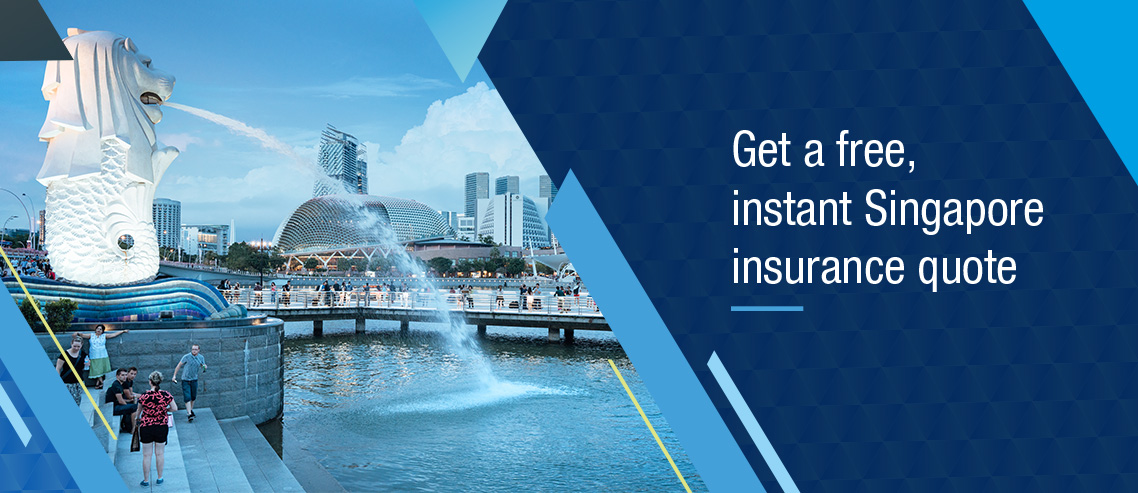 Latest posts by Serena Fung
(see all)