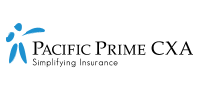 Singapore launches new M-SEP scheme allowing firms to hire more S-pass and work permit holders
Singapore is one of the world's most dynamic cities, with various industries and business opportunities attracting expats from all walks of life, as well as top-notch entertainment venues, restaurants, green spaces, schooling options, and more. With that said, the government has tried to cap the number of expats who can legally get an S-Pass or work permit in order to encourage local employment. In this Pacific Prime Singapore article, we'll quickly go over the existing rules and outline how the new M-SEP scheme changes things. 
S-Pass and work permit in Singapore
There are different types of passes and work permits for foreign workers in Singapore. Mid-level skilled staff from all nationalities should apply for an S-Pass, as long as they have a relevant degree, diploma, or specialized technical certificate. Years of work experience and a job that pays at least SGD $2,400 are also required. On the other hand, semi-skilled foreign workers from a pre-approved list of countries are eligible for a work permit. Target industries are usually labor-intensive ones and there's no minimum qualifying salary. 
A word about the Fair Consideration Framework (FCF) and Dependency Ratio Ceiling (DRC)
The Fair Consideration Framework (FCF) encourages all Singapore-based employers to consider local applicants fairly and reasonably before hiring non-locals. What's more, they must advertise job vacancies on MyCareersFuture.sg for at least 28 days. In addition to this, they must adhere to the Dependency Ratio Ceiling (DRC), which are percentage quotes placed on each industry regarding how many expats should make up the company's total workforce. 
Further reading: Your guide to Singapore Work Permits, S Pass, and Employment Pass 
New M-SEP scheme to expand access to foreign workers
To support the growth of businesses that contribute to Singapore's strategic economic priorities, the city-state has recently launched the M-SEP or Manpower for Strategic Economic Priorities Scheme, which gives firms some flexibility to temporarily hire more foreign workers above their quota for their given industry in a two-year period. The two conditions for firms include the following:
Condition 1: This condition stipulates that firms must participate in at least one of Singapore's key economic priorities. These are either investments that support Singapore's hub strategy, innovation or research and development (R&D), or internationalization efforts. 
Condition 2: This condition stipulates that firms must commit to hiring or training their local workforce. They can either increase their net hiring of locals, conduct workforce training that results in job enhancements, or be an industry leader with training excellence.
Firms that are interested to apply for this M-SEP scheme can submit an application and required supporting documents via the Ministry of Manpower's (MOM's) website. Applications will then be assessed by the relevant economic agencies. At renewal time, firms will also be able to show that they have met the two commitments by the end of the M-SEP support period. 
Get in touch with Pacific Prime Singapore for all things employee benefits today!
As a global health insurance brokerage, with over two decades of industry experience, Pacific Prime Singapore works with a number of organizations of various sizes and industries in the city-state. We are experts in employee benefits, as well as keep our finger on the pulse regarding the latest Singapore labor laws and regulations, in order to support organizations reach their talent attraction and retention goals.
Whether or not your organization already has an employee benefits package in place, you're more than welcome to get in touch with us. We use a tailored, technology-driven approach that can help you design, manage, and optimize your employee benefits program. Reach out to a member of our corporate team today!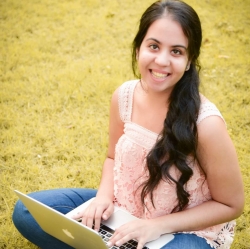 Latest posts by Suphanida Thakral
(see all)