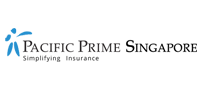 Taking full advantage of your corporate wellness program in Singapore
Employees work best when they're well taken care of, and they value their employer as more than just a paycheck. The best companies know this, and many are investing in their staff by adopting a corporate wellness program. What's so good about it? Research has shown that you'll get more engagement and productivity out of healthy and happy employees, and these days staff draw fulfillment from more than just their salary.
This week, Pacific Prime Singapore is going to explain how to make the best out of your wellness program so that both you and your staff can really take efficient and effective advantage of their benefits.
Why should I invest in a corporate wellness program?
Every business needs to succeed. In whatever it does, produces or strives to achieve, success is the desired result of any activity. Essential to achieving success is having engaged and committed staff who rally around the company to get things done. One of the key barriers staff can face during their day-to-day lives is keeping healthy; both physically and mentally. Unhealthy employees cost both themselves and your company.
Company-Provided health insurance is a great way to ensure that when your employees do fall ill or injured, they'll be able to seek appropriate treatment right away. Getting them back to 100% faster means your company spends less time without their skills and capacity. However, reactive healthcare is only part of the puzzle these days. More and more, employees are favoring businesses that have a corporate wellness program as employers.
Why? Because these holistic programs are helping them make healthier choices that improve both their work and personal lives. Employees will spend the majority of their waking hours each week in the workplace, and it helps not to leave the office feeling completely drained and unable to participate in social activities. A good wellness program will give your staff energy to complete work while still maintaining some for their personal hours.
Wellness programs are not band-aids; they're not a simple addition that can automatically make your workers healthier from its introduction. Such programs need company commitment to ensure that they are both appropriate and effective at meeting your company and your staff's needs. Here are three essential tips for ensuring that you can maximize what everyone gets out of your corporate wellness program:
1. Know your staff, your company, and your culture
Just like any idea or process that is used by other businesses, adapting it to suit your needs is the first step in ensuring its success and effectiveness in your environment. Corporate wellness programs are not "one size fits all". It's important when looking at programs to really know the following:
Who are your staff?

There is little point in offering a wellness benefit to staff that won't use it, so take the time to ask your staff directly what they might like. Do you have a high number of tobacco users? Maybe they'd like help quitting cigarettes. Perhaps some struggle with unhealthy diets or lack encouragement to exercise. Are they older or younger? Are there any cultural or ethnic considerations to be made? Knowing who the wellness benefits are for can help you decide

which

wellness benefits would be appropriate for your staff.

What does your company want out of the program?

You should also be very clear about what you hope to achieve from adopting a corporate wellness program, and be prepared to review and measure its impact as time goes on. These things are not a "set and forget" measure. Once you know what benefits your employees desire and consider what you want to achieve for them as a company, you'll have a better idea of how to ensure it's a success.

What sort of culture does your company have?

Sometimes, it's easy to get carried away with new, innovative, and flashy ideas. Think about the stuffy, old offices that add fake grass to their break out rooms because they saw that companies like Google have themed offices. Those companies have such spaces because the company and the people that work in them thrive in such environments. Again, there's no point adding things to your business if it's not going to fit the culture of the company and the people that work in it. Make sure the sorts of benefits you include, whether it's a weekly yoga session or simply a trained masseuse that offers 10-minute neck and shoulder rubs at your desk, will actually vibe with your workplace.
As a part of the employee benefits program, corporate wellness programs can be extremely flexible, and you can (and should) development them over time. Make a plan for what you want to deliver straight away and then also plan for what the program might look like in the future. These programs are investments into the lifeblood of your company, your staff; so the more thought you can give to it, the better.
2. Give your employees a choice in what wellness benefits they use
When it comes to offering wellness benefits, it can be better to allow staff to choose what they opt into. This gives your employees the power to control how best to approach their own health through the options provided by your corporate wellness program. For example, your program might include any number of the following benefits:
Gym memberships

Personal trainers

Charity events

Occupational development classes

Meditation

Aerobics, yoga and other classes

Company sports teams

Company outings

Wellness seminars

Mindfulness classes

Stress management

Mental health counseling

Life coaching

Diet plans

Family-at-work activities
With wellness programs, it's possible to include any feature you could possibly conceive of with the right initiative. Again, it will come down to what's right for you, your company, and your staff – as well as your budget. Knowing what you want to achieve with a wellness plan can help you maximize what benefits to include with the budget you have, and will ensure that your staff has the best opportunities available to them through the program.
3. A comprehensive plan is a key to a program's success
Selecting a corporate wellness program can be simple; many providers may have some standard solutions that are geared towards specific industries, business sizes, and countries. These programs can be an excellent place to start if you're just looking to get the ball rolling for your staff but bear in mind that the "you get what you pay for" rule applies as much to healthcare programs as it does everything else.
We would suggest considering as comprehensive and as customized of a wellness plan as your budget can manage. A well thought out, and designed wellness program will serve you and your staff better long term, as well as reducing the likelihood that you may need to change providers in the future. Put effort into understanding your business and your staff, and don't waste it by choosing a stock standard program. 
Understandably, such an undertaking can be effort intensive and time-consuming. If you have a wellness plan already, you'll be familiar enough that switching can be a bit easier. Those of you starting from scratch, however, may find searching for a corporate wellness program daunting. One of the best ways to ensure you get the right employee benefits plan you've been researching for is to use the services of a corporate services broker.
Pacific Prime Singapore: Your corporate healthcare expert
The advantage you get working with an experienced corporate solutions broker, like Pacific Prime Singapore, is that they'll use their market knowledge, industry partnerships, and expert advisers to ensure that you get the best available plan at a great price. As an independent broker, you can be assured that you are the client they work for; not the insurer or a third-party program provider.
If you're ready to invest in the wellbeing of your staff and your company through a corporate wellness program, then our corporate team are ready to take the hassle out of searching for the right plan. For more information, contact the advisers at Pacific Prime Singapore today!