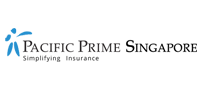 Renewing medical insurance for foreigners in Singapore
If you're a new expat in Singapore, there's a good chance that you've already come to appreciate a lot about the city-state. The dynamic, yet unrushed flow of the city, the amalgamation of cultures that are represented here, the delicious tastes and smells of local restaurants, and the generally pleasant demeanor of the locals all make the Lion City a place that people from all over the world fall in love with.
Another great thing about Singapore that new expats may not appreciate at first, but will undoubtedly appreciate at some point if they stay long enough, is the fabulous quality of the healthcare system here. However, for many foreigners living in Singapore, medical insurance is practically a necessity in order to avoid being burdened with heavy medical debt.  Of course, once a year has come and gone, those with medical insurance will then have to deal with an aspect of insurance that many are unfamiliar with: renewals. Here, Pacific Prime Singapore provides information all about renewing medical insurance for foreigners in Singapore.
Singapore medical insurance renewals
You may know that expats in Singapore without Permanent Resident (PR) status are not provided the same government healthcare subsidies and access to the public healthcare system that local Singaporeans and expats with PR status are. For foreigners, being relegated to having to pay full price for healthcare in Singapore's hospitals means that medical costs can really stack up without a quality private medical insurance plan in place. So, whether provided by an employer or purchased privately, most expatriates in Singapore will have private medical insurance of their own.
Insurance plans are not slated to continue on in indefinitely, though.  In fact, most medical insurance plans are only created for terms of a single year. At the end of this period, insurers will more-often-than-not offer the policyholder a renewal of the policy. In most cases, a policyholder will be notified one to two months in advance of their upcoming renewal date.
If the policyholder has auto-renewal set up through their insurer, this process may take place almost seamlessly, with only some documentation being sent to confirm the renewal and inform the policyholder of any changes to the policy.
To be sure, renewals are also a good time for policyholders to review their plan and any potential changes to it, and let their insurers know if there are any upgrades or changes they would like to make to the plan.
What to watch out for
You've learned a bit about the renewal process, but let's talk about what's really important when thinking about renewals: what can change. Yes, even though you're continuing on with your medical insurance policy, your insurance provider may, and likely will, change something about it at renewal time. Here are some of the more important items to keep in mind:
Increasing premiums
The number one thing people are going to care about when renewal time comes, as well as the thing that insurers are most likely to change, is the annual premium (cost) of the policy. It's actually incredibly common for medical insurance plan premiums to increase each year. In fact, last year the average international private medical insurance plan sold globally increased in price by 7%. (You can find out more about insurance plan inflation by reading our 2018 International Private Medical Insurance Inflation Report today.)
Not all premium increases are made the same though. There are times where you may find that your insurer wants to increase yours by a double digit percentage, thereby making a significant difference in the affordability of your plan. If this is the case, finding a new plan with a more stable insurer may be something worth exploring.
Changing benefits
Besides price, insurers will sometimes change the benefits on a plan. When benefits are added, it's usually because the insurer has decided that the plan needs more value added in order to compete with similar offerings from their competitors. When benefits are removed, it is often because the previous version of the plan was not profitable, and changes needed to be made to make it so.
If you are gaining benefits, then great. That's nothing but good news for you, unless it comes with a healthy price increase and the benefits added are not ones you are at all interested in. If benefits are being taken away, consider how valuable they might be to you. If you think the benefits being removed are important enough, there may be a plan offered by another insurer that will offer them.
Benefit maximums
Sometimes all the benefits covered will essentially be the same when your policy is renewed, but the maximum benefit levels associated with them may change. The maximum benefit level dictates how much your insurance policy will reimburse you for a particular type of benefit during the course of a year. If maximums are lowered, you may find that you have to pay out of pocket for some benefits when you did not have to previously, even though you are using your insurance in exactly the same way.
The lower the maximum benefit levels are on your plan, the less protection your policy gives you. If you feel that these maximums are going to be too low for your personal taste, don't hesitate to start looking for a plan with maximums that work for you.
Deductibles
Renewal time is an opportunity to lower your premiums on your own. If your premiums are being raised, you can actually control the costs of the policy on your own by adjusting your deductible. In case you don't know, your deductible is how much you much pay out of pocket for medical treatment before your insurance policy will reimburse you.
Generally, a lower deductible mean your plan will have a higher premium, and vice versa. So, if you decide you do not want to switch your plan, but you do want to lower your premium, you can usually raise the deductible at renewal time. Just let your insurance provider know.
Switching insurers  
Let's face it, sometimes your insurer will want to change your premium by so much at renewal time that it just won't seem like a good policy to keep anymore. Don't be afraid to switch insurers in these instances, but be sure to act quickly and be ready for a potential switch at renewal time each year so that you will not have any gaps in coverage. Working with a broker like Pacific Prime Singapore can allow you to make the best informed decisions about your medical insurance, and ensure smooth transitions between insurers.
Contact Pacific Prime Singapore for help
Now that you know what to consider when you medical insurance renewal comes around, you have some of the background knowledge necessary to decide if you would like to continue on with your current medical insurance plan in Singapore. If everything seems to be on the up-and-up, and your policy is remaining relatively unchanged at renewal time, there's a good chance you will simply renew it and continue on.
However, if you find that the price has increased substantially, or your policy terms and benefits have otherwise changed, you may feel the time is right to move on to a new plan, or even a new insurer.
Finding a new plan or insurance provider can be a time consuming and confusing process, though, as there are numerous insurance companies in Singapore; each offering an array of different insurance policy options. Fortunately for you, Pacific Prime Singapore can help!
Just contact us today, and one of our experienced insurance advisers can compare your existing medical insurance plan against what else is available on the market, finding you an on-budget plan that has the benefits you need. They will gladly answer all of your questions, and provide you with a free comparison of plans from top Singapore insurers, as well as a free quote!
Jessica Lindeman is a Content Strategist at Pacific Prime. She comes to work every day living and breathing the motto of "simplifying insurance", and injects her unbridled enthusiasm for health and insurance related topics into every article and piece of content she creates for Pacific Prime.

When she's not typing away on her keyboard, she's reading poetry, fueling her insatiable wanderlust, getting her coffee fix, and perpetually browsing animal Instagram accounts.