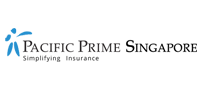 Non-monetary employee benefits: What are the advantages of a good workplace design?
As an employer, you offer competitive salaries, effective management, a fun culture, pleasant rewards, interesting incentives, and overly generous work benefits. You believe in flexible working hours, issuing business leaves, extensive learning and development, and attractive retirement pension schemes.
However, you have come to notice a lack of employee engagement within the workforce. As you become more concerned about your employee's health and wellbeing, you begin to look around the office to assess the situation and question what else you can do.
Is the office layout appealing and resourceful to the employees?
Does it encourage them to perform well and cultivate productivity?
Is the office appealing to new potential talent and matches the values of your business?
In this article by Pacific Prime Singapore, we will look into the importance of a good workplace design, how to promote workplace wellness, and explore the main advantages of effective workplace design.

What is workplace design?
A quick search on Google will bring up numerous explanations and examples, but to save you the trouble of finding out, here is our definition:
Workplace design refers to the process of designing, organizing, and planning a workplace area to optimize employee performance, productivity, safety, and above all, health and wellbeing.
Different work environments from construction and manufacturing to offices all require carefully thought ideas that influence the overall layout. Generally speaking, workplace design has to work to benefit employees and the environment they are set in.
Relationship between workplace design and employee wellness.
Over the years, the relationship between workplace design and employee wellness has become increasingly popularized by employers. In fact, employers are using the workplace as a means to promote the health and wellbeing of an employee. Together with a well-built environment, wellness programs become even more effective to an individual's health and satisfaction.
What can you do to promote workplace wellness?
Let's take a look at some design elements that you can consider when designing a workplace environment that will appeal to your employees and attract potential talent.
1. Mix in nature
Create biophilic space by incorporating indoor plants that breathe fresh air into the workspace. Biophilia, meaning a love of light and living things, is fast becoming the top buzzword in the world of workspace design.
You may already know that nature can alleviate feelings of stress, improve concentration, enhance mental stamina, and enable us to focus better. With that in mind, nature combined with an engaging workplace layout has the ability to lift our spirits, and help us feel relaxed and creative, which can only bolster productiveness.
2. Allow natural light in
Lighting plays a crucial role in enabling people, especially in office space environments, allowing employees to see and execute tasks in a safe and comfortable manner. Additionally, natural light helps to regulate our circadian rhythm and hormonal activity during work. Eyes are less strained as we focus on our tasks like looking at monitors or analyzing heaps of data and information on different mediums, like paper and the whiteboard. Headaches are less likely to occur and fatigue is reduced.
3. Keep unwanted noise out
This is easier said than done, but with a few changes to the workplace design, it is possible to incorporate a peaceful and noise-free workplace by considering the following:
Use materials in the construction of walls that absorb or block sounds. Or add soundproofing material to the walls to prevent sound escaping or vibrating through to adjacent space or rooms.
Using pleasant sounds like water or birds chirping (ideally in outdoor space) to mask unwanted noise.
Place pods in the office or work environment to create quiet or private locations.
Although we are social-beings that require interaction and close-communication, there will be times that we have to take a step back and provide ourselves with private space and time to concentrate on the things that matter to us. Hence, why it is important to have private spaces that allow employees to not only reflect on themselves but also their tasks.
4. Better ventilation
Poor ventilation can negatively affect a person's cognitive ability and performance level. Also, it can be a major distraction and prohibit employees from making sound decisions. The better air quality will not only improve performance and productivity, but it is crucial to ensuring your employees have good health at work. Indoor pollutants like high carbon dioxide levels can cause headaches, nausea, respiratory irritation, and asthma. Employees with allergies are more susceptible to an allergic reaction, especially those that are affected by dust and pollen.
What are the main advantages of good workplace design?
The aforementioned design elements are guaranteed to bolster your workplace environment to higher levels for your employees. They also yield many advantages as we will show below:
Increased employee satisfaction
As mentioned at the beginning of the article, employees may have some amazing benefits, but may not be satisfied with the layout and ergonomics of their work environment. This, in turn, may make them less motivated to perform at their best and retain high standards. Hence, a workplace design that incorporates useful functions, beneficial resources, and healthy design elements will help boost their overall job satisfaction.
Effective use of the floor space
As an employer, you will seek to make as much use of the office environment, especially if it is office space that you rent. A strong and effective workplace layout makes full use of all available space but doesn't overcrowd or limit the functions of other areas.
Better employee productiveness
Boosting the productiveness of employees is a major advantage of a well-designed workplace. As mentioned before, biophilic elements can substantially increase productiveness. The same can be done by having areas in the office dedicated to certain tasks such as copying, scanning, printing, or faxing. Storage for supplies can be clearly sectioned and labeled, allowing employees to find necessary items without wasting time.
Effective supervision
A well- designed layout allows managers to oversee the whole space without encroaching on employees and making them feel uncomfortable. This allows managers to check productivity and move around the workplace fluidly. Whereas, employees can go about their tasks without the feeling that they are being micromanaged.
Attract potential candidates and future talents
Having a well-designed workspace can help promote your business to potential talent in your industry and help with recruitment. Your HR manager can confidently engage with potential candidates and attract their interest by referring to the workplace set up.
Interested in non-monetary employee benefits?
Non-monetary employee benefits come in many forms, packages, and levels. A good workplace design only represents the tip of the iceberg when it comes to the employer investing in their employees.
For more information, Pacific Prime Singapore can provide further information on group medical insurance and other top non-monetary benefits.
If you have employees that are based abroad, it may be worthwhile for them to consider getting an international health insurance plan to cover any unexpected medical costs.
Previous blog articles discussing employee benefits, and those relating to monetary and non-monetary benefits can also be found in our blogs section.
Contact our advisors today and find out more!