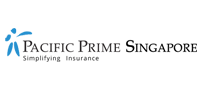 What can I do to reduce my health insurance premiums?
While Singapore is among the top cities with the best healthcare systems in the world, the cost of treatment here is also one of the highest in the world. And the cost of healthcare is one of the major factors influencing health insurance premiums. For expats seeking private healthcare in Singapore, the cost of international health insurance is often a surprise. With this in mind, today Pacific Prime Singapore will discuss certain options and strategies you can use to reduce your health insurance premiums this year.
How you can
reduce health insurance premiums
There are a couple of ways to reduce health insurance premiums in Singapore. But first, be sure to check our 2018 edition of the Cost of Health Insurance Report to see if your premiums are indeed too high. Nevertheless, even if your health insurance premiums are in line with the market standard, there are still several ways to reduce health insurance premiums by using one, or combining some of the below tactics.
Increase your excess/deductible
Increasing your deductible, or excess, is a classic way to reduce health insurance premiums. What it means is that before you can use any (or any particular) benefits included in your health plan, you need to first cover some healthcare costs out of pocket (this is your deductible).
For example, if you enrolled in a new plan with a pre-existing condition, such as hypertension, you may reduce your premiums by agreeing to pay the first, let's say SGD 500, for any doctor's visit and medication fees related to hypertension. After you spend that amount of money, every subsequent treatment will be fully covered, up to the end of the policy year and limit.
Top-up
Another very popular way for expats in Singapore to reduce their health insurance premiums is to top up their company-sponsored medical plans. Rather than securing a completely new medical plan for yourself or the whole family, Pacific Prime Singapore recommends adding benefits on top of your existing plan to make your overall health insurance premiums cheaper.
Suppose you have inpatient-only cover from your company, and now, you also want to get insurance for outpatient benefits. If you decide to purchase a completely new plan, you'd pay twice for the same benefits (as inpatient coverage is covered under all plans by default). Topping up, in this situation, allows you to save money on the repetitive coverage.
Plan for the long term
If possible, try to obtain a plan with the long term in mind. The presence of pre-existing conditions is usually the most significant factor for higher health insurance premiums, and the single best solution is to avoid switching plans often. Each time you switch insurance providers, you get underwritten – the insurer wants to know if you have any pre-existing conditions that they may exclude from your coverage. Another popular "trap" is to buy the cheapest policy on the market, which might drastically increase in price during renewal time. Learn more about the most cost-effective health insurance plans, and how to obtain them here.
Get professional advice
Partnering with a reputable health insurance broker, such as Pacific Prime Singapore, enables you to enjoy many advantages when it comes to securing the best value health insurance plan, with plan premiums you can afford now and in the future.
The major benefit of using an experienced insurance broker is that he or she will present you with multiple plan options, and explain all the details such as policy benefits, exclusions, payment options, healthcare provider networks, and anything else that you might want to know about. On top of that, you get free quotes, further claims support, and year-round assistance from the broker.
If that sounds like a service you'd like to receive and expect, give us a call at +65 6346 3781 or contact us today!
Elwira Skrybus is a content writer at Pacific Prime. In her everyday work, she is utilizing her previous social media and branding experience to create informative articles, guides, and reports to help our readers simplify the sometimes-puzzling world of international health insurance.

When she isn't writing, you are most likely to find Elwira in search of the perfect plant-based burger or enjoying Hong Kong's great outdoors either at the beach or from the boat - the closer to the sea, the better!