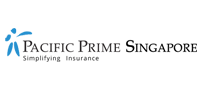 What are insurers doing to combat medical fraud?
In June 2018, the Ministry of Health (MOH) has taken action to probe alleged medical fraud accusations after receiving a large number of complaints involving doctors, physiotherapists, insurance agents, and third-party administrators. As a matter of fact, according to our latest edition of Cost of Health Insurance report, insurance fraud has been and remains one of the four main reasons behind global premium increases since 2014.
In our previous article, we have detailed the current situation in Singapore, how medical fraud will affect your premiums, and how big the problem is. In this feature, we will focus on how insurers are striving to tackle the challenge of medical fraud.
Common types of medical frauds
Among the complaints received by the MOH, the most common acts of fraud are:
Unnecessary referrals

: Doctors refer their patients to other medical specialists or institutions unnecessarily in order to receive commission fees.

False claims:

Patients submit fake claims or misrepresent their health conditions.

Upselling packages

: Doctors persuade patients to purchase more treatment sessions than what they really need.
How do insurers combat medical fraud?
With the global monetary loss due to medical insurance fraud estimated at tens of billions of dollars each year, most insurers are allocating more resources in this aspect. Some insurers have even set up an independent investigative team to prevent, detect, identify and trace fraudsters with various approaches.
Data analytics
With the development of big data technology, data mining and analytics are becoming more popular. Insurers can tap into the big data for information of unprecedented width and depth. The most common, useful types of data include historical claims experiences, provider history and profiles, and member eligibility information.
Insurers can develop a predictive analytics model to review past fraudulent claims, identify factors to prevent fraud, and produce reference indexes to assess the fraud risks.
Moreover, some insurers even hire behavioral scientists to apply advanced analytics in the design of claim forms to deter policyholders from fraud. These methods let insurers pinpoint the subtleties of potential fraud incidents so that they might prevent the fraud from happening.
Use of technology
Artificial Intelligence
Insurers are starting to harness the power of technology to detect potential frauds. One way is to use artificial intelligence to identify any abnormal or inconsistent claim patterns, for instance, groups of connected people lodging similar claims or multiple and repetitive claim requests approved by the same doctor. In other words, AI allows insurers to see the bigger picture in fraud investigations.
Social media
People are getting more immersed in social media platforms today, where they post their daily activities publicly. Investigators can utilize such open information to undertake network analysis and understand the relationships among individuals, companies, and medical organizations. By looking into the inter-relationships among different parties, investigators might be able to discover a vested interest or a conflict of interests in between.
Besides, they might find evidence that proves contradictory to what the policyholders allege. For example, the investigators might see some videos of the policyholder playing badminton, but in fact, he had just submitted claims for a severe elbow injury yesterday.
Increased public awareness
While it is almost impossible to wipe out all fraud activities, insurers are trying hard to keep the level as low as possible. But members of the general public might still lack the awareness of the nature and seriousness of insurance fraud.
Therefore, some insurers actively hold hands-on training sessions to clients and their employees to boost their awareness and encourage them to make complaints to the insurers, the Allied Health Professions Council (AHPC) or The Singapore Medical Council (SMC) if they notice any suspicious practices.
Challenges of the insurers
To win the battle against medical fraud, insurers still have to face a host of challenges. How to detect more fraud activities without sacrificing the speed of claims processing? What methods are there to minimize the number of false positive signals? How to investigate claim fraud more efficiently?
It seems that just modern technology and systematic fraud detection approaches are not enough to create a fraud-free environment. Instead, it will take more than the efforts of the insurers, but also members of society, so that insurers' cost will be maintained at a reasonable level, and policyholders only need to pay for a fair amount of premiums.
Contact us for professional advice today!
Pacific Prime Singapore boasts almost 20 years of experience in matching clients with the insurance policies they need. Since we're an independent and established broker, our experienced specialists can offer impartial advice to you. After all, our top priority is on our clients but not the insurers. Contact us today and get a free quote and plan comparison!
Anthony Chan is a content writer at Pacific Prime. He's responsible for writing, translating, and editing articles, guides, infographics, leaflets, as well as other resources for Pacific Prime and Kwiksure.

When he's not working, he's usually on the hunt for great restaurants, playing badminton, and writing screenplays.