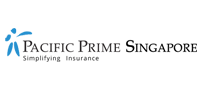 5 ways to celebrate Diwali in Singapore [2022]
At last, on October 24th, 2022, Hindus, Sikhs, and Jains across Singapore will be able to celebrate the Festival of Lights or Diwali (Deepavali) after years of cancelations and restrictions due to the COVID-19 pandemic.
Many families and friends (including expats) will be able to re-unite in their homes or at temples to enjoy the festivities and for prayers. At the same time, those wishing to travel for Diwali events held abroad can do so without worrying about entry approvals, pre-departure tests, on-arrival tests, and quarantine when arriving back in the city-state. But if you are planning to stay and wondering how to honor this religious festival, here are 5 ways to celebrate Diwali in Singapore.

1. Check out the annual light-up
Visitors heading over to celebrate on October 24th will be greeted by an amazing display of neon light fixtures along the main street. The stretch of road, roughly 1.5 km long, will feature numerous stores selling traditional Indian snacks, decorations, artworks, and more. Enjoy the festivities and soak in the atmosphere to experience Diwali in all its glory and wonder.
2. Hop onto the Deepavali Big Bus Tour
If you are tight for time and prefer to sit back and relax, why not book yourself a ticket on a Big Bus Tour? This year, the Indian Heritage Centre will be organizing a Deepavali Big Bus Tour for visitors to take in the sights, sounds, and festivities of Little India. The experience will also offer families and friends incredible photo opportunities aboard the customized open-top sightseeing bus.
3. Visit the Indian Heritage Centre for FREE!
If you are new in town or prefer to learn more about Indian culture and tradition, you should pop into the Indian Heritage Centre this coming weekend (Saturday 22nd – Sunday 23rd). The Indian Heritage Centre has fun-filled activities for families, including craft workshops, cooking demonstrations by celebrity chefs, fascinating heritage trails, and workshops. Be sure to visit for an unforgettable experience.
4. Book a trishaw ride with friends and loved ones
Enquire at the Indian Heritage Centre before October 21st to arrange a fun 15-minute trishaw ride down the streets of Little India. And in case you didn't know, the trishaw was a popular mode of transportation in Singapore in the mid-20th century. Don't miss out and book today!
5. Explore beautiful Hindu temples
If you are looking for an authentic Diwali experience, visit a Hindu temple to pay your respects or immerse in the religious activities that take place on-site. Built by early Indian pioneers in 1835, Little India's Sri Veeramakaliamman Temple is one of Singapore's oldest temples on Serangoon Road. The temple is dedicated to Kali, the Hindu Goddess of power, with intricate statues, shrines, and carvings around the temple.
Another temple worth visiting is Sri Mariamman on South Bridge Road. If you are fascinated by religious activities, this temple is famous for hosting the Fire Walking Ceremony (Theemithi). Don't forget to look up at the ceilings to discover breathtaking decorations and take memorable photos to look back on.
Are you living in Singapore as an expat?
Singapore's mixed communities and vibrant cultural heritage offer a wonderful experience for any expat residing or visiting Singapore. You can explore countless cultures and meet people from all walks of life while enjoying festivities like Diwali. However, living in or exploring Singapore for the short term shouldn't mean ignoring the potential risks to your health. Accidents can happen anytime, and unknown health problems can emerge without notice. All of which can hamper your experience in Singapore.
Further reading:
Pacific Prime can help you!
To help offer some more guidance, Pacific Prime Singapore's experts can help outline the benefits of securing international health insurance in Singapore or expat health insurance for those in or planning to travel to the city-state.
And if you weren't aware, free healthcare is only available to Singapore citizens and permanent residents, whereas expats are responsible for paying for their medical costs out of pocket. Luckily, Singapore has one of the best healthcare systems in the region, and private hospitals accept private health insurance plans. So consider the worst-case scenarios and secure a health insurance plan that suits your needs and budget today!
Contact us for more information or an obligation-free quote.