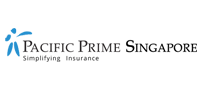 How does Singapore's healthcare system work?
Singapore's healthcare system frequently ranks among the best in the world, and it's admired by many other nations around the world due to its remarkable outcomes. Basic care at government hospitals is heavily subsidized, and sometimes even free for Singaporean citizens, with more deluxe care in private rooms charging extra. Singapore's employees inject around 37 percent of their salaries in mandated savings accounts that may be spent on healthcare, housing, education, and insurance, with part of this being contributed by their employers.
The situation looks different for expatriates living and working in the city as they are not eligible for the affordable prices available only to Singaporean citizens and permanent residents. Expats without permanent residency will, therefore, need to fill the gaps in subsidized care that their status restricts them with a comprehensive private health insurance plan.
An overview of Singapore's healthcare system 
Both public and private healthcare in Singapore are subject to government regulations.  Singaporeans enjoy universal healthcare – meaning the public health system is funded by the government and mandatory health insurance. Patients can access care in public facilities with ease, however, the public healthcare is not free.
Singapore's public health insurance system
Singapore's public healthcare is funded by taxes, which only cover about one-fourth of Singapore's total health costs. Individuals and their employers pay for the rest in the form of mandatory life insurance schemes and deductions from the compulsory savings plan, or the Central Provident Fund (CPF). The basic structure of the Lion City's public health insurance system is built around Medishield, Medisave, and Medifund. Here, we will focus on Medishield and Medisave:
Medishield:

For big expenses, Singaporeans can access their Medishield Life, a basic health insurance scheme that all permanent residents and citizens can use to pay for large bills, as well as costly outpatient treatments like kidney dialysis. Those seeking to top up their Medishield Life plans can purchase Private Integrated Shield Plans, which are designed and managed by private health insurance companies.

Medisave:

This is a mandatory savings plan that consumes between 7 and 9.5 percent of a worker's wages. Singaporeans can use their Medisave accounts to pay for some types of routine care.
Medishield and Medisave are the core of Singapore's health insurance system. Citizens and permanent residents pay routine expenses out of their Medisave account, and if things get bad enough that they hit their deductible, they begin using the Medishield account.
If you're not a registered permanent resident, however, you won't be eligible for any government help towards your healthcare, including MediShield Life coverage. Not only will you not be able to enjoy subsidised healthcare prices, but also if you don't have private health insurance, you will have to pay for treatments and doctor visits out of pocket. For example, a first visit to a specialist outpatient doctor at the Singapore General can cost:
Subsidized

Patients

(Singapore Citizen)

Subsidized

Patients

(Permanent Resident) 

Private Patient  

Up to SGD 39

Up to SGD 59

SGD 114.49 to SGD 146.59 (depending on the type of specialist and experience)
Cost of healthcare in Singapore 
Unlike the healthcare system in many socialist nations, Singaporeans cannot walk into a clinic or hospital and receive treatment for free. Instead, Singapore imposes user fees for all healthcare services – a policy designed to reduce overuse of non-necessary medical services. 
For example, the Ministry of Health publishes public and private treatment fee benchmarks regularly, which gives patients an estimate of how much they should expect to pay for care. The benchmarks also give private health insurance companies a reference point when deciding what fees are considered Reasonable and Customary (R&C). Hence, if a healthcare facility charges well above the R&C fees, you may have to pay for the difference out of your own pocket.
Healthcare cost benchmark
The costs below are taken from the MOH Benchmark Fee website and typically consist of doctor's consultation fee, ward charges, medication, tests etc. Prices also vary depending on the type of ward. Here, for public subsidised hospitals we show prices for Ward B – which is a shared room ward of 5-6 beds, with a semi-automated electric bed. For public unsubsidised hospital charges, we use Ward A – which is a single room, with a private bathroom and other conveniences such as tv, toilettes and telephone. All prices quoted below are in SGD.
Treatment
Public Hospital (Subsidised)
Public Hospital (Unsubsidised)
Private Hospital 

Emergency Expansion of Blocked Heart Vessels

5,122 – 7,153

15,816 – 18,005 

35,671 – 51,824

Respiratory Infections or Inflammations with Complications

966 – 2,011

2,807 – 6,505

7,942 – 23,656

Head Injury

707 – 1,763

1,141 – 1,826

3,355 – 7,328

Brain Stroke 

1,483 – 2,561 

3,718 – 7,424

6,065 – 14,180

Chemotherapy 

For day surgery: 

51 – 171 

For day surgery:

144 – 285

For day surgery: 

2,551 – 6,118

Chronic obstructive pulmonary disease (COPD)

788 – 1,634

2,733 – 6,243

4,720 – 11,153

Renal Failure

933 – 2,103

n/a

3,171 – 10,228
Source: MoH website. 
Depending on various factors, the amount of government subsidy can range from 50% to 80% of the bill. Citizens and permanent residents then use their insurance (e.g. MediShield Life, Integrated Shield Plans) and MediSave payouts to cover the fees.
Hospitals in Singapore 
Public hospitals in Singapore are more autonomous than government-run institutions in other countries, which in turn creates competition in the public market and has generally led to a better patient experience, as public facilities keep costs low and service quality high. This also influences private hospitals and clinics to deliver exceptional healthcare, as they need to compete with already high-quality and cheaper public hospitals. 
Public hospitals
There are eleven public hospitals in Singapore: seven general hospitals, one women's and children's hospital, two community hospitals, and one psychiatric hospital. These centres provide inpatient, outpatient and emergency care, and for specialist services like dermatological care or dentistry, patients can visit separate speciality clinics. Public hospitals in Singapore are run similarly to private centres in other countries, thanks to reforms in the 1980s that gave hospital management a greater degree of independence from governmental control.  
At a public hospital, patients can choose from nine, six, five and four-bed wards, or opt for a private room. Various specialists are available at the same hospital, and institutions also run outpatient specialist clinics (such as urology and obstetrics) located away from the hospital's main branch. Unlike public hospitals in other countries, public patients in Singapore can enjoy benefits such as short wait times, the ability to visit the same physician for every appointment, and a comfortable environment.
List of public hospitals in Singapore
Alexandra hospital

Changi general hospital

Khoo teck puat hospital

Yishun community hospital

KK women's and children's hospital

National university hospital

Ng teng fong general hospital

Jurong community hospital

Singapore general hospital

Tan tock seng hospital 

Institute of mental health
Private hospitals
There are 10 private hospitals in Singapore along with a variety of private clinics, and the majority are operated by three hospital groups: Parkway Holdings, Pacific Healthcare Holdings, and Raffles Medical Group. Patients who have visited a hospital belonging to one of these groups in the past may prefer to use their services while in Singapore. Non-public hospitals tend to be smaller; offering more private rooms and care that's not only adequate but also luxurious – if you're willing to pay.

For example, at Gleneagles Singapore, single room rates start at SGD 708, and their most luxurious, 5-star like suite can cost SGD 8,088 per day. At Raffles Hospital, single room rates start at SGD 668 and go up to SGD 5,888 for a luxurious presidential suite. 
List of private hospitals in Singapore
Concord International Hospital

Farrer Park Hospital

Gleneagles Hospital

Mount Alvernia Hospital

Mount Elizabeth Hospital

Mount Elizabeth Novena Hospital

Parkway East Hospital

Raffles Hospital

Thomson Medical Centre

West Point Hospital
Expats will often choose a private hospital because, for non-permanent residents, the cost of visiting a private versus a public hospital is similar. In private hospitals, patients won't have to wait quite as long for popular procedures, and private patients may also enjoy what some describe as better customer service.
Private health insurance in Singapore
Majority of expats are taking out private health insurance to offset medical costs in case they ever require more serious and expensive care. Below you can find typical types of insurance coverage from an individual health insurance policy in Singapore:
Private health insurance for expats simplified 
Navigating the hundreds and thousands of options available is not easy, so it pays to talk to an experienced expat insurance broker like Pacific Prime Singapore. With years of experience helping expats find and compare health insurance, our experts are on hand to find you the best plan, give you impartial advice, and answer any questions you may have about Singapore's healthcare system. Contact us today!
Elwira Skrybus is a content writer at Pacific Prime. In her everyday work, she is utilizing her previous social media and branding experience to create informative articles, guides, and reports to help our readers simplify the sometimes-puzzling world of international health insurance.

When she isn't writing, you are most likely to find Elwira in search of the perfect plant-based burger or enjoying Hong Kong's great outdoors either at the beach or from the boat - the closer to the sea, the better!