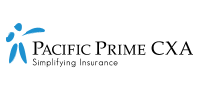 Public and private hospitals in Singapore: Key differences expats should know
When it comes to Singapore health insurance, many expats in the city may not think about it much. More often than not, their employers will provide them with a private health insurance plan that can be used effectively inside of the city-state.
However, they may not have full access to all of the medical facilities that the nation has to offer – even with Singapore medical insurance in place. This is because there are many differences between public and private hospitals that can be found in Singapore.
To help you answer the question "Should I choose private or public healthcare?", this Pacific Prime Singapore article looks at public vs. private hospitals in Singapore, as well as how all of this relates to Singapore health insurance.
Wait Times
In terms of waiting times in Singapore hospitals, it should come as no surprise that the country operates in a very similar way to other countries that have both a public and private healthcare system.
What one will find when looking at locales such as Canada, Germany, France, Denmark, and the Netherlands is that it takes longer to receive care in public hospitals. As home to one of the top-ranking health systems in the world, this is also how healthcare in Singapore works.
As of March 2023, the Ministry of Health (MOH) has produced some statistics on the topic of wait times in public hospitals, as they observed the average time that it took during a particular week for patients to go from emergency department doctor visits to admittance.
While the wait was consistently less than two hours at Alexandra Hospital, other hospitals consistently made people wait for one to seven hours for admittance. One hospital, in particular, Khoo Teck Puat Hospital (KTPH), even saw an average wait time of well over twenty-five hours.
At private hospitals, on the other hand, patients can safely expect that they will be admitted to the hospital within an hour of seeing an emergency room doctor.
Appointments
Along with the above point in favor of private hospitals in Singapore, patients requiring non-emergency care can also expect shorter wait times since private medical facilities allow for appointments. Patients can then show up at the predetermined time to see their doctor, who will be expecting them.
Conversely, public hospitals run entirely on a first-come, first-served basis. Depending on the foot traffic that day, wait times can vary significantly, and one can never be quite sure of what to expect.
Here is a list of private and public hospitals in Singapore and their contact information for your convenience.
Comfort
Once a patient does get admitted to a Singapore hospital room, what can they expect? In public hospitals, it can be safely assumed that even the pricier rooms will need to be shared with at least three other people, especially if the patient wants to use their Medisave benefits.
Public facilities do have single rooms available in the A-class wards, though many local Singaporeans are inclined to use the B2 class or lower wards in order to have as much of the cost as possible subsidized.
As far as private hospitals, no subsidy is given at all, so patients should be aware of the costs for the different types of rooms available.
Private hospitals in Singapore have a plethora of modern amenities that will generally lead to greater comfort for patients and their families alike. For example, Gleneagles has a living room area available in their best suite, which even comes with an in-room Nespresso machine.
Doctors
Public hospital staff in Singapore are considered to be very well-trained and up to the highest standards of medical care globally. Many doctors in public hospitals also receive most or all of their training in Singapore.
By contrast, doctors in private hospitals are usually more experienced. Once a doctor in Singapore has enough knowledge and experience, they are likely to be attracted to the private sector due to the increased monetary benefits that can be found there.
Doctors in private hospitals may be drawn to an appointment-based system that can lighten their workload. This allows them to spend more time with patients, and patients are more satisfied with the experience, especially when it comes to them feeling like all of their concerns have been addressed.
Doctors in private hospitals in Singapore also often receive more of their training abroad. Essentially, this means they have attended the top medical schools around the world and have a better command of foreign languages.
Communication
In addition to private hospital doctors being more likely to speak foreign languages, hospital staff, in general, tend to be better suited to speak with non-Singaporeans when compared with public hospitals.
This fact has undoubtedly been exacerbated by the medical tourism trend, and private hospitals focusing on attracting foreign patients. In order to better be able to address their needs, private hospitals are incentivized to hire staff that speak multiple languages.
Equipment
While the Singapore government has done a great job of ensuring that public hospitals in the city have modern medical equipment in order to perform cutting-edge procedures for their patients, you will find the very best in such technology in Singapore's private hospitals.
Private hospitals simply take in more money, so they have more to spend on new or updated equipment. Likewise, private hospitals have less bureaucracy to deal with, and, therefore, less red tape to go through when deciding whether to purchase equipment or not.
The Proximity of Public and Private Facilities
While this point won't make a huge difference to many, every person should consider how close their homes and places of work are to the two types of hospitals in Singapore. At the time of writing this article, there are 14 public hospitals in Singapore and 9 private hospitals.
While this makes it more likely that the nearest major private hospital to you is private in nature, patients should know for sure what their preferred option is and where they will need to go to receive the care they prefer.
Motivations
This may be true in all countries with both public and private healthcare systems, but their general motivations are still worth mentioning. There are different ways to approach the argument of a hospital's motivations when considering: Is a private hospital better than a public one in Singapore?
Some people will argue that private hospitals are primarily profit-driven. In this case, it can be argued that decisions about the patient's care will largely be made based on their ability to pay, and care can be cut short if this is a concern.
On the other hand, others will state that this leads to private facilities providing better service overall, as they must compete for a patient's business. Meanwhile, public hospitals may be so concerned with addressing all patients that their customer service will lag behind.
Subsidized Care
Last but not least, the ability to subsidize healthcare costs is very important to mention. Singaporeans can use their Medisave accounts and other government programs and subsidies to receive low-cost care from public hospitals, as long as they adhere to guidelines, such as room sharing.
Private hospitals, however, do not allow for these types of subsidies at all. This fact is especially relevant because the cost of medical care in private hospitals is much more expensive than that found in public hospitals, even without any subsidies.
While it is clear that patients in public hospitals can save a lot of money vis-à-vis their counterparts in private hospitals, it is important to note that many expatriates in Singapore will have zero access to publicly subsidized health care.
Only expats with Permanent Resident (PR) status will have such access, which most do not and will never have. For this reason, it is very important for expats in Singapore to have private health insurance to address the high cost of medical treatment in the city's private hospitals.
Singapore health insurance
If you are an expat in Singapore who needs to obtain private health insurance, or you're worried that your existing Singapore health insurance plan may not provide the coverage you need in public and private hospitals here, get in touch with our experienced insurance experts at Pacific Prime Singapore.
Our team can answer all your Singapore health insurance questions, as well as provide you with a plan comparison from a number of reputable insurers and a free price quote. Contact us today!
Download this free guide to learn more about the public and private healthcare systems in Singapore.
Latest posts by Serena Fung
(see all)