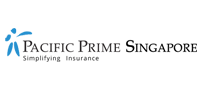 Public vs private: what to expect from a Singapore hospital ward
When you're looking at seeking medical care, usually the standard and effectiveness of care you receive is your first priority (as it should be). However, many hospitals in Singapore offer superior, luxury inpatient services and lodging that can often go some small way to making your treatment and recovery just that little bit more bearable. Pacific Prime Singapore previously discussed the medical offerings between the sectors in our public vs private blog article, so this week we're going to look at the hospital ward options in Singapore and whether private hospitals are better than their public counterparts.
Some quick key differences between the public and private hospitals in Singapore
The public vs private points of difference in Singapore are not dissimilar to those around the rest of the world. We've also written about this before, but here's a quick refresher on what you need to know:
Wait times:

Delays in seeking service in the public sector is experienced in Singapore, as much as it is elsewhere. Public hospitals have seen wait times of between one to five hours to transfer patients from the emergency department to a hospital ward, whereas the private sector admits patients within an hour of arrival.

Appointments:

Public sector hospitals work on a "first come, first served" basis, with priority cases often shifting lower priority patients further down the list to be seen. Private hospitals ensure capacity so that each patient is seen much faster, but this is due as much to their lower patient numbers as it is their staffing levels.

Doctors:

Staff in both sectors are highly trained and extremely capable, however, private hospital doctors can often be more experienced due to the competitive nature and higher salaries at such hospitals. Many private sector doctors are ex-public hospital physicians who switched once their experience levels were high enough to take such an opportunity.

Equipment:

Due to their higher budgets, Singapore's private hospitals have more to spend on new tech and innovative treatments. The public sector in Singapore is still well resourced and works with world-class tier equipment, however, you can expect more advanced machines to reside in private hospitals earlier.
In addition to these differences, the level of comfort a patient can achieve whilst staying at a hospital can vary depending on where you choose to stay.
The different Singapore hospital ward types
In Singapore, both the public and private hospitals will have adequate and comfortable wards. However, many facilities will offer different levels of wards for your hospital stay; the more expensive options offering greater privacy and better amenities. While regaining your health should be your main concern, it can definitely pay to understand what your stay options might be if you know you'll be a patient for a while.
What to expect from a public sector hospital ward
Rooms at public hospitals range from crowded, Spartan-type lodgings, to modest private rooms with simple amenities. See this table for a select range of public sector offerings:
Hospital
Ward Type
Rate (SGD)

Singapore General Hospital

Standard Ward Class C

– 9 bedded room with curtain partitions and a single chair per bed for visitors

– No attached bathroom or toilet

35 per day

Standard Ward Class A

– Single, private room

– Attached bathroom and toilet

– Television and telephone

– Fully automated electric bed

– Choice of meals

– Optional sleeper unit

466.52 per day

Changi Hospital

B2 Ward

– 6 bed shared room

83 per day

295 + for non-Citizen/Residents

A Ward

– Single bed

– Cable TV

– Complimentary newspaper and toiletries

480 per day

KK Women's and Children's Hospital

B2 Ward

– 6 bed shared space

– Common bathrooms

– Bedside cabinet

– Foldable bed for parents only in the children's ward

– Naturally ventilated

83 per day

A1 Single Ward

– Air-conditioned

– Single room with attached bathroom

– Wardrobes and sofa bed for accompanying spouse/parent

– Telephone, mini fridge, and a personal safe

– TV and complimentary newspaper

from 533.95 per day
What to expect from a private sector hospital ward
The private hospital sector is where the truly luxurious options are, many of which are compared to five-star hotel stays. Here's what you can enjoy if you choose to seek treatment at a private hospital:
Hospital
Ward Type
Rate (SGD)         

Gleneagles Singapore

4-bedded room

– Television, telephone, and lockers for every bed

– Complimentary towels, toiletries, and WIFI

259 per day

Superior room

– Single bed occupancy

– Sofa bed for accompanying the family

– Television, telephone, in-room safe, and a writing table

– Mini fridge

– Complimentary slippers, towels, toiletries, and WIFI

832 per day

Gleneagles suite

– 119 square meter private section

– All amenities, including a DVD player, Nespresso machine, and an automatic drapery and toilet seat system

– Separate lodger room with their own amenities

– Separate living room with its own TV, sofa, and coffee table

7,588 per day

Parkway East Hospital

4 bedded room

– Armchair, wardrobe, and TV for every bed

– Telephone and free WIFI access

240 per day

Single room

– Private single bed occupancy

– TV, mini fridge, wardrobe and adjoining bathroom

– Sofa couch, telephone, and free WIFI

618 per day

Orchid/Hibiscus suite

– Private room

– TV, mini fridge, wardrobe, and in-room safe

– Adjoining bathroom

– Nespresso machine

– Sofa couch, armchairs, and coffee table

808 per day

Mount Elizabeth Hospital

4 bedded room

– In-room safe, wardrobe, and visitor chair

– Free-to-air channels on personal TV (per bed), radio access

– Free WIFI, complimentary toiletry kit, towels, and slippers

– Shared bathroom

276 per day

Single room

– Private room with attached bathroom

– Wardrobe, writing desk, and sofa bed

– Free WIFI, radio, and cable TV access

– Complimentary slippers, towels, and toiletries

688 per day

Royal suite

– Private living quarters

– Butler service and a 24-hour private nurse

– All standard and advanced amenities, including WIFI, cable TV, DVD player, and writing desk

– Sofa bed, wardrobe, coffee table, and bathtub

– Complimentary slippers and towels

5,588 per day
What's the best way to get financial support for inpatient hospital visits?
By far, the easiest way to meet the costs of a hospital visit is by using private medical insurance. Most basic plans will offer coverage for private quarters when seeking hospital treatment, while the more comprehensive plans can see you set up in the more luxurious lodgings on offer. Private health insurance will also usually see you get access to private hospitals in Singapore, meaning you'll be able to consider a private Singapore hospital ward too!
When it comes to weighing up the pros and cons of the public vs private hospital sectors in Singapore, we can be your helpful expert as we're full of handy advice. In fact, we've written a complete and free guide on the differences here! Follow that link to download our Public and Private Healthcare in Singapore guide, or contact our team to find out how we can secure your access to some of the best hospitals around.