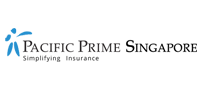 Singapore targets high earners with the latest elite work visa
The government of Singapore is all set to start giving out the new Overseas Networks & Expertise (ONE) Pass from January 2023, with an aim to attract top talent from across the world and end the talent crunch. The new pass will allow workers with fixed monthly salaries of SGD $30,000 to stay for up to five years and concurrently start, run, or work for multiple companies in the country. Note that the new arrangement is more flexible than the current Employment Pass (EP), which is granted for 2-3 years and ties to one specific job.
In this Pacific Prime Singapore article, let's take a deep dive into the 'whys', 'whats', and 'hows' of Singapore's latest announcement.
Why is the Lion City launching the ONE?
The new visa program highlights a delicate balance between opening to the world and inviting people from various countries to work in the city-state while also answering pressure to safeguard local jobs.
Announcing the new scheme on Monday, Minister for Manpower Tan See Leng told reporters,
"The country cannot leave any room for investors to doubt or question whether it remains open. As a country with little or no natural resources, talent is our only resource, and talent acquisition is an offensive strategy for us."
Note that the government also promised to improve the processing of the current EP permits for expats, providing them or updating employers within ten days.
What does the ONE mean for local companies?
Singapore is not the only country trying to attract young and skilled professionals. For example, Thailand recently announced a new 10-year visa to attract investors and skilled workers. And on the other hand, the UK and Germany have introduced special visas for skilled foreign talent and young graduates.
Singapore's visa changes are designed to give employers more options. Under the country's current system, companies can apply for EPs for professional managers and executives and S-passes for mid-level skilled workers. And both passes come with monthly salary thresholds that are reviewed over time.
Who is eligible?
Singapore's new visa attracts professionals drawing high monthly or annual salaries. The minimum requirement for visa eligibility is SGD $30,000 per month. However, experienced tech professionals with skills that are high in demand in Singapore with a salary of SGD $10,500 per month can also apply to the ONE program if they meet other criteria.
Moreover, persons with outstanding achievements in the arts and culture, sports, science and technology, and research and academia can also qualify without meeting the minimum salary requirement. Here is a quick overview and key facts:
Who is eligible for the ONE pass?
Top talent in business, arts and culture, sports, science and technology, and research.
Who can apply?
Persons who meet the eligibility criteria can apply directly. More details will be available closer to January 2023.
Minimum salary
Earn a fixed monthly salary of at least $30,000 within the last 1 year.

Or will earn a fixed monthly salary of at least $30,000 under their future employer based in Singapore, with minimum salary exceptions for those with outstanding arts and science achievements.

Duration
First-time candidates: 5 years

Subsequent renewals: 5 years

Can the ONE pass be renewed?
Yes, if persons are applying to meet the renewal criteria.
Passes for dependents
Are available for selected family members of the pass holders. Spouses of ONE Pass holders can also obtain a Letter of Consent to work.
Foreign worker levy or quota
No foreign worker levy or quota is required.
Related eServices and forms
Visit the Singapore Global Network (SGN) website to learn more about relocating to Singapore, and the opportunities available.
Secure comprehensive medical insurance with Pacific Prime
One of the most important things to do when moving to Singapore is to secure medical insurance. Pacific Prime's recent Cost of Health Insurance Report 2021-2022 identified Singapore as the world's third most expensive country for health insurance premiums. Hence, it's a good idea to get in touch with an insurance brokerage like Pacific Prime, where you can expect unparalleled service and unbiased advice. Pacific Prime's insurance experts will help you find an insurance plan that will meet your requirements and budget.
Get in touch with Pacific Prime Singapore to know more.
Latest posts by Lakshmi Chirumamilla
(see all)