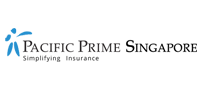 10 Frequently Asked Questions About Comparing Health Insurance in Singapore
Whether you've been living in Singapore for your whole life or planning on moving over with family, it's beneficial to re-evaluate your current health plans and determine how they best meet your current needs.
With that said, comparing expat health insurance in Singapore is no easy feat, especially when there are so many choices that will make you start questioning for answers.
So for this article, Pacific Prime Singapore has put together ten frequently asked questions along with their supporting answers, to help our readers compare health insurance in Singapore.
1. What is the difference between local and international health insurance?
Local health insurance – covers policyholders in a single country only, so this would normally be the country they reside in. Comprehensive plans may cover medical emergencies when abroad on short trips, but the coverage limit may be insufficient to cover, for instance, medical evacuation costs.
International health insurance – covers policyholders both at home and when they are abroad internationally. International health insurance tends to be more appealing to globally mobile expats and their families. This is due to its relatively higher coverage limits, and more options for pre-existing conditions coverage. For these reasons, the premiums for this form of insurance is typically higher than local insurance plans.
2. What are the main health insurance plans in Singapore for expats?
In Singapore, there are many different types of health plans available to suit the needs of individuals and their families. Below we look at some of the main types of plans that are offered by insurers:
This is the go-to generic plan that provides protection from the financial costs of suffering an injury, illness, or accident. They can also be tailored to fit a range of different coverage needs, including dental, optical, pregnancy, outpatient treatment, and medical evacuation.
For those planning to give birth in Singapore, it is worth noting that there is no such thing as a standalone maternity insurance policy. To secure maternity cover, you will need to add it onto a health insurance plan.
Additionally, you may want to speak with an expert consultant who can raise your awareness on waiting periods and underwriting of a newborn child. Waiting periods on maternity plans last at least 10 months, and more often 1-2 years.
After the waiting period has passed, maternity insurance can provide benefits for tests and medical care during pregnancy, labor, delivery, and postnatal care. Maternity insurance coverage ends following discharge of mother and baby from the hospital, or up to one month after birth.
Pre-existing conditions are medical conditions that the insured person had developed prior to joining a plan. In all situations when you look to secure health insurance, you should seek the help of a broker who can give the best advice on the subject of pre-existing conditions.
Failure to disclose a pre-existing condition can lead to having your insurance policy voided, or claims denied.
3. I am an expatriate living with my family in Singapore, can I get cover for them too?
Yes, you can. In Singapore, there are many plans that provide comprehensive cover for the whole family, including children and senior members. Insurers can outline the best benefits, as well as tailor a plan that best suits your family's healthcare needs. For more information on family plans, speak to a consultant for a free quote and impartial advice.
4. I would like to start up a business in Singapore, but what health insurance plan do I need to cover my employees?
As a new business, you should look into getting group health plans to provide healthcare insurance cover for employees.
In addition, under the Work Injury Compensation Act, all employers must secure work injury compensation insurance for all employees involved in manual and non-manual work if they earn less than SGD 1,600 per month.
One of the biggest benefits that both employers and employees will be interested in is that they can include coverage for pre-existing conditions, whereas individual policies will generally exclude them.
Group plans can also be customized further to include benefits such as dental, maternity, personal accident, and medical evacuation coverage.
Given the wide range of considerations you'll need to make when comparing business health plans in Singapore, it is a smart and wise move to go with a business insurance expert like Pacific Prime Singapore.
5. My partner and I are planning on having a baby in Singapore, is there a type of health insurance plan to cover newborn healthcare costs?
Newborn health insurance is the go-to plan to cover newborns. The plan is designed to ensure your child's early years are healthy by offering a wide range of infant-specific benefits. Newborn health insurance cover normally includes the following benefits:
Inpatient care
Private room accommodation for hospital admissions
Outpatient (including GP consultations, specialist appointments, drugs)
GP consultations
Prescribed medication
Direct billing
6. I heard that dental expenses in Singapore can be ridiculously high, is there cover in case I need to see the dentist?
Yes, there is. Dental insurance plans can include coverage for a range of dental issues, including dental surgery and orthodontics.
Dental plans with comprehensive cover are likely to have very short waiting periods. A waiting period is the amount of time one has to wait from the start date of their insurance policy before insurance claims are payable.
Another point to take away is that comprehensive dental plans do not come as standard on most health insurance plans. You can request your insurer to create a stand-alone plan consisting of mainly dental benefits at a very affordable cost.
7. I am unsure of which health insurance company to underwrite my cover with, who are the main insurers in Singapore?
In Singapore, there are many exceptional insurance providers that provide high-quality services for their policyholders owing to their outstanding knowledge of the insurance industry.
Below are some of the main insurers that Pacific Prime Singapore works with closely, as they offer some of the best individual health insurance plans for clients.
A few points worth mentioning:
Pre-existing conditions cover will be considered by these insurers
Allianz and Cigna offer flexible plan options, as they have a modular plan design to let you pick appropriate benefits.
The benefit of approaching these insurers is that they have an extensive direct billing network that goes beyond just Singapore.
All of these insurers offer lifetime renewal, which means regardless of your health condition, they will keep the same terms and offer renewal. Of course, the premium will go up as you get older.
8. Will insurers provide quick 'account servicing' to meet my needs?
This all depends on each individual insurance provider, as many are global and have many policyholders to service at any one time. However, as technology evolves we are seeing more and more of its use to make the process of underwriting and handling claims easier and more efficient for both insurers and the insured.
Taking Allianz for example, if you need to make a claim, you can do so on their 'Allianz Care Myhealth App' in three easy steps. This service is quick and efficient, as policyholders can take photos of invoices or scan them across into the app to submit to Allianz's claims team. The claims processing time is normally less than 10 days, with reimbursement possible in any currency.
Insurance brokers like Pacific Prime Singapore, for instance, consist of a dynamic world-class team offering advice in more than 15 different languages – from initial consultation to claims support and renewal. Expert consultants utilize an in-house built customer relationship management system, which is designed to follow-up and keep track of policyholders during their entire policy lifetime.
9. Can I afford the premiums offered by insurance companies in Singapore?
This very much depends on the type of health insurance plan you take and various other factors, such as past medical issues, age, gender, family history, and so forth.
As you may already know, the cost of health insurance, or in other words, premium payments, in Singapore is getting higher and higher owing to the pressure on the health system to maintain and meet the demands of the population. As a result, you may be reluctant to opt for cover due to rocketing prices especially when you compare the costs in both private and public hospitals.
However, as a reputable broker, expert consultants at Pacific Prime Singapore are able to provide you with a wide range of tailored options that suit your needs and budget. Our team of brokers will also help advise if certain plans and components are necessary, and therefore can suggest modifying your cover to reduce premiums overall.
10. Who do I speak to for obtaining the best health insurance in Singapore?
As portrayed throughout this article, Pacific Prime Singapore offers expert and impartial advice to aid the decisions of individuals wishing to secure coverage for themselves and their family. As the Lion City's leading independent expat insurance intermediary, Pacific Prime Singapore's team of expert consultants can compare and help select the best health insurance options for you and your family's needs and budget.
Check out Pacific Prime Singapore's guide on Health Insurance in Singapore and international health insurance plans, or get in touch with our advisors today for a free quote.
Jimmy is a content writer who helps simplify insurance for readers interested in international private medical insurance. He is on a mission in Thailand to support locals, expatriates, and businesses by bring the latest news and updates to his Pacific Prime blog articles.

His expert view and wealth of knowledge on insurance can also be found in his blogs for China, Dubai, Hong Kong, and Singapore.