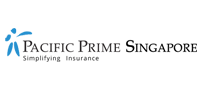 Brand new 2019 maternity insurance guide released!
Welcoming a new family member is a huge step in life for everyone, which takes a whole lot of planning and preparation, and insurance is an indispensable component in this journey. In the hope of helping parents-to-be understand the ins and outs of this subject, our team of experts at Pacific Prime Singapore has curated the Maternity insurance guide 2019 in Singapore, a brand new addition to our rich collection of guides and reports.
Leveraging our 13+ years of experience in the field of maternity insurance, this free-to-download guide answers the most commonly asked questions about maternity care and insurance in the Lion City, including:
How much does it cost to give birth in Singapore?

What are the most popular hospitals in Singapore?

What maternity insurance benefits do I need?

What insurance terms and items should I know?

Does maternity insurance cover Zika virus?
Divided into six digestible sections, this informative guide is a useful resource for anyone in search of a comprehensive maternity healthcare policy to tackle the ever-rising prenatal, delivery, and postnatal costs in town. In today's article, we will also provide a pared-look at some of the key insights of our guide, but if you would like to gain access to the full version of our in-depth information, download your FREE copy of Maternity insurance guide 2019 in Singapore here!
About our maternity insurance guide
We strongly recommend that you should make sure your health insurance includes maternity coverage at an early stage, as most maternity benefits come with a 10 to 24 months waiting period, which means that you'll have to wait until the time has elapsed before you can lodge any claims. As such, it is imperative that you take out the plan well ahead of your conception.
This 2019 version of maternity guide has been updated to reflect the latest cost and trend in the city. However, this is important to note that the content in this guide is only a reflection of our extensive experience and does not replace the necessity of seeking advice from your insurance advisor and medical professional.
Another point to note is that there is no such thing as a standalone maternity insurance plan. Hence, in order to obtain maternity coverage, you'll have to add it to an existing health insurance plan.
Explaining key insurance terms and coverage items
Below we have provided a brief summary of the common terms you may come across while seeking for a maternity insurance plan:
Routine maternity
Routine maternity refers to a standard pregnancy with routine vaginal delivery in a hospital without specific complications (with or without epidural).
Pre & Post-natal coverage
This will cover consultations as well as ultrasound scans and tests that are medically necessary. Usually, a few consultations are required after the birth as well, so having coverage for these expenses comes in handy.
Medically-necessary C-sections
Medically-necessary C-sections are seen as a complication of childbirth and are treated differently from effective C-sections. Statistics show that about 30-40% of births in Singapore end up being via a C-section. So it is crucial to ensure that the policy has a high coverage limit for emergency C-sections as their costs are much higher than the costs for standard deliveries.
If you would like to have elective a C-section, your insurance advisor should be able to provide you with some solutions.
Pre-existing C-sections
If you have had a C-section birth before, this may affect your coverage options so it is important to check with your insurance advisor beforehand.
Newborn underwriting
Newborn underwriting is a crucial but often-overlooked part of maternity insurance. NICU costs for incubation or treatments for a newborn can escalate really quickly and reach exorbitant amounts (e.g. above SGD 150,000).
Complications of pregnancies
Typically referring to serious conditions such as miscarriage, gestational diabetes, and bleeding, etc, these complications would incur extra costs compared with routine pregnancies. Most insurance policies cater to these conditions under a separate benefit.
Congenital disorders
Congenital disorders can be subject to limited benefits. Coverage for these can ensure that your newborn would receive adequate coverage for any conditions that they are born with or that would require treatment within the first few days.
International cover
With this benefit, maternity treatment will be covered around the world. This is particularly suitable for anyone who wants to return home to give birth and not have to worry about the cost.
Reasonable and Customary (R&C)
This is the usual accepted amount for specific treatment in a particular country. Should a charge falls within the range of general prevailing costs in a country, it is then considered reasonable and customary.
Pacific Prime Singapore: your maternity insurance expert
As the Lion City's premier health and maternity insurance advisor, Pacific Prime Singapore possess over 19 years of experience, with nine offices strategically situated across the world. If you would like to seek out more professional and impartial insurance advice, our dedicated team of maternity experts is ready to help you find the best plan for your unique needs. Contact us today for free quotes and plan comparison services! And don't forget to download our full maternity guide for the latest maternity insurance information!
Anthony Chan is a content writer at Pacific Prime. He's responsible for writing, translating, and editing articles, guides, infographics, leaflets, as well as other resources for Pacific Prime and Kwiksure.

When he's not working, he's usually on the hunt for great restaurants, playing badminton, and writing screenplays.