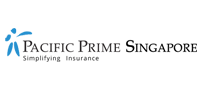 The cost of comprehensive health screenings in Singapore in 2020
We all know that prevention is better than cure, but how often we walk the talk and go for a health screening regularly is a completely different story. Whether it's owing to the cost, the fear of blood and needles, or inability to face undesirable outcomes, the fact is that not a lot of Singaporeans undertake health checkups regularly. So what exactly is included in these health screenings? How much does a comprehensive health screening cost in the Lion City? And how often should you get checked? Today, Pacific Prime Singapore will answer the aforementioned questions.
What exactly is a health screening?
Health screenings are tests that look for diseases before you have symptoms. There are primarily two types of health screenings, namely specific and general.
Specific testing:
As you can guess from the name, if you suspect or are at risk of a certain illness, that's the form of testing you should go for. Most clinics and hospitals in Singapore maintain a full list of screening procedures for various ailments that you can pick and choose from.
General testing:
Also known as a comprehensive health screening, it is the form of health screening you should undertake if you are just looking for a general look-over. General testing comprises a physical check-up and several medical tests to screen for common conditions, such as diabetes, high blood pressure, and high cholesterol.
If you are not looking for anything specific, a basic check-up should include four basic components:
Medical health assessment: A chat with your doctor to assess your medical history and lifestyle, and identify any potential risks you might have.
Physical examination: The doctor should take your height and weight, measure your BMI, and check your vision.
Blood glucose test: A blood sample is taken after fasting, to test for diabetes.
Cholesterol (lipid) test: A test for high cholesterol and heart-related diseases, taken after fasting.
And depending on your needs, you may also ask for add-ons such as blood pressure tests, urine analysis, full blood count, and electrocardiogram (ECG).
How much does a comprehensive health screening cost in Singapore?
It's important to note that your Medisave can only be used for a limited range of specific screenings, such as mammograms and colonoscopies. General health screenings are, therefore, not covered. Polyclinics also don't offer comprehensive health screening services, either, since they only perform screenings for certain specific diseases, such as diabetes, hypertension, and high cholesterol.
So if you are looking for a general health screening, you can only opt for a private or public hospital, or a private clinic. Private hospitals tend to offer packages with a more exhaustive list of screening procedures, but of course, these services come with a heftier price tag.
Below is a summary of the costs of the most basic packages available at major public and private hospitals, as well as private clinics (as of the time of writing this article). It's important to bear in mind that the precise details of each package varies, so it's best to see what each package includes for fair price comparison.
Price list of public hospitals
Price list of private hospitals
Price list of private clinics
How often should you get checked?
The answer depends entirely on your age, health status, and family history. But the general rule is that, if you are a healthy individual, you may not need to go for a comprehensive health screening every year. Certain types of screenings like mammograms and x-rays can actually be harmful, and should not be overdone.
But after you have reached a certain age, which varies between different individuals, you may consider having annual check-ups. However, ultimately you should consult your doctor on what and when you should get health screenings.
Health screening options for expats in Singapore
While Singaporean nationals can use their Medisave to cover the costs of some screenings, expatriates living in the city may have to pay out of pocket for the medical expenses, which could stack up significantly, especially in private institutions. Given this, expats in Singapore, particularly frequent travelers, are strongly urged to secure an international health insurance plan.
International health insurance allows you to get access to quality healthcare at your preferred medical facility across virtually all countries in the world, though some plans may exclude the United States. You will have the peace of mind in knowing that you can enjoy top-notch care should you encounter any mishap overseas.
This kind of international healthcare comes with a higher price tag and can be a substantial investment, which is why you should compare different policies carefully before making any purchasing decision.
Wondering how much does comprehensive health insurance costs? Pacific Prime Singapore can help. With over 20 years of experience and multiple offices across the world, we are an established insurance advisory specialized in international health insurance and employee benefits. Our team of experts are on hand to match you with the best plan that matches your needs. Contact us today for impartial advice, an obligation-free quote, and a plan comparison!
Anthony Chan is a content writer at Pacific Prime. He's responsible for writing, translating, and editing articles, guides, infographics, leaflets, as well as other resources for Pacific Prime and Kwiksure.

When he's not working, he's usually on the hunt for great restaurants, playing badminton, and writing screenplays.