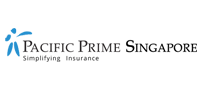 Top Three Men's Health Tips for Father's Day
Does your father also skip the medical check-ups and only go to the clinic if he becomes sick or injures himself? Not to mention that a majority of men, in general, will postpone seeking healthcare for a few days to see whether they feel any better. Even if they're already past 60 years old, they believe they're strong and healthy as in their thirties. Since father's day is approaching, and we are a health insurance brokerage, we want to share with you the top three men's health tips for father's day in 2020 that you can also turn into a nice gift – the gift of caring. 
1. Always get a routine health check-up
It's not uncommon knowledge, but the risks of avoiding preventive care can be real and serious. Did you know that: 
Men are 24% less likely than women to have visited a doctor within the past year, and are 22% more likely to have neglected their cholesterol tests

Men are 32% more likely than women to be

hospitalized

for long-term complications of diabetes

Men are 24% more likely than women to be hospitalized for pneumonia that could have been prevented by getting an immunization
To top it up, here are official statistics from the Ministry of Health (MOH), listing the top 3 leading causes of death in Singapore:
Collateral, lung, and liver cancer


When it comes to cancer, the earlier it is detected, the higher are the chances of survival of the patient. Some cancers, such as liver cancer, might not show symptoms until it's too late, therefore a regular check-up is recommended for all. 

Pneumonia


Pneumonia is a serious inflammation of the lungs, which is usually caused by an infection. Singapore, just as the rest of the world, is now undergoing a heavy

pandemic

situation, where young children and older adults, especially with some pre-existing conditions are more prone to develop severe pneumonia, that may even result in death. Now it's not the time to wait a few days to see if the symptoms go away. 

Coronary heart diseases


Coronary health diseases can generally lead to heart attacks or heart failure. To minimize the risks, one should maintain a healthy diet, exercise, but also regularly get a health check-up, including blood tests. 
Calendar of preventive examinations for men 50 + years old 
The type of examination that is necessary depends on the age of the man and his health. Here, we present a typical set of preventive examinations for men 50 years old, and older.
Colonoscopy (endoscopic examination of the large intestine) – every 5 years

Examination of the testicles by a doctor – once every 3 years

Testing the level of electrolytes and determining the concentration of androgens (male sex hormones) in the blood – once every three years

Hearing test – once every 2-3 years

Thyroid hormone test – once 1-2 years

Morphology, OB, blood glucose, lipogram, and general urine test – once a year

General medical examination, weight control, waist circumference measurement and abdominal ultrasound – once a year

Ophthalmologic examination (eye check, fundus examination, and measurement of intraocular pressure) – once a year

Per rectum prostate examination and PSA antigen determination – once a year

Densitometry (bone density) – once, after the age of 65, then according to the doctor's instructions

Dental examination – once every six months

Testicular self-examination – once a month
While we know it might be difficult to persuade some men to go to the doctor, sometimes money talk – or rather the argument of using already purchased benefits, such as health check-ups in a private health insurance policy – can do the trick. 
2. Keep weight under control 
The list of diseases and health risks associated with being overweight and obese is long, and include, among others:

Heart disease and stroke

High blood pressure

Diabetes

Cancer

Gallbladder disease and gallstones

Osteoarthritis

Gout

Breathing problems, such as sleep apnea (when a person stops breathing for a short time during sleep) and asthma
It's important to maintain a healthy weight at any age, but we know that the older we get, the harder it is to maintain a healthy weight or to lose weight. One of the reasons for that is that the older we get, the more muscle mass we tend to lose, replacing it with fat faster than we're younger. Besides that, men undergo changes in hormone levels as part of aging, starting to lose their testosterone levels already at the age of 40 years old. Add to it a more sedentary lifestyle, occasional soda drink, and work-related stress and the process of gaining weight starts. 
The recommended diet should be low in fat (less than 7% of calories should come from saturated fats), cholesterol, and salt. The healthy and balanced diet should be packed with fresh fruits and vegetables (two cups of fruit per day; three cups of vegetables per day for men up to age 50 and two and a half cups for men aged 51 and over), whole grains and fiber, which can help to improve your father's health, prevent heart disease, diabetes, and certain cancers.
3. Learn to manage stress
Men define themselves often by their careers, which can raise stress levels. Over time, stress can take a toll on men's emotional and physical health. Learning how to manage stress is crucial for your father's health, especially in Singapore, where a whopping 18% of all health costs are related to stress. 
Older men, in particular, can be more prone to work-related stress, as they may notice they're not as sharp and fast in doing their tasks as they used to be. Notice early warning signs of stress, such as irritability,  grinding the teeth or clenching their hands into fists, and help your father to find healthy ways to de-stress, for example by exercise, massage, or even meditation.
Pacific Prime: Your medical insurance advisor in Singapore
These were our top men's health tips for Father's Day for you to think about, and perhaps talk about with your father. If you would like to learn more about, for example, how does Singapore's healthcare system work, or the difference between public and private healthcare in the Lion City, our advisors here at Pacific Prime Singapore are ready to help. 
We specialize in international health insurance for expats, that includes plans such as:

Contact us for more information about plan prices, benefits, and comparisons.