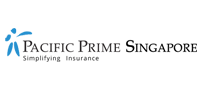 The latest updates on the COVID-19 situation in Singapore
Singapore's earlier waves of imported COVID-19 cases have now dwindled as a result of border closures, with most of the cases since April involving foreign migrant workers in dormitory clusters. While there are no more than 5 community cases each day, it's important to remain vigilant and take precautions.
Given how quickly the tides can turn, as we've seen in many countries, this Pacific Prime Singapore article provides you with the latest update on the situation as of the start of December 2020. It'll cover frequently asked questions on areas like the number of cases, travel and health advisory, coronavirus insurance, and available helplines.
1. How is the COVID-19 situation being handled in Singapore?
The Singapore government has been using its contact-tracing app TraceTogether to combat the spread of the virus. This app works via Bluetooth and has been installed by more than 2.3 million people since its launch in March.
Moreover, local doctors have been advised to give 5 days of sick leave to members of the public (including employees) with respiratory symptoms, such as fever, cough, sore throat, and runny nose, to prevent further community spread of the virus.
Here are some key figures as of December 8:
Total cases: 58,256
Total recovered: 58,176
Total deaths: 29
Total swabs done: 4,834,370
Total unique persons swabbed: 1,247,202
2. Are the city-state's borders still closed?
Technically speaking, the Singaporean border is still closed for the majority of short-term visitors, although there are some exceptions under the SafeTravel program. The city-state is in ongoing discussions with various countries and regions on developing bilateral arrangements for safe travel.
Inbound travel
Since March 21, all incoming travelers, including Singapore citizens, Permanent Residents (PRs), and long-term pass holders, have been required to serve a 14-day Stay-Home Notice (SHN) at dedicated SHN facilities.
However, from July 19, incoming travelers who remained in Australia (except in the state of Victoria), Brunei Darussalam, Mainland China, New Zealand, and Vietnam in the last 14 days before their entry will no longer have to serve their SHN at SHN facilities.
The government announced in December that all travelers from the aforementioned countries are allowed entry if they take a COVID-19 swab test upon arrival in lieu of a SHN. While waiting for the test results, they must self-isolate. This is seen as a way to slowly reopen Singapore's borders while minimizing risks to public health. Travelers are encouraged to register and pre-pay for their COVID-19 swab test before departing to Singapore.
Singapore citizens, PRs, and work pass holders arriving from Hong Kong, Taiwan, and Macao, are subjected to a 7-day SHN at their own accommodation in addition to the swab test. Short-term visitors will need an extra valid approval letter to be allowed entry, on the other hand.
Travelers from Fiji, the Republic of Korea, Sri Lanka, and Thailand must follow a 14-day SHN with a mandatory swab test at SHN dedicated facilities (SDF) or at their own accommodation. Moreover, a negative COVID-19 swab test is required at their place of departure. Again, short-term visitors will need an additional approval letter to be allowed entry into Singapore.
All other countries including Japan, Finland, Turkey, and Malaysia have the same requirements as Fiji, the Republic of Korea, etc. However, travelers arriving from these countries must serve their 14-day SHN at SDF.
What incoming travelers must do:
All incoming travelers, including Singapore citizens, PRs, and long-term pass holders, must submit a health declaration up to 3 days before arrival. This can be done via the SG Arrival Card (SGAC) E-Service.
The form asks for information regarding health and recent travel, along with personal and contact details. It has to be re-submitted if health conditions or travel history changes before arrival.
Outbound travel
Currently, there are no mandatory health requirements from the government for travelers departing from Singapore. However, Singapore citizens, PRs, and long-term pass holders who left the city-state on or after March 27 can assess government subsidies and insurance coverage for treatment if they're infected with COVID-19. This is one of the Ministry of Health's steps to progressively reopen the country's borders.
On top of that, work-pass holders or their dependents who leave Singapore after March 27 will also be deprioritized for entry approval and could see significant delays before they are allowed to return to Singapore if they persist on traveling abroad and return infected.
Certain countries or regions require a Pre-Departure Test before your departure from Singapore. Get yours done at these appointed clinics in Singapore.
3. What are the health and safety advice in the city-state?
The public are urged to be socially responsible, adopt good hygiene, and comply with social distancing measures. The Ministry of Health also has other COVID-19 health advisories to follow. Precautionary measures are to:
Avoid close contact with people who are unwell or showing symptoms of illness.
Observe good personal hygiene.
Practice frequent hand washing with soap (e.g. before handling food or eating, after going to the toilet, or when hands are dirtied by respiratory secretions after coughing or sneezing).
Wear a mask or face shield if you need to leave your house.
Cover your mouth with tissue paper when coughing or sneezing, and immediately dispose of the soiled tissue paper.
Seek medical attention promptly if you are feeling unwell.
Work-related health and safety advice
As the Singapore government will progressively open up the economy, some sectors will open up earlier than others. The government will also work with companies on social distancing measures. In addition to this, companies are expected to implement:
Safe rest areas.
COVID-19 track and trace systems.
Testing of higher-risk groups.
Improved cleanliness and hygiene standards, especially high touch areas.
Business continuity measures.
Rules to discourage workers in different shifts and work sites from mixing and interacting outside work.
The SafeEntry digital check-in system is also being introduced to log employees' and visitors' entry into businesses. Developed by the Government Technology Agency, SafeEntry requires visitors to scan their ID cards to record arrival and departure times, reducing the effort needed by businesses to track visitor movements and ease crowds at entry points.
4. Who pays for COVID-19-related tests, checkups, and treatment?
The Singapore government will pay for the COVID-19 testing fees and hospital bills in full for Singapore residents and long-term pass holders. However, voluntary testing of COVID-19, as well as the testing imposed by authorities for travel, will be borne by the individual.
In addition to this, Singapore citizens are also eligible for subsidized visits for SGD $10 at General Practitioner (GP) clinics which are under the Public Health Preparedness Clinics (PHPC) panel as gazetted by the Singapore Government, if they exhibit COVID-19 symptoms.
It is important to note that private hospitals in Singapore are not equipped to deal with pandemics such as COVID-19. The Singapore government is restricting COVID-19 treatment mainly at specialized public hospital facilities, including:
Tan Tock Seng Hospital.
National Centre of Infectious Diseases.
Singapore General Hospital.
KK Women's and Children's Hospital.
Coronavirus insurance
Most of the private medical insurance plans in Singapore have confirmed their coverage for the treatment of COVID-19 patients up to the policy benefit levels with no adjustments to terms and benefits. A few insurers that had previously enforced their exclusion for pandemics are now adjusting and granting extensions of coverage.
AXA is now offering a travel plan with SmartTraveller Coverage. This insurance covers COVID-19, so travelers can travel worry-free from Singapore. However, keep in mind that it does not extend to AXA's Corporate Travel policy. Also, all travels against travel advisories will not be covered.
5. Where to go for help and support
Mental health is often overlooked during the pandemic, but it is an important area that deserves attention. There are several community helplines for those struggling during this difficult period. If you need to speak to someone, you can reach out to the following:
National CARE Hotline: 1800-202-6868.
Institute of Mental Health's Helpline: 6389-2222.
PAVE Integrated Services for Individual and Family Protection: 6555-0390.
In addition to this, you can also check out the Pacific Prime Singapore blog, which has a wealth of resources regarding the latest COVID-19 news in Singapore, COVID-19 and health insurance coverage, tips for expats to combat COVID-19, and more.
As a global health insurance broker, with over 20 years of experience, we are specialists in expat health insurance in Singapore. Whether you prefer a local or international health insurance plan, you'll be able to compare health insurance plans using our handy online tool.
What's more, if you'd like to speak to an advisor, you can also get in touch. Our expert and friendly advisors can give you unbiased and personalized insurance consultation depending on your unique situation.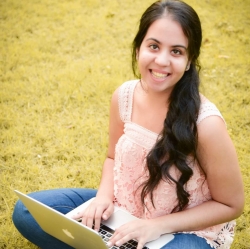 Suphanida aims to demystify the world of insurance by creating informative and engaging content. As a wordsmith, she spends the majority of her day writing and editing website content, blog posts, in-depth guides, and more.

Outside of work, Suphanida enjoys traveling to new places and immersing herself in different cultures.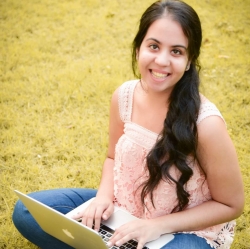 Latest posts by Suphanida (see all)