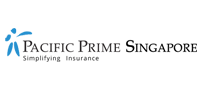 The complete guide to renting in Singapore
If you're looking to rent in Singapore, you certainly won't be disappointed. Whether you're aiming for a city center flat or a house in a residential area, there are a number of options to choose from in the city-state so you're bound to find something that suits your budget and lifestyle. But like all things in the Lion City, renting a place is not cheap either. In this Pacific Prime Singapore article, we'll walk you through everything you need to know in order to rent like a pro.  
Step 1: Decide whether or not you'll use a housing agent 
A housing agent helps you source for places to rent and arranges for you to view them. As they usually have cars and can chauffeur you around, you'll also get to view a lot more places in a day. While you don't strictly need an agent, you should consider getting one if you're strapped for time and/or if you'd rather avoid the hassle of doing the legwork yourself. 
The catch is that you might have to pay agents' fees. One thing you should bear in mind is that agents can collect fees from either the landlord or the renter (usually half a month to a month's rent). Sometimes it's worth going for an agent that collects fees from renters as they'll show you all available properties and not just those of the landlords they work with. 
Step 2: Do your own research on the local housing market 
Whether or not you're going with a housing agent, it's also worth doing your own research to make sure you don't get ripped off. Check out online portals like 99.co, PropertyGuru, SRX Property, and Singapore Expats Forums to get an idea of asking prices. That being said, you should be prepared to bargain down as most of the quotations on these sites are inflated. 
Areas that are popular with expats:
If you're wondering 'where to live in Singapore', you'll be pleasantly surprised at the options you have in this tiny nation. When deciding on an area, remember to consider your budget, the location of your workplace and/or your kids' school, transport links, and nearby amenities.
Another thing many expats consider when deciding on an area is Singapore demographics. It's only natural to want to be near other expat communities, in which case it's best to be in expat hotspots including Holland Village, Tiong Bahru, Woodlands, etc. 
Cost of renting properties:
Like most places in the world, Singapore rent prices can vary considerably. Here are a few different examples of rental costs in Singapore per month based on the size and location of the property to give you an idea:
1 bedroom apartment in the city center: SGD $2,000-SGD $4,000

1 bedroom apartment outside of the city center: SGD $1,200-SGD $2,700

3 bedroom apartment in the city center: SGD $4,000-SGD $8,000

3 bedroom apartment outside of the city center: SGD $2,400-SGD $5,000
As you may have gathered so far, there are many factors influencing rent prices. It's best to get your head around these so that you can be prepared to fork out more if any of the factors are non-negotiable: 
Location

: The closer you are to the city center, the higher your rent prices will be, as renters want to be closer to the action. 
Proximity to business and/or entertainment hubs within suburbs:

Similarly, the closer you are to business and/or entertainment hubs within a suburb, the higher your rent prices will be. 
Transport links

: The closer you are to an MRT station, the higher your rent prices will be, as the majority of renters don't own cars. 
Maturity of the estate

: The older and more established the area is, the higher your rent prices will be, as these are usually closer to the city, have better amenities, aren't a continual constriction site, and generally boast bigger units. 
Step 3: Viewing properties and making an offer
When you finally view a house that feels right, it's time to negotiate with the landlord. Once you've agreed on a rental amount, make an offer via email or text and get the landlord to respond to have a written record of it. But nothing is locked down until you sign a Letter of Intent, which indicates that the landlord agrees not to continue searching for tenants. 
It's also a good idea to negotiate any terms and conditions in your tenancy agreement at this stage. For example, you might want to make sure whether you're allowed to have visitors and/or use the common areas, as well as whether utilities/internet are included in your rent and whether you're responsible for any repairs.
Upon signing the Letter of Intent, it's likely that you'll need to pay a good faith deposit of one month's rent for one-year leases or two month's rent for two-year leases. This will go into your security deposit, which will be refunded to you when your lease lapses. However, the landlord may retain some or all of it for repair in the event that you've caused damage to the property. 
Step 4: Signing the tenancy agreement 
The final step is signing the tenancy agreement. Once you've done that, congratulations! You are now officially renting the place. But before you sign the agreement, be sure to read it thoroughly and negotiate any sticking points. If you didn't pay the security deposit when you signed the Letter of Intent, you'll be required to do so when you sign the tenancy agreement. 
It goes without saying that you'll need to pay your rent on time every month. This helps you avoid any late fees stipulated in your tenancy agreement and increase the likelihood of your contract being renewed. Most landlords in Singapore prefer payment by bank transfer, so if you'd prefer to pay any other way, make sure you bring this up with the landlord ahead of time. 
Get in touch with Pacific Prime Singapore today!
It goes without saying that renting and living in Singapore (including accessing medical care) is expensive. So much so that it pays to secure insurance to safeguard yourself against unexpected expenses. Whether it's expat health insurance, home insurance, or any other type of insurance in the Lion City, Pacific Prime Singapore is your go-to brokerage. We have over 20 years of experience and a team of professional, unbiased insurance advisors on hand. 
Contact us today to learn more and get started!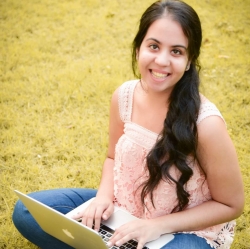 Latest posts by Suphanida
(see all)