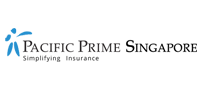 Introducing the Global Employee Benefits Trends Report 2022
Pacific Prime's most awaited report of the year is here! The Global Employee Benefits Trends Report 2022 analyzes the world's top benefits trends. The report helps HR managers and industry leaders catch up with the latest employee trends to attract and retain employees in 2022. Gone are the days when employees were tracked using fingerprint scanners and time stamps; it's all about new HR tech and sophisticated ways to track and predict your employees' movements. The report covers the top 5 benefits trends and features in-depth analysis, case studies, and useful tips.
This Pacific Prime Singapore article will briefly review the 5 key trends covered in the report. However, we highly recommend downloading a FREE copy to get a 360-degree perspective on each trend.
Top 5 global employee benefits trends 2022
From 'green' benefits to Gen Z taking over workspaces and holistic employee benefits, the report delves into benefits trends that have been taking over workspaces since the COVID-19 pandemic. Here are the 5 key benefits trends:
1. Return to office perks
Most countries worldwide are opening up, and workspaces invite employees back to offices. While this may seem like a step forward from the pandemic, working from home has offered many employees a sense of work-life balance, and remote working has become more popular among younger employees. So, HR managers and industry leaders have to offer many more incentives and benefits to bring back employees from their comfort of remote working.
Read more about how a British company incentivized benefits for employees to return to the office full-time. And helpful tips that could help your organization facilitate a hassle-free return to office scheme in the report.
2. HR tech gets more sophisticated
The range of software and hardware used by HR to automate several activities, such as employee payroll, hiring, benefits, management, and more, is referred to as HR tech. HR teams in 2022 are using AI and the latest algorithms to accurately predict, anticipate and decide what is happening with the employees.
The report covers various other factors that motivate employers to implement employee monitoring and employees' reactions to it.
3. The all-new holistic wellness
The COVID-19 pandemic has been tough on many people worldwide, especially in terms of mental health. Many companies are looking at workplace wellness from a wider perspective instead of focusing only on mental health. A holistic approach to wellness involves emotional, social, and economic health.
Interested to learn more about holistic wellness for your employees? Then download the report right now!
4. Gen Z is set to transform the workplace
If you are an HR manager or an industry leader, buckle up for a new generation to take over offices. Gen Z (people born between 1995-2012) will be the most populous generation to attract and retain in 2022 and beyond. So, companies and managers have to start making changes to the current systems and introduce benefits that attract Gen Z, such as 'green' benefits, paid volunteering days, etc.
5. The rise of fairness and equality
Employees are not okay with employers turning a bling eye to boiling workspace issues such as the lack of diversity and the growing gender wage gap. In this report, we take a closer look at these pressing issues and answer various questions such as:
Why are fairness and equality important in a workspace?
What are the different layers of fairness and equality?
How can you improve diversity, equality and inclusion initiatives in workspaces?
And more.
Secure comprehensive health insurance with Pacific Prime Singapore
Whether you are looking for individual or family health insurance, Pacific Prime can help you with all your insurance requirements. With over 20 years of experience in the insurance industry and a robust global presence, our insurance experts will find a plan that meets your budget and requirements.
For unbiased advice or a FREE quote, get in touch with Pacific Prime Singapore!
Latest posts by Lakshmi Chirumamilla
(see all)