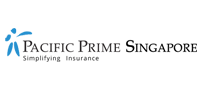 Complete guide to getting a driver's license in Singapore – private vs. school driving lessons costs in 2022 and tips
Congratulations! You have decided to take control of the car and drive all by yourself in Singapore. With a few driving lessons and tests, you will be able to get yourself a driver's license and cruise along the streets of the Lion City.
The process of getting a driving license in Singapore involves a lot of steps, but hey! These precautions keep the roads safe, right? In this Pacific Prime Singapore article, we will go over a step-by-step process of how to get a driver's license in Singapore.
Step 1: The Driving Theory Test
Theory always comes before practical exams. That being said, you will need to register and study for the Basic Theory Test (BTT). The driving test examines your road rules and signs knowledge even before you start your driving lessons. Lucky for you, there are a few good resources such as the Basic Theory Test book and the Highway Code that can get you up to speed with all the road rules.
Keep in mind that this is a lot of information to remember, so, take your time in studying and memorizing all the different road signs and rules.
Once you feel confident about passing the test, go ahead and register for the BTT. The test costs SGD $6.50. Note that there will be a registration fee and the cost varies from one center to another.
There are three driving test centers across Singapore where you can take the test:
Step 2: The Provisional Driving License
The next step in the process of getting a driver's license in Singapore is to apply for a Provisional Driving License (PDL). This PDL lets you get behind the wheel in Singapore along with your instructor before you get your driver's license.
Here's what you need to do to get a PDL:
Present your NRIC along with your BTT pass certificate/result at a Traffic Police Center.
Pay SGD $25 for the license.
Step 3: The Learning
Now that you are aware of all the rules and you have a PDL – you are officially allowed to take control of the wheels under your driving instructor's supervision. Speaking of driving instructors, you have two options for taking your driving classes in Singapore – a driving school or a private driving instructor.
How do you choose between a driving school or a private instructor in Singapore? Let's compare both of them to see which one fits better for your requirement.
| | |
| --- | --- |
| Driving School | Private Instructor  |
| SGD $2078 – SGD $2602* | SGD $1327 – SGD $1642* |
| 20-25 lessons | 1-20 lessons + 5 lessons on the circuit |
| Fixed syllabus & minimum class requirement before the test | Flexible syllabus, schedules, and training period |
*The average costs of driving school and private instructor include various costs such as practical driving lessons, practical test car rental, registration fee, enrollment fee, etc. 
Driving schools in Singapore will cost you more compared to a private instructor. However, driving schools are established institutions whereas a good private instructor is hard to find. So, weigh your pros and cons thoroughly before taking your pick.
Step 4: The Final Theory Test
Yes, you read that right. You will have yet another theory test to take. You will be tested to see if you are fit to drive in Singapore and progress to the next steps in the process.
The registration process and cost for the Final Theory Test (FTT) are the same as the BTT. So, prepare yourself for one last theory test before you progress to the practical driving test.
Note that you have two years to complete your practical driving test from the date on which your PDL was approved.
Step 5: The Simulator Lesson
We are getting to the end, just one more step before the final practical driving test. You are required to complete three compulsory modules of the simulator course.
Once you are done with at least five practical driving lessons, you can enroll in the simulator lessons at any one of the driving schools.
Step 6: The Practical Driving Test
Finally, we arrive at the most important step of getting a driver's license in Singapore – the Practical Driving Test (PDT). Your private instructor or driving school will inform you when you are ready to take the test. The test will cost you SGD $33.
Your PDT will happen in two parts and a Traffic Police appointed examiner will administer your driving test. The first part of the driving test is conducted in a circuit and the second part of the test will be on the public roads. The examinations are strict – a big mistake on the road may lead to a negative result immediately, whereas minor mistakes will be counted as penalty points.
So, practice as much as you can before you take the practical driving test. If you don't clear the driving test the first time, you have an option to take two additional compulsory driving lessons and re-take the PDT at a later date.
Also, remember to secure insurance for yourself and your car, so you will be prepared for any unfortunate accidents on the road. If you have any questions about individual medical insurance or car insurance, contact a Pacific Prime Singapore expert today!
About Pacific Prime Singapore
With 20 years of experience in the insurance industry and a strong global presence, Pacific Prime Singapore is a one-stop-shop for all your insurance needs.
Whether you are looking for expat medical insurance or car insurance, our team of experts will be able to help you find an insurance plan that will meet all of your requirements. Get in touch with us to know more about your insurance options in Singapore.
Latest posts by Lakshmi Chirumamilla
(see all)