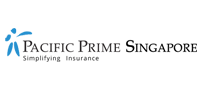 The lowdown on outpatient insurance in Singapore
In the Lion City, one of the top concerns among old and young, Singaporean citizens, residents, and expatriates alike, is healthcare. Consistently ranked among one of the top countries globally for its healthcare infrastructure, patients in Singapore are spoilt for choice when it comes to selecting first-class medical facilities. Healthcare costs, on the other hand, are increasing. Securing health coverage that features both inpatient and outpatient insurance benefits is therefore essential.
Those hunting for insurance will quickly realize that there are countless health insurance options on the market. Learning the key features of plans can definitely help, as you can approach the buying process with more confidence. To that end, this week's article gives you the lowdown on one of the most coveted health coverage benefits: outpatient insurance.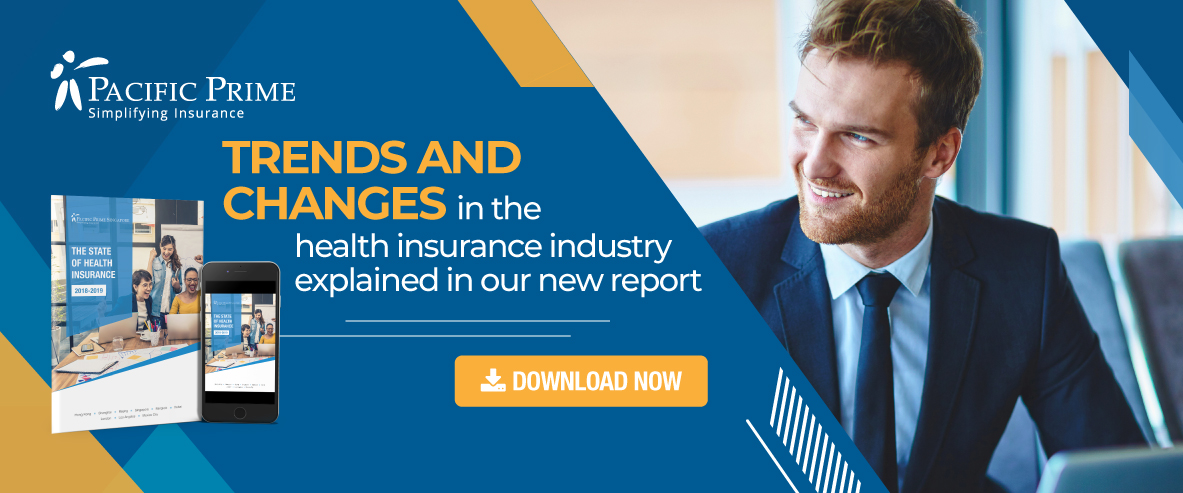 What is outpatient insurance?
Outpatient insurance is designed to cover outpatient care. This is when someone receives treatment without actually being admitted to hospital. Compare this to inpatient care, which is care received when you are admitted to hospital. When it comes to inpatient vs outpatient use, the majority of people are higher users of outpatient treatments through GPs and specialists.
When searching for health insurance in Singapore, one of the first questions that a broker or insurer will ask you is whether you're looking for a basic inpatient-only plan, or a plan that includes both inpatient and outpatient insurance cover.
Because of the makeup of health insurance plans in virtually every country in the world, policies that cover outpatient care will also include inpatient coverage. Inpatient + outpatient policies tend to have higher premiums than inpatient-only plans, simply because they cover a wider range of benefits.
Why is outpatient insurance important?
A robust health insurance plan that includes outpatient insurance benefits is especially necessary for expats, many of whom are denied access to subsidized healthcare in Singapore.
Inpatient insurance benefits are also popular among local Singaporeans, especially those who prefer to frequent private facilities. While permanent citizens and residents are afforded mandatory Medishield Life coverage, such plans offer limited outpatient benefits. In fact, Medishield Life only covers a small number of costly outpatient treatments, such as chemotherapy, radiotherapy, and kidney dialysis.
With inpatient treatment being more expensive, it might seem like having inpatient-only coverage can be adequate. Considering that an appendectomy in a private ward can cost about SGD $20,790, inpatient coverage is of course essential in defraying bank-breakingly expensive hospitalization expenses.
However, outpatient costs can still stack up, especially if you visit private doctors often, or are supporting a growing family with children. For example, private patients can expect to pay about SGD $146 for an initial consultation with a Senior Consultant, with subsequent consultations being charged at SGD $107.
What does outpatient insurance cover?
Plans come with a variety of different levels and benefits for inpatient and outpatient care, so being clear about what's covered and not covered is important. Check the outpatient schedule to ensure that you and/or your family are covered for treatments you might expect you'll need.
Typically speaking, most outpatient insurance benefits will include the following items:
GP and clinic visits
Specialist visits
Prescription medications
Diagnostic tests (e.g. X-rays)
Scheduled health check-ups
Vaccinations
Most other types of care where you are not admitted to the hospital
Outpatient insurance plans in Singapore can also feature benefits for chiropractic care and alternative treatment like Traditional Chinese Medicine (TCM), etc.
General exclusions
Please also bear in mind here that there are still general exclusions and limitations to outpatient benefits, which will vary depending on the insurer. The most common exclusions to watch out for include:
Self-inflicted injuries or illness caused by hazardous use of alcohol/drugs, or participation in criminal acts
Cosmetic treatment (e.g. botox)
Pregnancy and childbirth
Dental treatments
Looking for extra health insurance protection?
If you're looking to cover your pre-existing conditions, and/or dental, maternity, and vision treatment, there are more comprehensive health insurance options available.
In most cases, providers of international health insurance plans offer the option of covering pre-existing/chronic conditions, provided that you pay an additional premium, or agree to a waiting period on that particular benefit.
Many plans also offer the option to include add-on benefits like maternity and dental insurance. Limitations will usually apply, though. For example, maternity insurance typically features 10-12 month waiting periods, meaning those planning on starting a new family must obtain pregnancy coverage before the child is conceived in order to access maternity benefits.
To learn more about your health insurance options, feel free to drop us a call today.  As Singapore's leading expat health insurance provider, our team of experts are committed to supporting clients through every step of their insurance journey. Not only do we compare health insurance plans to find the best one for your needs and budget, but we also have in-house claims, administration, and renewals teams who provide unrivaled support throughout our clients' entire policy lifetime.