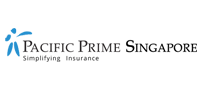 Introducing Pacific Prime's Guide for Australian expats in Singapore
Moving from one country to another for work or with your partner can be overwhelming and stressful. From finding a house to navigating the health industry landscape, you will have to deal with many procedural formalities. But hey! On the bright side, you are moving to Singapore, a country that is packed with delicious food, excellent schools, adventure parks, and more. Did you know that Singapore was ranked second globally for talent? It is the only Asian state to make the European-dominated top 20 in the list.
To make moving to Singapore from Australia more straightforward, Pacific Prime has put together an interactive guide with everything you need to know. The guide covers extensive information about visa requirements, living conditions, family needs, schools, health insurance, community, and more. This Pacific Prime Singapore article offers a gist of what's in the guide so, make sure to download your free guide.
FREE guide for Australians moving to Singapore:
https://www.pacificprime.sg/health-guides/ultimate-guide-for-australian-expats-in-singapore/
Visa requirements for Australians moving to Singapore
If you are an Australian citizen, you don't need a visa to visit Singapore. However, you are required to apply for the right visa if you are going to work, study, or live in the country. Based on your requirements, you will have to apply for an Employment Visa, S Pass, Dependent Visa, etc. And in order for you to apply for permanent residence, you must have held a work or Employee Pass for at least six months.

Living in Singapore as an Australian
It's essential for an Australian moving to Singapore to find a nice place to live. From a family-friendly environment to the city center, there are a lot of places to choose from. Refer to the ultimate guide for Australian expats in Singapore by Pacific Prime Singapore to learn more about living options in the Lion City.
Australian family moving to Singapore
If you are planning to move to Singapore along with your family, it's a great idea! Many other expats have done the same and watched their families settle into their new lives seamlessly. You will be glad to know that there are lots of other expat families around, as well as organizations, activities, and more that will make you settle in effortlessly.
You'll also be happy to hear that Singapore has excellent educational institutions and many expat international schools. And in most international schools the curriculum is taught in English.
Healthcare for Australians in Singapore
Singapore has one of the best healthcare systems in the world. Did you know that standard care at public hospitals is heavily subsidized and even free for Singaporeans at a basic level? However, for an Australian expat living in Singapore, affordable healthcare is not an option. Temporary residents tend to fill the gaps with comprehensive international health insurance plans to access the city-state's excellent healthcare without paying expensive out-of-pocket hospital bills.
Health insurance in Singapore
In order to deal with the high cost of healthcare in Singapore, its best to secure private medical insurance. Expat insurance for Australians living abroad helps give you peace of mind knowing that your health and medical expenses are covered. Learn more about international health insurance in Singapore in our exclusive guide for Australian expats or even better, give our insurance experts at Pacific Prime Singapore a call.
About Pacific Prime
Learning about health insurance in a new country can be both challenging and overwhelming, especially if you are familiar with the jargon. But insurance brokerages like Pacific Prime Singapore can help choose the right plan from a long list of trusted insurers for you. Pacific Prime Singapore maintains a robust global presence and has helped thousands of expats across the world secure comprehensive health insurance.
So, check out what Pacific Prime Singapore has to offer you, here.
Latest posts by Lakshmi Chirumamilla
(see all)