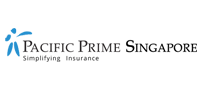 A complete guide to driving into Malaysia from Singapore, including road safety and driving etiquette
With borders between Singapore and Malaysia open since early 2022, many citizens from both countries look forward to reuniting with their loved ones. Given that the holiday season is around the corner, you may be planning to make a road trip from Singapore to Malaysia. However, for traveling to Malaysia from Singapore by car, you need to be aware of the rules and regulations.
In this Pacific Prime Singapore article, we will answer frequently asked questions about the Singapore to Malaysia road trip, such as:
How to drive to Malaysia from Singapore?
How to apply Vehicle Entry Permit (VEP) for a Singapore car to Malaysia?
How do you stay safe and secure on your road journey from Singapore to Malaysia?
And more.
Driving to Malaysia
Fully vaccinated persons and children below 12 years who are not fully vaccinated traveling to Malaysia do not need to do a COVID-19 RT-PCR test or quarantine. Travelers can download and activate the MySejahtera application before or after arrival to Malaysia to indicate their COVID-19 risk status while staying in Malaysia. The COVID-19 risk status in MySejahtera may be checked upon entering the premises.
About half a million travelers entered Malaysia from Singapore by road from 30th April – 3rd May 2022. It's a trip that most Singaporeans hope to take in their lifetime.
Essential documents you need to carry with you
When traveling to Malaysia from Singapore by road, make sure to always carry the following documents with you, as they are mandatory:
Passport
Your passport must be valid for more than 6 months in order for you to enter Malaysia. And your passport will be stamped both at the entry and exit immigration.
Driving license
You need to hold a valid driving license to be able to drive in both Singapore and Malaysia. Your National Driver's License is accepted in Malaysia. An International Driving Permit is not required for Singaporean license holders to travel to Malaysia by road.
SG Arrival Card (SGAC)
Before returning to the Lion City, you need to complete your SGAC, declaring your travel and health details.
VEP
Motor vehicles registered in Singapore need a VEP. It is mandatory to enter Malaysia via land border crossing. Now, if you are wondering how to secure a VEP for your vehicle, you need to register online via the VEP-JPJ portal and update your personal and vehicle details.
Once you have registered online, you will get the confirmation of successful registration, and then you will have to take the car to one of the following four official centers to get your tag installed:
Gelang Patah Southbound rest stop
Plaza Angsana Open Carpark
Pandan rest stop
Lima Kedai Toll Plaza
Before you go to the center, make sure to carry your VEP confirmation slip, VEP-RFID tag appointment, photocopy of your passport and insurance, and registration documents of your car.
Touch 'n Go (TNG) card
When you are driving to Malaysia from Singapore, you will come across many tolls, and a TNG card will come in handy to take care of your toll payments. Note that the Ez Link x TNG – a dual currency smart card can be used in both countries for contactless payments at toll gates. In Malaysia, you can use your TNG cards for
Highway tolls
Checkpoint tolls
Parking
Buses
Retail and dining
Where can you find and top-up Ez Link x TNG cards?
You can find these cards at select 7-11 stores across Singapore. You could top up the card at one of the stores or via the Touch 'n Go e-wallet app.
What is driving like in Malaysia for a Singaporean?
The roads and road cultures may differ in Malaysia compared to the Lion City. So, it's better for you to mentally prepare yourself for possible traffic jams, occasional logjams, and long wait times at bottlenecks around the capital of Kuala Lumpur. But you will be glad to know that the driving rules mostly overlap in both countries, including no phones while driving, headlights to be on from 7 pm – 7 am and more.
How to stay safe and secure on your road trip from Singapore to Malaysia?
Here are some safety tips that can come in handy during your road trip:
Check your headlights.
The tires are in good condition and not worn out.
The windscreen wipers are functioning properly.
The brakes and other internal accessories are working.
Remember to lock your car every time you step away.
Do not keep any valuables in the car, including passports and electronics.
Park your car in validates and secures parking spots overnight.
Pick well-lit and often traveled roads, especially during the night.
The Emergency Response Service number in Malaysia is 999.
Secure car insurance and health insurance
Whether driving in your car or renting a car, car insurance will give you peace of mind in case of an unforeseen event. And in case you fall sick on your road trip and need to consult a doctor, comprehensive travel insurance can take care of your hospital bills in Malaysia.
Related articles:
About Pacific Prime Singapore
With over 20 years of experience in the insurance industry, Pacific Prime Singapore can help you find the right insurance plan that meets both your requirements and budget. From individual health insurance to short-term and travel insurance, insurance experts at Pacific Prime have helped thousands of expats across the world choose the right insurance plan from a choice of the world's best insurers.
So, get in touch with Pacific Prime Singapore today for a FREE quote or a piece of unbiased advice!
Latest posts by Lakshmi Chirumamilla
(see all)