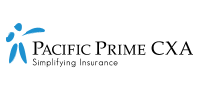 Your guide to finding maid insurance in Singapore
Do you plan on hiring a maid in Singapore? If so, you'll need to secure a maid insurance plan for her as per the Ministry of Manpower (MOM) requirements. But did you know that you can go beyond this standard, basic maid insurance by getting a top-up health insurance plan? Particularly now, during the COVID-19 pandemic, this is a prudent move. Not sure what we're talking about? No problem, read this Pacific Prime Singapore article to learn more!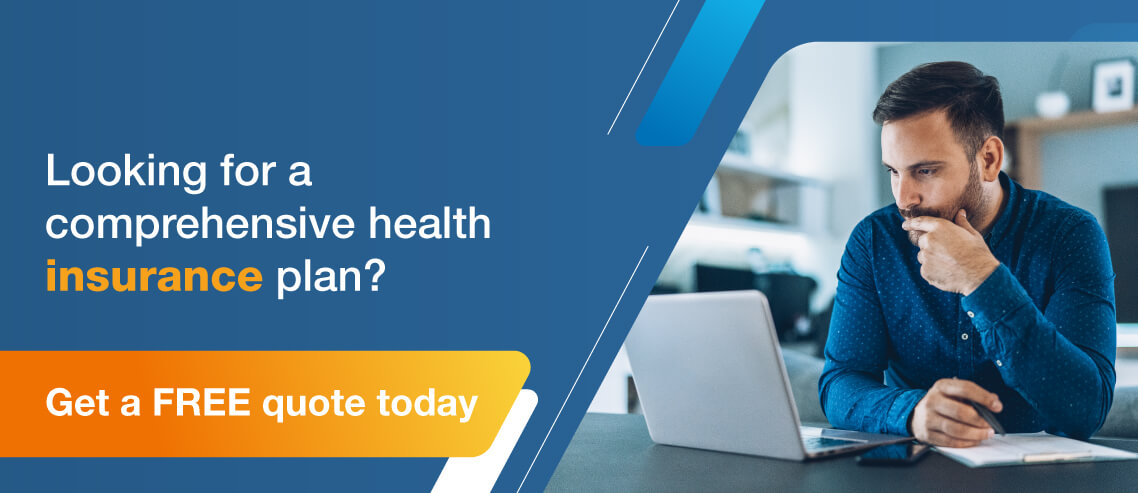 What is maid insurance in Singapore?
Maid insurance in Singapore is designed to protect you from unexpected expenses related to your maid's work and non-work-related accidents. In the rare and unfortunate event that your maid suffers from a permanent disability or passes away as a result of her work, a lump sum amount will also be paid out to your maid's beneficiary.
Ministry of Manpower (MOM) requirements
As per MOM's requirements, you must buy maid insurance, which offers the following coverage:
SGD $60,000 per year for personal accident coverage
SGD $15,000 per year for hospitalization coverage, covering inpatient care, day surgery expenses, and other medical expenses sustained by the maid's accident.
In addition to this, if your maid is not a Malaysian citizen, you must also buy a SGD $5,000 security bond at any bank or insurance company.
Security bonds
A security bond is a binding pledge you make to pay the government if either you or your maid breaks the law or work permit conditions, including:
Your delay in paying your maid's salary
Your failure to send your maid home when her work permit has expired or been revoked/cancelled
Your maid going missing without your prior knowledge or awareness
Singapore's enhanced medical insurance coverage plans to better protect employers
MOM is enhancing the coverage of the mandatory medical insurance (MI) for Work Permit (including Migrant Domestic Workers) and S Pass holders to better protect employers from having to bear large unexpected medical bills incurred by migrant workers. The new requirements will come into effect by the end of 2022 and applies to all new Work Permit, S pass applications, and renewals. 
What does the new enhanced MI coverage offer? 
Introduction of a co-payment element for employers and insurers for amounts above SGD $15,000, up to an annual claim limit of at least SGD $60,000. 

Standardization of allowable exclusion clauses. This new clause offers better clarity to both employers and workers regarding their coverage and the different types of claims they are eligible for.

Introduction of age-differentiated premiums. Insurers selling MI products will have to offer different premiums for those aged 50 years or below, and those above 50 years old. This will help make premiums more affordable as most of Singapore's migrant workforce are aged under 50 years. 

Insurers are required to reimburse hospitals directly upon the admissibility of the claim. This means that employers will not need to pay for their workers' hospital bills upfront before seeking reimbursement from their insurers, freeing up cash flow for households, especially for those who may be cash-strapped.  
Mr. Alan Tan, Vice President of the International Relations Association of Small and Medium Enterprises, said that "The enhancements to Work Permit and S Pass Holders' medical insurance are an improvement to the primary healthcare ecosystem for foreign workers. It helps to ease the burden of exorbitant medical bills on employers. For the foreign workers, healthcare would be more accessible and affordable."
How much does maid insurance in Singapore cost? What do the plans cover and exclude?
The cost of maid insurance in Singapore depends on the duration of the policy: 14-month or 26-month. If you opt for a 14-month insurance term policy, you can expect to pay between SGD $180 – SGD $360. For a 26-month insurance term policy, it will be between SGD $230 and SGD $460. That being said the exact price will depend on the insurer, as well as what you choose to add or remove from the plan.
Coverage
Typically, maid insurance in Singapore will provide coverage for the following:
Emergency, surgical, or hospitalization expenses.
Repatriation costs in the event your maid is permanently disabled or if she dies.
Replacement expenses incurred by an agency for a replacement should your maid's contract be terminated due to death or permanent disability.
Wage compensation should your maid be hospitalized and is unable to perform work of any kind. Normally this is paid daily for a certain period and capped at a certain limit agreed.
Third-party liabilities caused by the maid, e.g. property damage.
Theft that is perpetrated by your maid, whether personal or from the family's property.
Exclusions
As you might have guessed from the aforementioned list, most of the maid insurance in Singapore excludes:
Outpatient care. This is any medical consultation and/or treatment that doesn't require overnight hospitalization.
Pre-existing health conditions. This is any medical condition the maid has before you secured the maid insurance plan.
Other conditions like:

Contraception
Cosmetic surgery
STD treatment
Alcohol or drug addiction
And more.
Why should you get top-up health insurance for your maid in Singapore?
A top-up health insurance plan is designed to supplement your maid's existing insurance coverage. As such, it affords your maid with superior coverage than what standard, basic maid insurance plans offer. You can find top-up health insurance plans in Singapore that provides outpatient coverage, pre-existing conditions coverage, as well as other benefits such as physiotherapy with specialists or alternative medicine – e.g. Traditional Chinese Medicine (TCM).
Given the fact that we're still in the middle of the COVID-19 pandemic, health scares are very real. If your maid gets infected with the novel coronavirus, you'll need to make sure her healthcare needs are covered – both for her sake and the sake of your household, due to the virus being highly contagious. As such, this adds to the appeal of top-up health insurance plans, and many of our clients have secured it for this reason.
Where to find maid insurance in Singapore?
It is very important for you to read the fine print of the insurance policy when looking to secure maid insurance in Singapore, so that you're crystal clear on what is and isn't covered. This ensures that there are no surprises later on if your maid needs healthcare, which could see you footing the hospital bill out of pocket.
With that said, here are the places you can find maid insurance in Singapore:
Maid agencies: They can help you hire a maid, as well as maid insurance.
Insurers: You can look at reviews of various insurers online and select the best one. Many insurer websites will also enable you to compare plans using quotation tools.
Agents/brokers: If you're new to insurance, agents/brokers can help. The former works for a single insurer, while the latter works with multiple insurers to offer the best plan.
Tips for securing maid insurance in Singapore
Now that you know where to find maid insurance, here are some tips to keep in mind:
Duration of the policy: How long will your maid stay? Based on this, you'll know how long the duration of the maid insurance should be.
Coverage benefits: Does your maid have pre-existing conditions? If so, you may need additional benefits that a top-up insurance plan offers.
Promotions and discounts: What promotions, discounts, and offers are there from insurers and agencies? Check them out to get the best deal.
Insurance fine print: Are you familiar with insurance jargon? Read the fine print of the policy to ensure you fully understand all the coverage and exclusions.
Speak to insurance experts from Pacific Prime Singapore today!
If you need advice or guidance on top-up health insurance plans, you've come to the right place. As a health insurance brokerage, Pacific Prime Singapore has over two decades of experience, and has a team of dedicated insurance experts who know first-hand what expats require for their maids in Singapore.
Contact us for unbiased advice or a plan comparison today.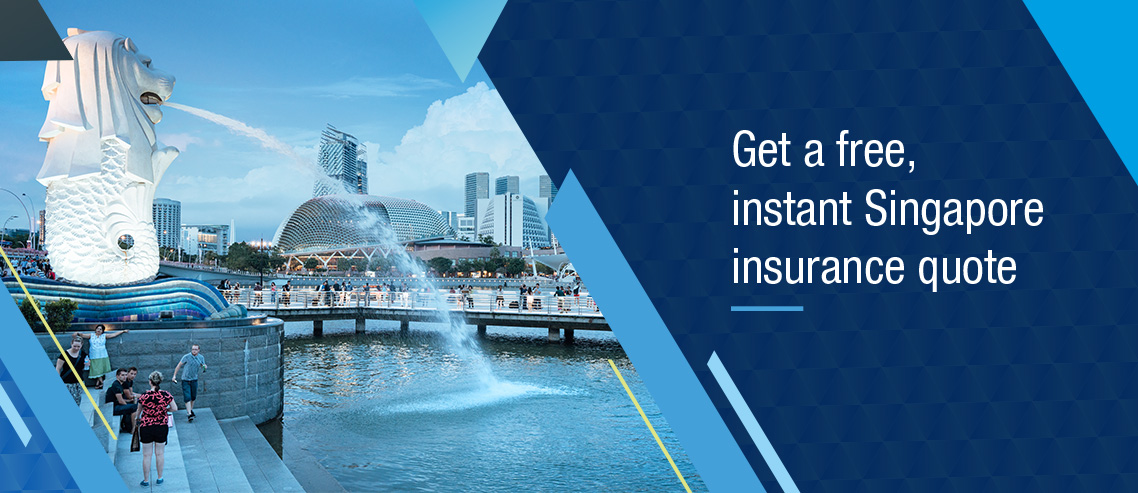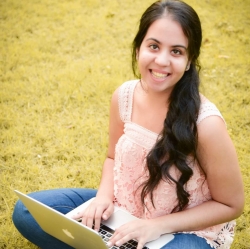 Latest posts by Suphanida Thakral
(see all)