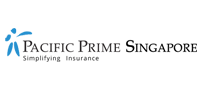 Update: the haze returns to Singapore in 2019
A blanket of haze has been roaming over Singapore in the past week as its residents scramble to prepare for yet another a smoggy weekend. Smokes traveling over from Indonesia, where fires were set to clear land for palm oil and pulp gloom over the city, resulting in the worst air quality the city-state has seen for the first time in three years. 
The haze softened at the beginning of the week but has since returned, alarming government officials and health experts alike. On Thursday morning (September 19, 2019), the air quality in Singapore has been labeled unhealthy. The Pollutant Standard Index (PSI) reading was 120, well within the "unhealthy" category. The day before, the PSI reading went up to as high as 140. The National Environment Agency (NEA) of Singapore stated that PSI over the weekend can continue to reach the mid-section of the unhealthy range if denser haze from Sumatra is blown down. 
In this Pacific Prime Singapore article, we will look into the health problems associated with the haze, and explore the most effective ways to cope with the incoming smoke storm.  
Impacts of the haze on your health
The NEA's PSI reading over the past week showed moderate to unhealthy levels of fine particulate matter (PM2.5), sulfur dioxide (SO9), nitrogen dioxide (NO2), and carbon monoxide (CO). Breathing in these harmful pollutants can lead to a wide array of health issues.
Irritation:

For healthy individuals, being exposed to the haze may cause temporary irritation to the nose, eyes, and throat. However, symptoms may be worse for people with smoke and dust allergies, the elderly, and younger children.

Heart diseases:

For those who are suffering from chronic heart diseases, haze particles may potentially trigger symptoms, such as shortness of breath and chest pain. In worst cases, prolonged exposure to the haze may even cause heart attacks.

Lung diseases:

Breathing in the harmful smog may also damage your lungs over time. If you suffer from lung diseases, it may also cause symptoms to worsen. A study conducted by the

Singaporean Ministry of Health

found that exposure to PM

10

and PM

2.5

particulates were associated with an increase in hospital admissions for respiratory diseases. 
How to best prepare for the haze
It may be impossible to completely avoid the haze if you are currently living in Singapore. Even so, there are plenty of things you can do to lower your exposure to these harmful pollutants and minimize the health risks associated with them. 
N95 Masks: N95 masks protect you from breathing in small particles that may be harmful to your body. The Singapore Health Ministry suggested that if you are required to be outdoors for several hours per day, wearing a proper N95 mask that properly fits your face may help reduce exposure to air pollutants.

Staying indoors:

Staying indoors with a good air purifier turned on is perhaps the safest way to cope with the haze. For those who are especially prone to heart or lung diseases, staying indoors and avoiding prolonged outdoor physical exertion over the upcoming weekend is strongly recommended by the NEA.

Drink plenty of fluids: Dry throats are the most common symptom of haze exposure. Drinking plenty of fluids throughout the day can help resolve these symptoms, as well as keep you well hydrated.

Seek medical attention:

If mild symptoms, such as nose and eye irritation or dry throats are worsening, it is advisable that you seek medical attention. Likewise, if you suffer from heart or lung diseases, it is important that you keep your medication close to you during the haze. If your symptoms worsen during the haze, you should visit a doctor as soon as possible.  
Getting your medical risks insured
For expats in Singapore, public healthcare is often not available, making it necessary to visit private hospitals. Unfortunately, the Lion City has one of the most expensive healthcare systems in the Asia Pacific region. For this reason, it is no surprise that in these smoggy times, the cost of healthcare in Singapore is ever-growing. 
For instance, the cost of care is projected to increase tenfold in the next 15 years to SGD $51,000 annually for those aged 65 and above. In 2018, Singapore's medical costs inflated by up to 10% – almost three times the rate of Singapore's economic growth and more than ten times the headline inflation rate.
To get these medical fees covered, you can contact a reputable insurance brokerage, such as Pacific Prime Singapore, to find the most suitable health insurance plan in Singapore for you. At Pacific Prime, we help clients negotiate the best rates, as well as offer free plan comparisons, professional advice, renewals, claims, and more – all at no additional cost vs buying directly from the insurer. You can visit our website for an obligation-free quote today. 
We have strong relationships with our insurers, allowing us to offer health insurance plans with international coverage for both individual, family and businesses at competitive rates.
For further information on getting the best health insurance in Singapore, you can contact our team today! 
Phuwit is a content writer who helps inform readers on insurance-related issues through writing articles, blogs, and more. Phuwit strives to produce quality content that makes insurance easier to understand for readers.

In his free time, Phuwit enjoys reading and playing badminton. He also loves a good cup of coffee.