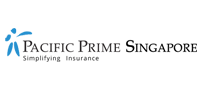 Singapore's dengue outbreak: A guide to the mosquito-borne illness
While dengue fever is common in tropical areas like Singapore, the city-state's recent surge in cases has been nothing short of alarming. According to a news update by CNN, the Lion City has already logged more than 11,000 cases in 2022, which is far beyond the 5,258 cases it had reported throughout 2022, and well before when the peak season usually begins on June 1st. But fret not as this Pacific Prime Singapore article gets you up to speed on the mosquito-borne illness to keep yourself safe. 
What is dengue fever?
Dengue fever is a mosquito-borne illness occurring in tropical and subtropical areas, including Southeast Asia, the western Pacific islands, Latin America, and Africa. It is transmitted by the bite of an Aedes mosquito – essentially, the mosquito becomes infected when it bites a person with the dengue virus in their blood and goes on to infect others by biting them. It cannot be spread directly from one person to another person. 
Mild dengue fever causes a high fever and flu-like symptoms. In contrast, the severe form of dengue (aka dengue hemorrhagic fever) can result in serious bleeding, sudden drop in blood pressure, and even death. If you develop a high fever (40°C) or any other below symptoms around 4 to 10 days after you've been bitten by a mosquito, you're urged to seek medical attention as chances are you have dengue fever:
Headache

Muscle, bone, or joint pain

Nausea

Vomiting

Pain behind the eyes

Swollen glands

Rash
Why are dengue outbreaks becoming more common?
Did you know that changes in the global climate mean that such dengue outbreaks are likely to become more common and widespread in the coming years?
As Ruklanthi de Alwis, a senior research fellow at the Duke-NUS Medical School and an expert in emerging infectious disease, says, the surge in dengue cases in Singapore has to do with a myriad of factors, including warm and wet weather, along with a new dominant virus strain. That being said, climate change is definitely not helping because it will expand the geographical areas where mosquitoes can thrive and the length of dengue transmission seasons. 
In Singapore, soaring temperatures are also becoming increasingly commonplace as the city-state is heating up twice as fast as the rest of the world. If carbon emissions continue to rise at the current pace, the maximum temperature could reach 37°C by the year 2100. Along with the island's high levels of humidity, this extreme heat could lead to potentially deadly situations and be life-threatening.
How can you protect yourself from dengue fever?
Beyond climate change and other factors at the macro level, you might be wondering how to protect yourself and your loved ones from dengue fever in the absence of a safe vaccination program. Whether you call Singapore (or any other tropical area where dengue is common) home or are visiting for a short time, here are some easy things you can do to prevent mosquito bites.
Eliminate mosquito breeding sites around the house:

As mosquitoes breed in stagnant water, make sure you get rid of stagnant water around the house including those like flower pots, pets' water bowls, etc. Likewise, avoid sitting near stagnant water outside the home.

Stay in a well-screened house and use mosquito nets:

Make sure you close the window properly and that any door screens don't have holes in them in order to prevent mosquitoes from entering the house. If you would like to have ventilation, you could consider using a mosquito net. 

Keep your house airy and well lit:

As mosquitos are also commonly found in dark and damp places, you should also make sure your home is airy, dry, and well lit. Open the curtains to allow plenty of natural light to shine through or turn on the lights in the room instead.

Wear clothes that cover your body:

While it may be tempting to wear shorts and short-sleeved tops in the heat, it's best to wear clothes that cover most of your body in order to prevent mosquito bites. For areas that are particularly infested by mosquitos, you should wear long-sleeve shirts and pants, as well as socks and covered shoes.

Use mosquito repellents:

Mosquito repellents are another effective way to prevent mosquitoes from biting you so consider putting it on – even during the daytime. If you also want to use sunscreen, you should also note that it's better to use mosquito repellant on top of sunscreen.
Looking for a health insurance plan? Get in touch with Pacific Prime Singapore today!
Whether you're looking for an individual or expat health insurance plan to cover dengue fever or any other tropical (and non-tropical) illnesses, Pacific Prime Singapore is at your service! As a global health insurance brokerage, with over 20 years of experience in the sector, we have 100% impartial and knowledgeable advisors on hand to help you find and compare options from the leading insurers. In addition, we also provide a number of value-added services that will help you throughout your insurance journey – from insurers' liaisons to claims submissions and more.
Contact us to get started today!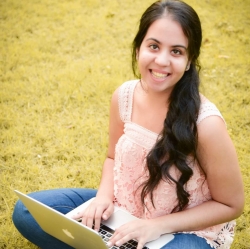 Latest posts by Suphanida
(see all)