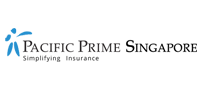 How employees can get the most from their company health insurance plan
Expats around the world that move for a job generally have a company health insurance plan waiting for them when they arrive for work, and Singapore is no different. The thing is, many people simply take their packet home from work, file it away, and don't really take the time to familiarize themselves with their insurance plan, the company behind it, or the various benefits that come with it. It turns out that the average person just isn't interested to delve into the details of their health insurance plan. They simply say themselves, "I have an insurance plan, so I'm sure I'll be well taken care if I fall ill or have an accident," but they may be missing out on all their plan has to offer. For this reason, Pacific Prime Singapore is providing this article to let people know how they can get the most value from their company-sponsored health insurance plan.
Join in when enrollment comes around
Company health insurance policies generally have rules about when you can change aspects of your plan. Of course, anyone can make this type of change at the time they join the plan, but otherwise many plans have an enrollment period that comes around once annually. During this time you are free to make amendments to your coverage if there are options available on the plan.
Besides this, your employer may change these plan options, or even choose a new company health insurance provider altogether. During this time of change, if you want to make sure you have the best options available to you, you should get involved in the process. Voice your concerns, give your honest critique of the plan you have had in the past year, and encourage others to do the same. In this way the people who are in control of renewing, changing and administrating your company's plan can have a better idea of employee expectations for it, and you are more likely to end up with a choice that works well for you.
Don't forget your dependents
Sure, you want to make sure you have the best healthcare possible available for your illnesses and injuries, but never neglect the fact that your insurance may take care of your spouse, children and possibly others as well, and their needs will most often differ from yours. Keep these in mind when choosing your options.
Also, be aware that, while your plan may cover your dependents, many health insurance plans will not provide coverage for them if they already have a plan that does. For example, if your spouse has health insurance through their employer, your insurance plan will likely not cover them.
Update your list of company health insurance needs
Has anything changed about the healthcare needs of you and your family over the past year? If so, you will want to keep these in mind and make sure they are addressed at enrollment time. How much did you spend on medical insurance out of your own pocket in the past year? How many times did your family actually need to visit the doctor's office or hospital, and how likely is it that you will have to go back again in the coming year? Are there any medications that you will need to be paying for? All of these questions will be pertinent when considering any potential changes to your health insurance plan.
A health insurance plan should be judged on more than its price tag

Most of us are money-conscious individuals that want to ensure we're not spending our money frivolously, but when you take a budget-minded approach with your company health insurance, you may find yourself sorry for doing so down the line. This is because any shortcomings of inadequate plan can lead to you losing much more money than you might save. The most inexpensive plans come with the lowest levels of benefits, so choosing these types of plans can leave you and your family exposed to pricey medical care if the cost goes beyond the maximum disbursements your plan allows.
Identify restrictions

One thing to keep in mind when looking at your company health insurance is that plans commonly come with some features that you may view as negatives. First, it's good to check what the exclusions on care are. Not all types of illnesses and treatments will be covered by all plans, so delving into a plan's specific exclusions may lead you to choose another plan. Pre-existing conditions are another thing to consider. While they are commonly excluded outright, there are some plans that will provide coverage for them for an additional cost.
Lastly, you will want to be aware of the network that may come with your company health insurance plan, as many plans only allow for you to visit a limited number of medical facilities in your territory.
If there is incentive to get a checkup, take it

Some employers will sign up for plans that will give you incentives if you submit yourself to a health questionnaire or other physical examination. In this way, you can really get two benefits in one. First, you will be able to check your current health status and ensure that there aren't any hidden illnesses lurking inside of you. Next, if you are found to be in good health, you may actually be able to save money off of your medical insurance premium. Normally this could range anywhere form US$50-500. Additionally, some employers or insurance companies will provide additional incentives for taking action to improve or maintain your health. Simply being sure to consistently take your medication, or following your company's wellness plan can get you additionally monetary incentives.
Make up for your plans shortfalls
Once you have gone through the process and followed all the points above, you may find that the plan that you end up with does not actually address every area where you feel you or your family needs health coverage. If this ends up being the case, you will likely want to consider purchasing additional private insurance to provide benefits beyond what your employer-provided plan does.
The insurance experts at Pacific Prime Singapore would be very happy to have the opportunity to assist you with finding a supplemental health insurance policy. We have options available that can add virtually any type insurance coverage to your existing benefits, including dental insurance, vision insurance, pregnancy insurance, coverage for pre-existing conditions, and more. Contact us today to for a free plan comparison and price quote?