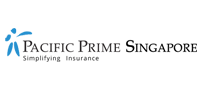 Rates of employee burnout in Singapore among the highest in the world
Year after year, Singaporeans come out on top for being the most stressed out workers in the world and 2022 is no different. According to Mercer's 2022 Global Talent Trends Study, one in five Singaporeans feel de-energized at work – this is twice as high as the Asia average and 6% higher than the global average. A staggering 85% of employees also felt at risk of burnout, with roughly half of them intending to quit their jobs in the next 6 to 12 months. Another study by an HR solutions company also confirmed that 62% of Singaporean workers were now experiencing burnout, with 57% stating that they have only an average or poor work-life balance. 
So in this Pacific Prime Singapore article, let's try to understand what corporate burnout is, why employers should fight the work-related stress among their employees, and how putting more attention and resources into employee benefits can help.
What is employee burnout and what causes employee burnout?
The World Health Organization (WHO) officially started to recognize burnout as an occupational phenomenon which may require care only three years ago in May 2019, a significant change for employees facing and at risk of burnout across the globe. In their statement, the WHO defines burnout as "a syndrome conceptualized as resulting from chronic workplace stress that has not been successfully managed. It is characterized by three dimensions:
Feelings of energy depletion or exhaustion;

Increased mental distance from one's job, or feelings of negativism or cynicism related to one's job; and

Reduced professional efficacy."
Employee burnout is caused by work-related stress. However, what causes this type of stress in the first place? Let's look at the most common reasons that cause workplace stress among employees:
Long working hours

Tight deadlines

Over-supervision

Unrealistic expectations of workers' productivity 

Poor relationships with colleagues or bosses

Lack of autonomy

Lack of recognition

Boring work

Harassment and discrimination

Poor work-life balance 
In the case of employee burnout in Singapore, the competitive work culture itself should be added to the list. On par with the strong work culture, the stigma of seeking help for mental matters also contributes to the high score of corporate burnout in the Lion City. 
The cost of corporate burnout
Employee burnout in Singapore can cost employers in many ways. Employees are more likely to take sick leave (aka absenteeism) as a result of work-related stress. This unscheduled absenteeism roughly costs USD $3,600 per year for each hourly worker and USD $2,660 each year for salaried employees. The costs can be attributed to many factors including wages paid to absent employees, high-cost replacement workers, and administrative costs of managing absenteeism. 
Besides employees taking sick leave, there is another trend: presenteeism. This is when  employees ignore their mental and physical health problems to attend work. However, doing so leads to a huge loss of productivity, which can also cost a company thousands of dollars per employee each year. The competitive work culture in Singapore, coupled with a stigma for mental health conditions, make the city-state rife with presenteeism. 
Besides that, burned-out employees are more than twice as likely to leave their current employer, increasing the HR costs for hiring and training new staff. Companies that would rather not lose money due to the reduced employee productivity, illness, and high turnover, should learn how to recognize burnout in their employees, how to prevent it, and support their employees.
What employers can do to prevent employee burnout?
Burn out prevention strategies can include setting realistic expectations, ensuring employees have the necessary skills and tools to meet them, helping employees understand their value to the organization, and assessing the workload for those who feel pressured to remain working beyond normal business hours. But most importantly, listening to the employees' needs should be a priority. 
According to this year's study by Mercer, organizations in Singapore should aim to nurture a healthy workforce and place good mental health as part of overall employee wellbeing. In fact, 36% of Singapore HR leaders say they are planning to introduce more strategies to tackle burnout, which includes offering more mental health insurance coverage, virtual mental health counseling, and training sessions on how to identify and support those facing mental health challenges. 
Did you know that flexible working is also key when it comes to addressing burnout? 62% of employees said that not being able to work remotely or in a hybrid manner is a "deal breaker", so employers need to adapt their approach to be more flexible and meet employees' changing expecatitions. Not only will this boost morale of existing employees, but it'll also help attract and retain new employees – something that will be crucial in light of the "Great Resignation" and war for talent.
Design the right employee benefits plan through Pacific Prime Singapore
Besides flexible work arrangements, employee benefits in Singapore should be designed holistically to answer all of your employee's needs so they can stay motivated and healthy. Not sure where to begin? Pacific Prime Singapore can help. We help you design group health insurance plans (including mental health benefits) using a tailored, technology-driven approach, as well as corporate wellness plans to help employees better manage stress and prevent burnout. 
If you feel like your organization may need to introduce or review your employee benefits solutions, simply contact Pacific Prime Singapore for a complimentary, no-obligation consultation today!