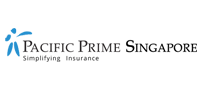 Rates of employee burnout in Singapore among the highest in the world
A survey released by Cigna in March 2019, shows that Singaporeans are among the most stressed at work globally, with almost one in eight considering their stress unmanageable. In Singapore, work is a leading cause of rising stress levels, especially with the 'always on' corporate culture, particularly among women, the study suggests. Another study revealed that on average, Singaporeans work 23% longer than the average 48 hours work week. What is corporate burnout, and why employers should put more attention and resources to their employee benefits in Singapore to prevent and fight the work-related stress among their employees? 
What is, and what causes employee burnout?
In May 2019, the WHO officially started to recognize burnout as an occupational phenomenon which may require care. In their statement, the organization defines burnout as "a syndrome conceptualized as resulting from chronic workplace stress that has not been successfully managed. It is characterized by three dimensions:
Feelings of energy depletion or exhaustion;

Increased mental distance from one's job, or feelings of negativism or cynicism related to one's job; and

Reduced professional efficacy."
Employee burnout is caused by work-related stress, however, what causes this type of stress? Let's look at the most common reasons that cause workplace stress among employees:

Long working hours

Tight deadlines

Over-supervision

Unrealistic expectations of workers' productivity 

Poor relationships with colleagues or bosses

Lack of autonomy

Lack of recognition

Boring work

Harassment and discrimination

Poor work-life balance 
In the case of employee burnout in Singapore, the competitive work culture itself should be added to the list. On a par with the strong work culture, the stigma of seeking help for mental matters also contributes to the high score of corporate burnout in the Lion City. 
The cost of corporate burnout
Employee burnout in Singapore can cost employers in many ways. Employees are more likely to take sick leave as a result of work-related stress, which in turn can cost companies $125 billion and $190 billion in healthcare spending each year.
Besides employees taking sick leave, there is another trend that costs companies money: presenteeism. It describes a situation where your employees are putting aside both their mental and physical health problems to attend work, in fear of losing the position, or not to lose their face. However, showing at work slightly ill, or burned out, leads to a huge loss of productivity, which this American study discusses, can cost employees 57.5 days lost per year, per employee, or in other words, it cost employers $226 billion a year. The study, even if conducted in the US, has its reflection in the extremely competitive Singaporean society which holds their jobs and job titles in high esteem and is afraid of losing their jobs.
This is especially true for employees showing up to work with mental disorders, such as depression – another possible result of unmanaged stress. In fact, some studies suggest that employee depression cost US employers $35 billion a year in reduced employee performance. 
Besides that, burned-out employees are 2.6 times more likely to leave their current employer, increasing the HR costs for hiring and training new staff. Companies which, in fact, wish not to lose money due to the reduced employee productivity, illness, and high turnover, should learn how to recognize burnout in their employees, how to prevent it, and support their employees. 
What employers can do to prevent employee burnout?
Burn out prevention strategies can include setting realistic expectations, ensuring employees have the necessary skills and tools to meet them, helping employees understand their value to the organization, and assessing the workload for those who feel pressured to remain working beyond normal business hours. But most importantly, listening to the employee's needs should be a priority. According to this year's Cigna wellness study, to better manage stress, employees in Singapore want their companies to focus on flexible work arrangements, special paid leave and opportunities to work from home, mainly to manage the "always-on" mentality. 
Designing the right employee benefits plan in Singapore 
Besides flexible work arrangements, employee benefits in Singapore should be designed holistically to answer all of the employee's needs, so they can stay motivated and healthy. By offering group health insurance, that includes mental health benefits to your employees, you're showing your staff that you care about their well-being. Aside from group medical insurance in Singapore, corporate wellness programs are an excellent example of what can be included in the employee benefits plan, so that employees can better manage their work-related stress, thus preventing burn out in the organization. 
Luckily, HR professionals don't have to go through this process alone, as there are experienced employee benefits consultants out there, ready and happy to help in designing employee benefits plans to their clients. If you feel like your organization may need a benefits review and you'd like to see how your current plan compares to the market practice, simply contact Pacific Prime Singapore for a complimentary consultation today!