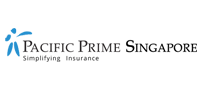 Top 4 reasons to offer employee health benefits
One of the most important aspects of operating a business is ensuring that staff are engaged, and providing them with enough incentive to maximize productivity. While there are many ways of achieving this, showing that you care by offering employee health benefits that boost the health and wellbeing of your workforce can be a great way to start. Today's article looks at some of the key reasons why employers should invest in their employees' health and wellbeing.
1. A healthier workforce leads to reduced healthcare costs and claims
There's a good chance access to the right employee health benefits may lead to a healthier workforce, thus translating to lower healthcare costs for their employers. In contrast, those who get sick often add to this cost as the severity and frequency of their conditions/illnesses continue to worsen.
A recent Rand study on wellness programs examined 10 years of data from a Fortune 100 company's wellness program. By adopting a wellness strategy aimed at preventing at-risk employees from becoming ill, and helping employees with chronic illnesses manage their conditions, the program delivered healthcare cost savings of 86 percent. That's USD 136 in savings per member, per month, as well as a remarkable 30 percent decrease in hospitalization.
A study by Gallup further uncovered that employees who have high overall wellbeing have 41 percent lower healthcare costs compared with employees who are "struggling", and 62 lower costs compared with "suffering" employees.
While the above studies clearly show the potential healthcare cost savings that can be achieved from implementing an effective workplace health program, the total return goes beyond reduced healthcare and claim costs. Companies can further expect increased productivity and engagement, reduced absenteeism and presenteeism, and a whole host of additional cost savings.
2. Attract top talent
Recent research by Paychex found that the number one reason employers offer corporate health insurance is to attract top-quality job candidates. This finding reflects other research in the employee benefits industry. For instance, Unum's 2015 Benefits Buyers Study found that 78 percent of employees consider a potential employer's benefits package when deciding whether to accept or decline a job offer. For HR managers and benefit administrators, these findings reveal the importance of benchmarking your benefits package with the market and the competitors in your industry.
3. Reduce staff turnover
While attracting talent used to get more attention, the pendulum is swinging towards employee retention. In Singapore, a Michael Page study found that 46 percent of working professionals say they are likely to change jobs within 6 months. With turnover rates set to escalate further, it has become a strategic imperative for employers to offer benefits packages as a key employee retention tool.
Throw in the fact that 60 percent of millennials, now the largest working generation, say they are willing to leave their job in favor of better job opportunities, and it is clear why a growing number of organizations are investing more in their employer brand.
In terms of what benefits employees care about the most, SHRM found that employee health benefits are by far the most sought after – 95 percent of employees say health benefits are the most important. Glassdoor's study on benefits and perks further confirmed these findings, indicating that 40 percent of employees value corporate health insurance more than pay raises.
4. Boosting productivity and reducing absenteeism
Healthy employees are more productive employees, so offering health and wellness benefits that address both physical and mental health can really go a long way. The reason is clear: employees on sick leave due to medical reasons instantly reduces productivity. And the cost? Productivity loss due to sick leave may reach a whopping SGD 3.3 billion by 2030, according to a study cited in the Straits Times.
Aside from absenteeism, another major productivity loss faced by employers is presenteeism. This describes the loss in productivity resulting from working in full capacity (e.g. showing up to work physically or mentally ill). Unlike absenteeism which is easy to measure, presenteeism is much harder to identify and handle. Virgin Pulse found that presenteeism can lead to 57.5 days in lost productivity.
How does an employer go about an employee health benefits program?
Ensuring that you offer the right employee health benefits package isn't just the "right" thing to do. Corporate health insurance plans can also provide hard returns for a company that goes far beyond just reduced healthcare and claims expenses. That being said, every workforce comes in different shapes and sizes, and the lack of transparency in what other companies in the market offer can make it hard to devise and implement the best-fitting employee health benefits plan.
This is where consulting a trusted employee benefits specialist like Pacific Prime Singapore can help. As the broker of choice for over 2,000 companies, we have longstanding experience offering corporate health insurance and wellness solutions to companies of all sizes, in virtually every industry. This gives us extensive industry knowledge to deliver benefits solutions that are sustainable, competitive, and cost effective. To learn more about us, be sure to check out our newly released corporate flyer, or contact our friendly team of experts today.