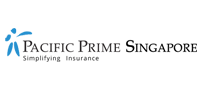 Australia-Singapore travel bubble to be launched
The soon-to-be-launched travel bubble between Australia and Singapore is big news in the context of the COVID-19 pandemic. To put things into perspective, these are two countries that were applauded for keeping the virus out, which they largely did through one of the strictest border closures in the world. Today's Pacific Prime Singapore article is glad to share some good news and tell you key details about the Australia-Singapore travel bubble. 
Australia 
Let's first go over the travel rules in the land down under. 
Countries have quarantine-free travel in Australia
To keep the virus out, Australia has closed its borders to foreigners since the start of the pandemic. In fact, Australia even came under fire when many Australians were stranded abroad and were unable to return home. At the moment, only arrivals from New Zealand can enjoy quarantine-free travel in Australia. Singapore will be the second country added to the list. 
Singapore
Now, we'll review the Lion City's entry requirements. 
Countries have quarantine-free travel in Singapore
As a global aviation and connectivity hub, Singapore has been more generous with quarantine-free travel than Australia. During the course of the pandemic, it also introduced the Connect@Changi initiative for eligible business travelers. Now, the city-state is opening up but still limiting visitors to a handful of countries. 
Under Singapore's Vaccinated Travel Lane (VTL), travelers from the following countries are currently eligible: Brunei Darussalam, Canada, Denmark, Germany, France, Italy, the Netherlands, Spain, the United Kingdom, and the United States. Please note that South Korea and Australia will be added in due course. 
Tip: You can also check whether or not you're eligible for quarantine-free travel in Singapore by using this handy tool. You'll be asked to enter your country of departure, your vaccination status, and the type of visitor you are. 
Further reading: Singapore opens borders to major countries around the globe
Australia-Singapore travel bubble 
If you're wondering, "when will quarantine-free travel start between Australia and Singapore?", you'll be glad to know that you won't have to wait long. Starting Monday, November 8th, the two countries will begin quarantine-free travel. That being said, Singaporeans will be unable to enter Australia as visitors in the short term.
While a reciprocal arrangement for students and business pass holders from Singapore is expected to be in place before the end of November, the Civil Aviation Authority of Singapore noted that other travelers from Singapore would not be able to travel to Australia until a later stage.
How will the Australia-Singapore travel bubble work
Only fully-vaccinated travelers will be eligible, who will need to provide proof of vaccination. In addition to this, travelers will also need to pay for three COVID-19 PCR tests, travel on a designated VTL flight, and secure COVID-19 insurance with a minimum coverage of SGD $30,000. 
Traveling in the post-pandemic world 
Even though countries around the world are starting to open up and travel is once again a possibility, there are still a number of COVID-19-related requirements to take note of. Are you fully vaccinated? Is your vaccine approved by the World Health Organisation (WHO)? Do you have to get tested for COVID-19? What type of tests are recognized? Will you need COVID-19 insurance? These are just some of the questions prospective travelers will be bombarded with. 
Tip: The interactive world map on the International Air Transport Association (IATA) website is a useful starting point to plan your trip, as it provides a snapshot of each country's entry requirements. 
Securing COVID-19 insurance before you travel via Pacific Prime Singapore 
While travel insurance was always important, it's become absolutely necessary in the post-pandemic world. Fortunately, Pacific Prime Singapore knows a thing or two about insurance. We've got over two decades of experience helping travelers and expats worldwide secure adequate travel insurance and short term health insurance coverage. Yes, we can also help you secure COVID-19 insurance coverage. Rest assured, we provide 100% unbiased insurance advice, a tailored plan comparison, and support every step of the way. 
Planning a trip anywhere? Make sure you speak to our team at Pacific Prime Singapore first!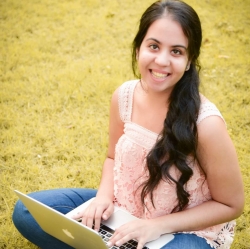 Latest posts by Suphanida
(see all)