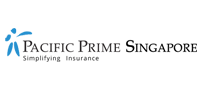 7 different ways to celebrate Pride Month 2022 in Singapore
From unique cocktails to live drag shows, the Lion City is celebrating Pride Month 2022 in full swing. The month of June is celebrated as Pride Month in honor of the 1696 Stonewall riots. This month, LGBTQ+ communities around the world come together to celebrate the freedom to be themselves.
While the annual Pink Dot celebration at Hong Lim Park in Singapore is a significant Pride Month event, there are many other events across the country that celebrate the LGBTQ+ community with fun-filled activities. Pacific Prime Singapore has put together a list of things you can do to immerse yourself in the joy of Pride Month 2022 in the Lion City.
1. RIOT! – Live Drag Show
You are missing out if you have never been to a drag show. But lucky for you, RIOT! is hosting drag shows every Monday throughout Pride Month called "A Final Commotion". Note that the Commotion series is ending this June, so this is your last chance to experience the act.
More details about RIOT!
https://theprojector.sg/films-and-events/a-final-commotion/
Price: SGD $36
Time: Mondays 8.30 pm to 10.30 pm
Venue: 6001 Beach Road, #05-00, The Projector at Golden Mile Tower, Singapore 199589
2. GudSht – Pride Month special cocktails 
If you have heard of GudSht, you must be aware of their chio bottled drinks. The cocktail establishment is now offering two new Pride-themed cocktails to celebrate the month of June. GudSht is donating 10% of proceeds to Oogachaga, an LGBTQ+ community-based organization in Singapore.
More details about GudSht
Price:
SGD $15 for Pride-themed cocktails
Date: 6-30 June 2022
Venue: 8 Grange Rd, #01-04, Singapore 239695
Order Online: https://www.gudsht.org/product-page/queer-star-120ml
3. Breathe Dance Co. – Pole dancing special 
If you want to try pole dancing, this is your chance! Breathe Dance Co. is celebrating Pride Month with a free trial pole dancing class. The good news is that the trial class is open for beginners. So, sign up for the class on their website while spots last.
More details about Breathe Dance Co.
https://breathedance.co/products/pinkfest-pole-trial
Price: Free!
Date and Time: 18 June 2022, 3.30 pm to 4.30 pm
Venue: 18 Cross Street, #B1-114, Cross Street Exchange, Singapore 048423
4. MGR Runners – Pink Fest Run 2022
The 4th annual Pink Fest Run is back with its Pride Month celebrations. The run welcomes anyone who is interested regardless of their ability, gender, or sexuality. The event is free, so all you have to do is to show up in your running gear and run!
More details about the Pink Fest Run 2022
To book, fill out the – google form
Date and time: 18 June 2022, 8 am to 10 am
Address: 8 Stadium Walk, Water Sports Centre, Singapore 397699
5. Pink Dot 2022
The biggest Pride Month event in Singapore is back on the ground post two years of online celebrations. So, head to Pink Dot on the 18th of June to enjoy live performances, and speeches and show your support by paying a visit to the LBTQ+ groups at the community tents.
More details about Pink Dot 2022
Price: Free!
Date and time: 18 June 2022, 3 pm to 7 pm
Address: Hong Lim Park, New Bridge Road, Singapore 059299
6. Yum Yum Disco Dong – Pink Pride Disco Party 
Dance the night away at the Yum Yum Disco Dong's Pink Pride Disco Party. The party pays tribute to the history of queer dance music. Apart from groovy music, the party will be packed with drag queens, DJs, and a dance floor that is open to everyone.
More details about the Yum Yum Disco Dong Party
Make your booking here – Registration form
Price: SGD $10 for advanced booking and SGD $15 for walk-in
Date and time: 18 June 2022, 10 pm to 3 am
Address: 50 Cuscaden Road, #02-01, Hard Rock Cafe, HPL House, Singapore 249724
7. Acid Bar – Trivia Night 
If you like trivia nights, then this is your place to be! Acid Bar is hosting an LBTQ+-themed trivia night for Pride Month 2022. The event is free and is open to everyone. In addition, the Acid Bar will award winners of the night with a free shot. So, brush up on LGBTQ+ history before you go.
More details about Acid Bar
Book here: registration form
Date and time: 19 June 2022, 7 pm to 10 pm
Address: 180 Orchard Road, Singapore 238846
Secure medical insurance with Pacific Prime Singapore
Whether you are looking for individual health insurance, family health insurance, or travel insurance, our insurance experts at Pacific Prime Singapore will be able to help you find a plan that meets all of your requirements.
Contact Pacific Prime Singapore for a free quote today!
Latest posts by Lakshmi Chirumamilla
(see all)