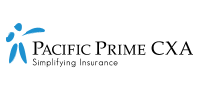 Your guide to pregnancy, maternity care, and insurers in Singapore
If you're planning to be pregnant in one of the most expensive cities in the world *cough Singapore cough*, then the chances are that you'll be pretty concerned about the exorbitant costs of maternity care and delivery (amongst other costs associated with raising a child). This is why Pacific Prime Singapore highly recommends looking into a maternity insurance plan and will tell you exactly what you need to be asking your insurer to ensure you're adequately covered. 
A word of reminder: Most maternity insurance plans come with a "waiting period" (or the period of time between buying the plan and being able to use the plan) of at least 10-12 months, which essentially means you need to secure a plan before you get pregnant.
Some questions to ask your insurer when you're pregnant
To make sure everything is crystal clear from Day 1 and avoid unwanted surprises down the line, make sure you ask your insurer plenty of questions upfront on what is and isn't covered. Don't be afraid to consult your GP on the different scenarios and the corresponding treatments required, and also take the time to do your own research. Here are some questions to help you get the ball rolling:
What is my copay for the standard appointments during prenatal care? Is there a copay for any extra visits to my doctor during prenatal care?

Ask these questions so you're clear on how much you'll be paying out of pocket. 

Which prenatal screenings are covered?

Are there any particular screenings that you've been recommended by your general practitioner (GP) due to certain risk factors? Make sure those, in particular, are covered.

Does my plan cover breast pumps, childbirth classes, or doula/midwife care?

This is an important question to ask as these don't strictly come under essential medical care, but can still be quite heavy on the wallet.

What is the difference between vaginal birth coverage and C-section coverage?

This is something you'll need to find out – especially if you have your heart set on one type of delivery over the other. 

Are the expenses of an at-home birth, water birth, midwife, or doula covered?

If you're inclined to opt for alternative birthing, you definitely want to be checking your insurer's stance on them.

Are pregnancy complications covered?

Nobody likes to think that they'll have a complicated pregnancy, but this is a possible eventuality that everyone needs to consider. 

Do I need a referral from my primary care doctor to see a specialist in the event of complications?

After all, you'll want to ensure that seeing a specialist when you need it will be easy and effortless. 

Is late-term covered?

Again, this is an unfortunate situation and one that most people don't think about when planning a pregnancy. However, it's one that everyone needs to consider. 

What kind of coverage do I have if I deliver a premature baby?

Typically, premature babies and/or those born with health problems have to be in a neonatal intensive care unit (NICU), which can be very expensive and quickly add up. 

Can I add my baby to my healthcare plan?

You might be able to add your baby to your plan if you're already covered or apply for marketplace coverage up to 60 days after the baby's birth if you don't have an insurance plan. 

Do I have to contact the health insurance company when I'm admitted to the hospital for labor and delivery?

Note that some plans will make you pay if you don't inform the insurer.

Do I have coverage if my baby needs to stay in the hospital? How long of a hospital stay will the plan cover after delivery?

You'll want to know if your plan covers an extended hospital stay, if medically necessary. 

Do costs for the baby in the hospital count towards my individual out-of-pocket max or family out-of-pocket max?

This is another good question to ask to understand the technical aspects of your plan.
Download the Singapore Maternity Insurance Guide today!
As you might have guessed, maternity insurance isn't a piece of cake. To help you with your research, Pacific Prime Singapore has a Maternity Insurance Guide outlining the popular maternity hospitals, the costs of pre-natal, delivery, and post-natal care, as well as key maternity insurance terms, benefits, and tips. In fact, our 2022-2023 edition also has information on NICU costs, assisted conception, and the COVID-19 pandemic and international maternity coverage. 
If you'd like to learn more about maternity insurance in Singapore or would like to secure a plan, you're welcome to reach out to our team of expert and impartial advisors. Rest assured, you'll be in good hands as we take the time to understand your needs, recommend the best maternity insurance and newborn insurance options, and empower you to make an informed decision. What's more, we also provide support throughout your maternity insurance journey. 
Contact us today to get started!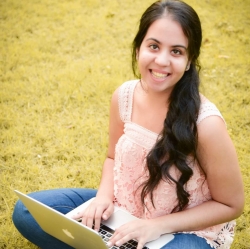 Latest posts by Suphanida Thakral
(see all)