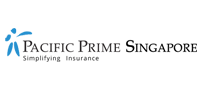 Useful tips on pet insurance in Singapore
Our society is getting more affluent, yet more stressed out, which may explain why pet ownership is on the rise in the city-state. Those who have pets will understand how therapeutic it is to be greeted by your four-legged friends at the door after a hard day's work. Of course, it's not only about fun and joy. From the moment you decide to keep a pet, "pawrents" should be committed and devoted to providing for all of their pets requirements, including food, exercise, housing, grooming, toys, vaccinations, and veterinary care.
However, as careful as you may be, sometimes accidents just happen. It could be a traffic accident, an allergic reaction, or even the theft of your pet! Should your loyal companion require medical treatment and surgery, unexpected veterinary bills can easily add up to thousands of dollars. Fortunately, pet insurance can help safeguard you against such financial burdens by protecting your pet against a myriad of risks. This week, Pacific Prime Singapore answers the most commonly asked questions when it comes to pet insurance.
What's inside a pet insurance plan?
First of all, pet insurance in Singapore is not limited to cats and dogs only. Some insurers offer coverage for other animals, such as horses or rabbits. However, for the purposes of this article, we will focus on pet insurance for cats and dogs.
Pet insurance premiums typically range from S$350 to S$1,000 per year, and naturally more expensive plans come with wider coverages, fewer deductibles, and higher benefit limits. Below are some benefits commonly seen in pet insurance plans.
Medical and surgical expenses
This type of benefit covers veterinary fees, medication, and clinical and surgical expenses in case an insured animal falls sick or gets injured in an accident. Plans with this benefit  usually reimburse up to 70%-80% of medical and surgical expenses, and can be used at any licensed veterinarian's office in Singapore. Depending on the plan you are securing, the annual benefit limit ranges from S$3,000 to S$12,500.
Third party liability
Even the most well-behaved dogs can react badly in certain situations. If your dog attacks someone or causes property damage, this type of benefit can provide compensation for the legal liabilities; usually between S$500,000 and S$1,000,000.
Funeral services
While some plans limit this coverage to accidental deaths only, other plans reimburse cost and expenses incurred for euthanasia, cremation, funeral service, and handling charges following death, regardless of the cause.
Loss of dog due to theft
Sorry to Singaporean cats and their owners, but this type of benefit usually only covers dogs when they are stolen from home.
What should you take note of when securing pet insurance?
As with other types of insurance, there are a number of things that you should pay attention to when selecting the right pet insurance policy, some of which are features unique to pet insurance.
Lifetime coverage
Most plans DO NOT provide guaranteed lifetime coverage. Instead, the policy may be renewed until the insured pet reaches 13 years of age.
Age limits
There are other age limits, too. Insurers may refuse to insure dogs under or over a certain age. Depending on an insurer's specific terms and conditions, the lower limit ranges from 8 weeks to 3 years old while the upper limit ranges from 8 to 9 years old when insuring for the first time.
Specified hereditary and congenital conditions
Some plans do cover certain hereditary and congenital conditions, such as hip and elbow dysplasia, luxating patella, glaucoma, femoral head and neck excision, intervertebral disk disease (IVDD), and cherry eye. However, insured animals are subject to a 12-month waiting period, which means that the policyholder has to wait for 12 months from the policy start date before they can make a claim upon it.
Prior exam needed
Medical examinations are required in certain insurance plans in order to assess the health condition of a pet.
Deductibles and co-payments
Deductibles are a fixed amount that must be paid out of pocket before submitting claims on a pet insurance policy. Co-payments, a.k.a. coinsurance, are your share of the claim amount that a plan requires a policyholder to pay for pet medical care. These payment mechanisms have been introduced by insurers to mitigate their financial burdens, and discourage abuse or oversuse of insurance. Policies with cheaper premiums generally tend to come with higher deductibles and coinsurance.
No Claims Discount (NCD)
A no claims discount is a percentage discount on the insurance premium for every year policyholders have not made a claim on their pet insurance plan.
Major exclusions and provisions
You should always take note of your insurance's major exclusions and requirements, including:
The pet has to be microchipped

The pet has to reside regularly in the same premise as the policyholder

The pet cannot be a working dog, such as a guide dog or a guard dog

The pet cannot be used for breeding purposes

Certain dog breeds are excluded, including Mastiffs, Bull Terrier, Staffordshire Bull Terrier, Pit Bull Terrier, American Pit Bull Terrier, Argentina Dog, Canary Dog, American Bulldog, or a dog crossed with any of these breeds and/or wolves.

Pre-existing, hereditary, congenital, skin conditions, day to day care, and elective procedures and treatments

Theft and liability arising from any intentional, neglectful, or preventable acts
Compare pet insurance plans with just a few clicks
Pet insurance can cover the potentially exorbitant treatment expenses in the event of a mishap, and help your furry friend get back on his paws more quickly. As mentioned above, most insurance plans do not accept pets over a certain age, so it is crucial that you have the right plan in place when your pet is still eligible.
By engaging the service of an insurance brokerage like Pacific Prime Singapore, you can easily compare various insurance policies, and make the most informed decisions possible. Our experienced specialists will help you identify your most pressing needs, and explain the terms and conditions of available policies in great detail. What better Christmas gift for your furry buddy than an insurance plan? Contact us today for unbiased insurance advice, a no-obligation quote and plan comparison!
Anthony Chan is a content writer at Pacific Prime. He's responsible for writing, translating, and editing articles, guides, infographics, leaflets, as well as other resources for Pacific Prime and Kwiksure.

When he's not working, he's usually on the hunt for great restaurants, playing badminton, and writing screenplays.