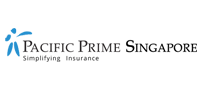 Pacific Prime launches the Cost of International Health Insurance Report 2021-2022
"What is the cost of health insurance in Singapore?" – If you're wondering this question, then you've come to the right place. Pacific Prime's Cost of International Health Insurance Report 2021-2022 is the latest edition of one of our most popular annual reports, and uncovers average international private medical insurance (IPMI) premiums for individual and family plans in 100 locations around the world (including the Lion City). 
But that's not it. From COVID-19 and the road to recovery to technological innovations and the challenges that come with it, the 40+ page report also contextualizes premium data with key drivers of health insurance costs, and serves as an informative and enjoyable read for individuals, businesses, and curious readers alike. Download your FREE copy of the report here: https://www.pacificprime.com/cost-of-health-insurance-2021/

Does the thought of reading a comprehensive report bore you? Or maybe you'd like a quick overview before delving into the report? While the report is designed to be navigable with its table of content and various sections, you can check out the accompanying infographic or carry on reading this Pacific Prime Singapore article for a sneak peek of what to expect in the report!
Cost of health insurance in Singapore
Did you know that Singapore consistently ranks in the top spots when it comes to the cost of health insurance around the world? It's no surprise as the Lion City is notorious for its high living costs. This year, the city-state moved up the ranking tables to bag the third spot for both individual and family health insurance plans (behind the US and Hong Kong) at USD $6,265 (up by 18%) and USD $17,803 (up by 22%), respectively. 
Key drivers of health insurance costs 
So, what are the drivers behind the rising costs of health insurance in Singapore? Whether it's the aging population, high utilization of medical services, expat exodus (due to the pandemic), or digitization trends (such as telemedicine), there's no shortage of factors to explain why the cost of health insurance in Singapore remains high. 
Our very own Marta Kasperczak, Head of Individual Sales & Renewals at Pacific Prime Singapore, commented about some of these drivers:
"Digitalization and telehealth are two industry trends that stood out to me in 2021 and 2022. Whenever possible, most insurance services are digitized, as clients now expect everything to be done online. Likewise, telehealth is also the fastest growing sector. The increasing interest in, and need for, mental health benefits also deserves a mention. However, a major factor that is affecting business in Singapore right now is the fact that expats are leaving the island." 
Unlock more regional and global trends by downloading the report today!
Now that you've got a snapshot into the Singapore portion of the report, why not download the entire report to sharpen your knowledge of the matter? What's more, you can unlock more regional and global trends to discover the answers to questions like: "How many locations saw their average IPMI premiums increase from last year?", "Which region dominates the chart but also has slow growth?", "Which country has the lowest premiums in the world?", and so much more!
If you've got any questions either before or after reading the report, you're also more than welcome to get in touch with the team at Pacific Prime Singapore. With over two decades of experience as a global health insurance brokerage, we have on-hand friendly, knowledgeable, and impartial advisors who are happy to provide you with a no-obligation, personalized consultation.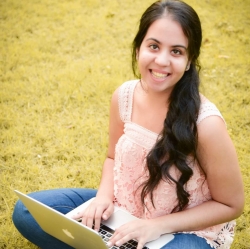 Latest posts by Suphanida Thakral
(see all)