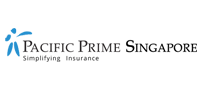 Insurance plans suitable for working holiday goers
At some point in our life, we all want to take a break from the hustle and bustle of city living, or just escape from the ordinary and lead a new life we truly love. If that's the case for you, and you happen to be younger than 31, a working holiday may be a nice option. For those who aren't familiar with this scheme, it basically allows you to reside and work in foreign countries for a specific period of time. It's a great chance for you to immerse yourself in foreign cultures, make heaps of new friends, and partake in jobs you can't find in the city-state, such as milkmaid or shepherd.
In this article, Pacific Prime Singapore is going to examine the two types of insurance most common for working holiday goers.
Which countries can Singaporeans work and travel in?
Currently, the Singaporean government has signed working holiday agreements with only two countries – namely Australia and New Zealand.
Australia
Open to Singaporeans aged at least 18, but not yet 31 at the time of application, the Work and Holiday visa allows successful applicants to work and travel in Australia for a duration of one year. There is an annual limit of 500 places for Singapore citizens, and once this number is reached no further visa applications will be accepted until the following year. The program year runs from 1 July to 30 June.
After staying for one year and having completed three months of 'specified subclass 462 work', such as working in the fruit and vegetable farming sector, you may apply for another Work and Holiday visa.
New Zealand
To be eligible for New Zealand's Work Exchange Programme, applicants must be no older than 30, and either still be a student or have graduated no more than 3 years prior. Every year, up to 200 Singaporeans may work and stay in the country for six months on the New Zealand Working Holiday visa. The application opens every November.
Which insurance do I need if I am taking a working holiday?
Basically, there are two types of insurance that we would recommend for working holiday goers.
Travel insurance
Even if you're going for a three-day short trip, you may already need a travel insurance plan to protect yourself against all kinds of risks, let alone a working holiday break of six months to a year. Travel insurance offers the following benefits essential for travel in a foreign country:
Travel delays
Deem yourself very lucky if you haven't experienced any flight delays while traveling. However, should it happen, travel insurance will cover you as long as the delays are longer than six hours in a row, and not caused by you (including in cases of natural disaster).
Loss of baggage, money and personal items
We know how frustrated and helpless you can feel when you've lost your personal belongings in a foreign country. While lost items may have meant a lot to you, travel insurance benefits can at least offer some extent of monetary compensation.
Emergency medical evacuation
The crux of insurance lies in getting prepared for the worst. Emergency medical evacuation takes this a step further and stipulates that, should you not have immediate access to proper medical facilities, you will be taken to a location that does.
International health insurance
While travel insurance protects you against the risks associated with traveling specifically, the medical benefits of most travel insurance plans are rather basic. That's why we recommend securing an international health insurance plan, so that you won't get caught off guard by exorbitant medical bills and have to pay out-of-pocket.
Universal health protection
It is not uncommon, if you're on a working holiday, to decide to travel to another country. In this case, you may simply apply for a travel insurance plan. However, what if you decide to go to multiple countries at different times? Most international health insurance solutions feature full global mobility (though some plans may exclude the U.S. due to its expensive local medical costs) so you can receive quality health care virtually anywhere in the world.
Constant access to reliable healthcare
International health insurance plans have a much wider provider network than their local counterparts. This is important because insurers may only reimburse a small amount of a claim if you visit an out-of-network healthcare facility, if not entirely reject it. With international health insurance plans, you can choose from choose to use almost any medical institution globally, and may even opt for your preferred medical professionals, so you know that you will be in good hands.
Auxiliary coverage benefits
The costs of international health insurance are much more expensive than local health insurance. However, with higher costs, this type of insurance also offers better supplemental support services. For example, it features convenience services such as 24-hour nurse advice hotlines, which can come in handy when you're in a different time zone and require medical opinions, as well as pharmacy delivery.
More insurance tips from Pacific Prime Singapore
A working holiday could be a life-changing experience that opens up your eyes to a whole new world. In other countries, such as Hong Kong and England, work and travel programs are so popular that specialized insurance products are available. However, it may not be as easy to obtain relevant insurance information in Singapore, possibly due to there being few destination options and limits on applicants.
Luckily, other than spending hours doing research on the Internet when searching for an ideal insurance plan, you can simply engage the service of a professional insurance brokerage like Pacific Prime Singapore. With over 18 years of experience and nine offices across the globe, our team of experts excels at matching clients with the insurance products they need. Contact us today for impartial advice, an obligation-free quote, and a plan comparison!