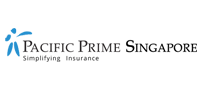 Insurance for Singapore millennials: 'Fail to plan, Plan to Fail'
In 2018, Singapore millennials (Generation Y) accounted for 1.2 million people – roughly 22 percent of the total population in Singapore. Singapore Millennials, those born between 1981 and 1996 (22-37 years old), are now recognized as the emerging driving force behind its economy. Representing a quarter of the total population, they have tremendous influence in the direction of the country's economic growth.
This cohort alone, also known as the Strawberry generation or Youtube generation, was perceived until recently as lazy and entitled; there was a general assumption that they had everything already set up and handed to them. However, it has turned out to be very untrue as we will explain below.
In Singapore, millennials were born in an era where technology and globalization skyrocketed at a rapid pace. As such, they tend to be digitally savvy and are constantly evolving with the latest news and developing at an exponential rate, in comparison to their parents (Generation X). As times have changed, millennials are showing their appetite for insurance products ranging from health and life to other types of coverage as they anticipate possible changes to their financial outlook.   

In this article by Pacific Prime Singapore, we will focus briefly on why millennials are keen on insurance, the current trend of insurance for millennials moving forward, and going by the title, uncover why insurance is now on the agenda for this complex yet significant generation.
Millennials are keen on insurance: Why?
Contrary to the opinion that millennials are self-centered, entitled and ignorant to society, a recent survey by OCBC bank revealed that young millennials are actually family orientated, conscious of their environment and socially responsible to changes in their society.
The results showed that 86 percent of those surveyed were motivated to understand their inner self. Of the 866 millennials surveyed, 73 percent were concerned about their parent's finances for retirement which in turn has made them more reflective on themselves. Hence, fail to plan, plan to fail.  
The understanding here is that millennials are beginning to feel a purpose arising from the influences in their society. They feel a sense of responsibility to help and plan for the future of their family, and also for themselves.
Most were born in a period where social and economic impacts, such as the recent global recession that occurred in 2007 – 2009, have had a significant impact on their employment, savings and personal finances. The impact was particularly significant for millennial parents of children who had to provide financial stability for paying their bills, mortgages, and their children's upbringing and education. This catastrophic financial event heavily scarred all generations, however, millennials were arguably more awakened to its effects.
In fact, the overall impact of the above-mentioned socioeconomic factors has sparked millennials in Singapore to try investing in and buying insurance policies that will help guard them against future and unpredictable events that may affect their income, as well as their financial stability. Being more self-aware and preparing for the unexpected has been the main outcome for most millennials. Hence, fail to plan, plan to fail.
The current outlook for millennials
Since 2018, millennials are generally more willing to discuss with their family regarding financial support because they are more aware of money-related issues in society. This is owing to increased mobile accessibility to different sources and platforms that influence their outlook and allow them to make better-informed decisions.
However, only 44 percent of millennials stated that they are knowledgeable about insurance as a whole with 56 percent aware of the different insurance products. Of those that were surveyed on purchasing a valid insurance policy, 69 percent responded as wanting to buy some form of coverage. The general consensus is that millennials remain positive regarding assessing their finances and are more planning orientated. They have concrete financial plans and appear to be saving more than what most older generations first assumed.    
What can be done by employers to cater to this growing cohort at work?
For millennials currently working, 79 percent of respondents believe that employers should adapt more to their needs. Supporting them at work should come in the form of providing sufficient insurance coverage as part of their employee benefits, which supports their long term goal of investing in their future.  
Adapting and adding additional insurance coverage will greatly support the needs of millennials going forward. This will in effect ensure employees are happier and more focused to yield better results for the company. It is also highly recommended that employers review current policies and offer products that are flexible and bespoke to the needs of millennials, which will add to their interest.
In addition, the complexity that comes with knowing which specific insurance policy to buy and the benefits derived from them for millennials is the sole responsibility of insurance companies to educate and nurture both millennials and employers. With millennials heavily associated with technology and being more digitally active, insurance companies should continue investing in their platforms and sources to approach millennials more effectively. By doing so they will help increase the number of millennials that are not as knowledgeable and get them on board.
Considering insurance for the first time, or planning to review your existing policy as a millennial?
Whether you are considering the best private or global health insurance with international appeal to cover unexpected medical bills, it is wise to compare across a range of companies that can offer advice and support.
When it comes to putting all your requests together as someone working or living in Singapore, the best thing you can do is employ the services of an experienced broker. Pacific Prime Singapore offers a plethora of insurance plans to suit your needs, including health insurance, employee benefits, group corporate insurance solutions, family insurance, and expat insurance.
With a global presence and offices in 9 key expat locations, Pacific Prime welcomes expatriates to get in contact for any of your requirements in Singapore. Remember, if you fail to plan, you plan to fail – and insurance should not be one of them!
Jimmy is a content writer who helps simplify insurance for readers interested in international private medical insurance. He is on a mission in Thailand to support locals, expatriates, and businesses by bring the latest news and updates to his Pacific Prime blog articles.

His expert view and wealth of knowledge on insurance can also be found in his blogs for China, Dubai, Hong Kong, and Singapore.