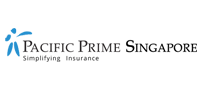 How to have a happy and healthy pregnancy in Singapore
Pregnancy is a blessing and it is important for you to remain happy, in control, and worry-free to give your child the best start in life. Here are some useful tips from Pacific Prime Singapore, to ensure you have a happy and healthy pregnancy.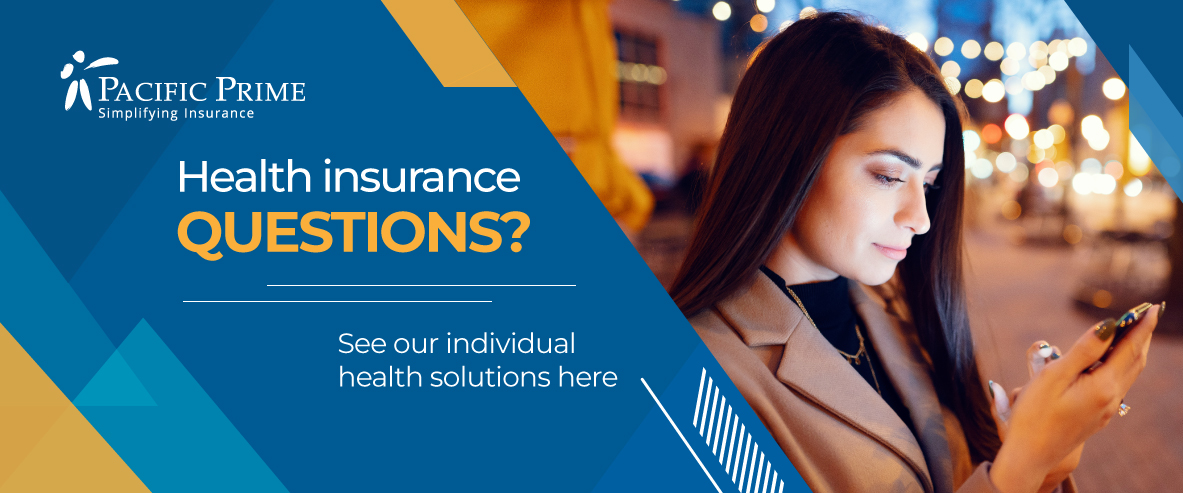 Dress (comfortably) to impress
The physiological changes that come with pregnancy will, of course, introduce some wardrobe dilemmas once the baby bump starts forming. Normal desires like wanting to look fabulous when you are out to see friends and family shouldn't be a challenge, but dressing like you would normally, may not be all that comfortable.
Instead of trying to squeeze into that beach dress you bought last summer, try opting for maternity wear that showcases your finesse and offers total comfort. Choose clothes that help accentuate your newly earned curves and flaunt your baby bump with pride and happiness!
Choose your material wisely
First things first, know your material. During pregnancy your body temperature is naturally higher, so wearing clothes that are made from light materials like linen, soft-airy cotton, and stretchy denim will help beat the heat, making you feel cool and comfortable, wherever you are.
Consider ease and practicality
Unlike the summer beach dress earlier, you may want to opt for a dress that can be put on and taken off easily. For instance, trapezium dresses are a favorite for many pregnant women, as the swing starts from above the bust instead of below it. A typical trapezium cutting will cover the bump without putting pressure on the bump and give expectant mothers more breathing space. It's an important aspect when you are breathing for two every day for up to 9 months!
Travel light
This may be a hard tip to swallow down, but lugging around a huge handbag full of items may not be completely ideal for a pregnant woman. Some may pull it off, but the extra weight on the back could be a burden for many.
Essentially, you should take what you need, like in a saddlebag and prepare in advance before you head out so you don't have to strain yourself. Remember, if you feel stressed, this could be felt by your child. Best to keep it simple and avoid any hassles. If you can, ask your partner to help you!
Get fit and stronger for birth
'Treat your body like a temple' is a quote that most have heard before. Being pregnant doesn't mean you give up on your healthy habits of exercise, and for those that rarely do exercise, the pregnancy will require it more than ever.
According to Business Insider Singapore, experts recommend that pregnant women do low-impact activities several times a week. These exercises include:
Swimming: great for cardio and stamina.
Prenatal yoga: helps to relax and stretch core muscle groups.
Light weight lifting: strengthen muscles.
Walking: walking can help loosen the hip joints and strengthen the muscles required for contractions when giving birth.
Overall, exercise can lessen aches, lift your mood and even reduce complications during pregnancy. According to the American Pregnancy Association, unless you have a high-risk pregnancy or your doctor says otherwise, working out when you're expecting is not only healthy but recommended.
Here are a few workout tips:
Stay hydrated.
Get a trainer to show you the ropes.
Strengthen your foundation – no rush and get it right.
Watch your technique.
Join a class of like-minded individuals or those also going through pregnancy.
Do what makes you feel good.
Don't be afraid of working up a sweat.
What to avoid:
Downward-facing movements (i.e. planking).
Rotation with flexion/extension (i.e. bike crunches).
Spinal flexion/extension (crunching movements, i.e. sit-ups).
Advanced supine exercises (i.e. tabletop, dead bugs, leg lifts).
Very heavy lifting and high impact are also to be avoided, as well as breath-holding (always breathe through the rep).
Eating well for two
Remember that exercise requires fuel and fuel, in this case, is the healthy diet you choose to supplement your energy levels, but also that of your child. Eating healthily during pregnancy is one of the best things that you can give yourself and your baby.
Quantity vs quality
Choose food and ingredients that offer you the right amount of calories and the increased requirements for some vitamins and minerals.
Remember that you should not eat "for two" as your body becomes more efficient during pregnancy and is able to absorb more of the nutrients you eat. Consuming too many calories can only increase your pregnancy complication risk. If you are unsure how to go about getting a balanced diet, speak to your local doctor or dietician to get the most relevant advice.
Take antenatal supplements
Speak to your local pharmacist for supplements to help increase your requirements of vitamins and minerals like folic acid, iron, and calcium. These are essential for the growth of the fetus but also in helping balance your hormone levels.
Diet tips during pregnancy
Avoid foods that may expose you to listeria infection (e.g. undercooked meat and eggs, shellfish, and raw fish.
Avoid too much caffeine – no more than 300mg per day (that's around 3 cups)
Avoid excessive alcohol consumption – best to avoid it altogether!
Planning ahead is imperative
For those that are planning to conceive in the near future, it pays to plan ahead and heed the advice of knowing what you will need to pay for when giving birth in Singapore.
Ministry of Health – Singapore
Fortunately, the government of Singapore offers a number of financing schemes to help Singaporeans with the costs of conception support, and maternity and newborn care. These schemes are covered by your MediSave, or MediShield plans except for the Assisted Reproduction Technology Scheme, which is a Government co-funded scheme.
MediSave maternity package
This government package covers standard delivery expenses, as well as pre-delivery medical expenses such as consultations and ultrasound, in public and private hospitals. Singaporean residents and citizens may withdraw:
up to SGD $900 for pre-delivery medical expenses,
an additional surgical withdrawal limit between SGD $750 and SGD $2,150 depending on the type of delivery procedure, and
up to SGD $450 for each day in the hospital.
MediSave grant for newborns
For Singaporean citizens, if your baby is born as a Singapore citizen, upon registration of birth, a Medisave account will automatically be created in their name and a Medisave grant of SGD $4,000 deposited.
This grant can help you offset the costs of your child's healthcare expenses, such as MediShield Life premiums, essential childhood vaccinations, hospitalization, and approved outpatient treatments and services.
MediShield Life coverage from birth
All Singapore citizen babies, including those with congenital and neonatal conditions, are automatically covered by MediShield Life, for life. This will bring much relief to Singapore parents that can use this benefit to lower their initial out-going pregnancy costs.
No subsidized rates for expats in Singapore
If you are an expat in Singapore, then be aware that the above government benefits do not apply to you. Expats in Singapore do not benefit from the local "social security" Medisave, which is only accessible to Singaporean citizens and permanent residents (PRs). Public hospitals normally have two rates: one for citizens and PRs, and one (higher) for expats and travelers. This is why expats and their family members living in Singapore opt to secure international private health insurance to cover expensive medical costs.
Add maternity insurance to your plan
As an expat, once you have a suitable health insurance plan in place, you may want to consider adding on a maternity plan that will defray the expensive costs of giving birth in Singapore.
Speak to Pacific Prime Singapore
Our team of advisors can answer all your health insurance questions and discuss which plan is necessary to give you the right amount of coverage for yourself as an individual but also for your family in Singapore. The team can provide you with a comparison of plans from a number of different insurers and a free price quote.
Singapore Maternity Insurance Guide
For more information specific to maternity insurance, we have our brand new 2019 maternity insurance guide which is available to download for free
The guide answers the most commonly asked questions about maternity care and insurance in the Lion City, including:
How much does it cost to give birth in Singapore?
What are the most popular hospitals in Singapore?
What maternity insurance benefits do I need?
What insurance terms and items should I know?
Does maternity insurance cover the Zika virus?
Contact us today!