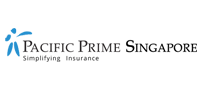 Finding the best maternity hospital in Singapore
Singapore is consistently ranked as having one of the most efficient health care systems on Earth. Combine this with government initiatives to increase the birth rate in the city and it is clear that moms-to-be will be in good hands should they be giving birth in the city. Because both the private and public systems are excellent, you might find yourself wondering whether it is better to give birth in a public or private hospital. Here, we take a brief look at finding the best maternity hospital in Singapore. For more information about maternity services in the Lion City and your insurance options, we encourage you to read our free maternity in Singapore guide, available here. 
The choice of the hospital should happen well before your baby is born
Finding the best hospital for women during pregnancy and childbirth in Singapore can be a lengthy and overwhelming process. One of the best ways to avoid this is to pick your preferred hospital in advance. How do you do this? Well, for most women in Singapore the decision is actually fairly easy: Talk with your OB-GYN! Generally speaking, the OB-GYN you have been seeing throughout your pregnancy can recommend the best hospital for you to give birth in.
As alluded to previously, the most important question you should be asking is whether you want to visit an OB-GYN within the public or private system. To help you narrow your choices down when looking for the best maternity hospital in Singapore, let's take a look at the differences between the public and private healthcare system in the city.
Looking at maternity care at the public hospitals in Singapore
16 public hospitals and specialty centers currently exist in the city, of which three are the most common for maternity and giving birth:
KK Women's and Children's Hospital

National University Hospital

Singapore General Hospital
That said, many of the other hospitals can provide some maternity care. This means that you don't necessarily need to go to the best hospital for pregnancy, as you are likely not very far from a facility that can meet your needs. Aside from location, there are two major benefits of giving birth at public hospitals in Singapore:
Benefit 1: Public hospitals can be more cost-effective
One of the best things about healthcare in Singapore is that the government has taken great strides in ensuring almost everything about it is as transparent as possible. One of the ways they do this is by publishing the average costs of care at the hospitals in the city.
For example, the Ministry of Health regularly publishes and updates the average cost for both normal and c-section deliveries at the various hospitals in the city. By comparing the costs, you can quickly see that the average cost of giving birth at the public hospitals is lower than in private hospitals.
Benefit 2: The hospitals that specialize in maternity are highly capable of emergency care
While the private hospitals in the city do have emergency rooms, the smaller ones might not necessarily have an emergency team in place to deal with severe medical emergencies. If this is the case, most of these hospitals will likely send you to the nearest public hospital that is capable of delivering care.
The public hospitals that do cater to maternity treatments do tend to be suited to delivering this care. If you are already in the hospital and there is an emergency during the delivery then you will not have to go far for care.
Downsides to maternity care at a public hospital
The most obvious downside to giving birth at a public hospital is that at certain times there will be a longer wait time than at private hospitals. While this might not be an issue for some mothers, if you need to see a doctor without an appointment you might find yourself waiting to see a doctor.
The other main downside is that in many cases you will share a room with other mothers or possibly other patients. This could be a bit of a problem for some, especially if you have trouble sleeping or need some alone time.  
Looking at maternity care at the private hospitals in Singapore
Of the private hospitals in Singapore, the government has identified seven hospitals that are commonly used for maternity care and birth:
Gleneagles Hospital

Mount Alvernia Hospital

Mount Elizabeth Hospital

Mount Elizabeth Novena Hospital

Parkway East Hospital

Raffles Hospital

Thomson Medical Centre
Because these hospitals are so varied there are a number of benefits they can offer mothers-to-be.
Benefit 1: You get to choose your OB-GYN
This can be a great benefit for many mothers-to-be, as having the same OB-GYN as previous births, or having one who has come highly recommended by a friend or family member can go a long way in taking some of the stress out of giving birth.
Generally, when you go to a private hospital you will be asked which doctor you would like to see and can then continue to book appointments with them in the future.
Benefit 2: You will be more comfortable
When having a baby, being comfortable is among the single most important things to many mothers aside from the health of the baby. With the private system, the most common room available is a single room. This means that you will have a bit of space to yourself and fewer interruptions from staff.
Rooms in private hospitals also tend to have much better amenities than in the public system, something some mothers have found to be a huge help during their hospital stay. Beyond that, visiting hours tend to be a bit more flexible. Some mothers have found that having family members around can be comforting!
Benefit 3: There is generally a shorter wait time
As with many other treatments, the waiting time for maternity care can be much shorter than at public hospitals. This is especially true during times when hospitals are busy with other situations, e.g. cold and flu season.
Benefit 4: The cost is not always much higher than the public system  
As with the public system, Singapore's Ministry of Health does actually publish the average cost of treatment at private hospitals. When comparing prices, the average bill for normal birth at private hospitals in Singapore is not immensely higher than at public hospitals.
Downsides to maternity care at a public hospital
The biggest downside to the private system is, of course, the cost. While the price might not be that much higher than at public hospitals, private hospitals do tend to have higher costs overall. 
One important thing to be aware of when looking for the best maternity hospital in Singapore
Singapore has a universal health insurance system in place for citizens and Permanent Residents of the city. This system, called Medisave and Medishield, helps citizens offset nearly all of the cost of medical treatment which means the actual cost of giving birth can be much, much lower, especially at public hospitals.
Unfortunately, expats are not eligible to join these programs which means they must pay the full cost of care themselves, or they can offset these costs in the form of a maternity insurance plan. What's more, you can even find plans that include newborn insurance coverage, ensuring that your child receives good healthcare from Day 1. 
If you are planning to secure a medical insurance plan with maternity cover then you should also be aware that all plans sold in Singapore come with waiting periods of at least 10 to 12 months. This time must elapse before you will be eligible to submit a claim, so it is important to plan ahead.
Where can I learn more about maternity care and health insurance in Singapore?
Pacific Prime has recently published a useful guide on maternity to help expats find the best maternity hospital in Singapore. Those new to the city can really benefit from this guide. Download your free copy of the 2020-2021 Singapore Maternity Insurance Guide today to learn more about maternity care and health insurance in Singapore, including:
How much does it cost to give birth in Singapore?
What are the most popular hospitals in Singapore?
What maternity insurance benefits do I need?
What insurance terms and items should I know?
Does maternity insurance cover COVID-19?
When you're ready to secure a plan, you can also get in touch with us. As a health insurance broker with over two decades of experience, we strive to help you find and compare the best-value insurance product to suit your needs and budget. Use our handy price quotation tool or contact our insurance experts today!