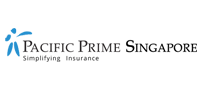 Does my insurance cover alternative treatments?
As an international hub in Asia, Singapore is a melting pot of different races, religions, and cultures where East meets West and modernity blends with tradition. While The Lion City thrives with its state-of-the-art techniques and technology, it also boasts a long-lasting legacy that sees well-established traditional practices such as traditional Chinese medicine (TCM), acupuncture, homeopathy, naturopathy, and chiropractic therapy. Today, Pacific Prime Singapore will divulge what these alternative treatments are exactly and whether your insurance covers them.
Most popular alternative treatments
While western medicine is still predominantly viewed as the mainstream treatment option for many ailments and health conditions, over the last decades we also witness a comeback of traditional practices. In view of the rising popularity of these conventional forms of medicine, we present to you a lowdown on the top five alternative treatments in Singapore.
Traditional Chinese medicine (TCM)
With over 2,000 years of history, traditional Chinese medicine is a comprehensive medical healthcare system that is comprised of various forms of herbal medicine, acupuncture, massage (tui na), exercise (qigong), and dietary therapy. Since TCM is gaining traction, some TCM practices and ideas are being integrated into modern medical techniques.
In Singapore, the practice of TCM is monitored by a statutory board called The Traditional Chinese Medicine Practitioners Board (TCMPB). All TCM practitioners (both acupuncturists and physicians) must pass the Singapore TCM Physicians Registration Examination and practice at a registered clinic. The high standard of requirement and regulations have made TCM a reliable treatment option for Singaporeans.
Acupuncture
A key component of TCM, acupuncture involves inserting thin needles into strategic points of the body to relieve pain and addresses a variety of other health conditions such as insomnia and sinus congestion. It is usually applied together with other forms of treatment.
Chiropractic care
Known for its therapeutic effects of back pain, neck pain, migraines, and headaches,  chiropractic care provides treatment to the whole body by focusing on the misaligned spine and other joints. Chiropractic philosophy believes that misalignments of the spine and joints due to
emotional, chemical and physical stresses will hinder the communication and functioning of the brain and the body. It is asserted that adjustments to the spine can restore the proper neurological flow between the body and the brain.
Currently, chiropractic care is not statutorily regulated and the Chiropractic Association Singapore has called for more regulation for public safety and to protect the title of legitimate chiropractors.
Homeopathy
Created in 1796 by Samuel Hahnemann, homeopathy is a medical system that is based on the belief that the body can cure itself. Homeopathy practitioners use natural substances like plants and minerals to stimulate the healing process. One main doctrine behind this form of remedy is the belief of "like cures like", which means something that brings on symptoms in a healthy person can treat an illness with similar symptoms.
Again, while the Singaporean government recognizes homeopathy as an alternative medical practice, there is no legislation controlling homeopathy practitioners. However, there are currently around 20 homeopaths registered under the Registered Professional Homoeopathy Association, Singapore (RPHAS), which is approved by the Ministry of Health.
Naturopathy
Naturopathy is a form of alternative therapy that employs a variety of practices including herbs, massage, acupuncture, exercise, and nutritional counseling. Touting itself as a "non-invasive", "natural", and "self-healing" practice, it aims to cure the entire person, including mind, body, and spirit, instead of just stopping the symptoms. There are a number of naturopaths in Singapore, some may be medical doctors while others are simply practitioners.
Does your insurance cover alternative treatments?
There is no simple yes or no answer to this question. Health insurance plans vary in their coverage, but some plans in Singapore will provide at least, to some extent, alternative treatments such as acupuncture and TCM as part of an outpatient benefit.
For instance, BUPA & InterGlobal cover homeopath treatments but not naturopath treatments while AXA covers both. Therefore, as with other kinds of insurance, it all comes down to the fine print of the policy to figure out exactly what is covered and if there are any limitations such as the number of visits to the therapist or practitioner. Having said that, some alternative treatments like health spa and massage services such as ayurvedic treatments are usually not covered.
Another key point to note is whether these treatments require a doctor's referral. For treatments like acupuncture or TCM, a doctor's referral is not necessary as they are clearly two different schools of thought. However, when it comes to chiropractors or physio treatment, a referral from a general practitioner will be needed before insurers will cover costs.
Professional advice from an established insurance brokerage
With over 19 years of experience and nine offices across the world, Pacific Prime Singapore is well-versed in matching clients with the best plan that matches their needs and budgets. Contact us today for impartial insurance advice, a no-obligation quote, and a free plan comparison.
Anthony Chan is a content writer at Pacific Prime. He's responsible for writing, translating, and editing articles, guides, infographics, leaflets, as well as other resources for Pacific Prime and Kwiksure.

When he's not working, he's usually on the hunt for great restaurants, playing badminton, and writing screenplays.