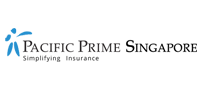 Is a broker your best choice for group health insurance?
There are a number of considerations that a professional will make before they decide to accept a job overseas. Is the destination an ideal location for their current family situation? Is the climate to their liking? Will they be able to adapt to local cultures and cuisines? Of course, many times the primary factor that will influence the decision to work abroad will be the bottom line. If the price is right, people can oftentimes adapt to a new country surprisingly quickly. This isn't always related to the zeroes on the paycheck, though. Talented professionals these days are looking for comprehensive group health insurance on top of solid pay, and companies worldwide have been taking notice.
After all, if you want to attract the best talent that the world has to offer in order to bolster your business, you have to make your company's benefits world class. For the business owners and human resources professionals out there, though, it can be difficult to traverse the world of group insurance in order to find the best balance of benefits for your employees and your company's budget. To help, Pacific Prime Singapore is here to supply you with information on how best to find your ideal insurance plan, and whether using an insurance broker is right for you.
How companies can find the best group health insurance
To put it simply, there are two essential ways that an individual or organization can find group health insurance:
Shop around on their own:

This would involve spending a lot of time checking in with a number of insurers and documenting the specifics of the plans that they have on offer. To be sure, there are many insurance companies in Singapore, and each of them has many plan types and other

insurance options

that come with a wide range of premiums, so cataloging all of these details can certainly be a daunting task.

Go with an insurance brokerage:

This method of finding insurance would involve you contacting a broker and giving them details about what your organization is looking for in a group health insurance plan. The broker then comes back to you with options based on their knowledge and research of the insurance market.
Of course, the goal of either route taken is the same: Getting your employees access to affordable and high quality healthcare. However, there is still much work to be done after you do obtain your health insurance plan. The plan must then be presented to your employees in a manner that they can understand, their questions about plan specifics must be answered, claims must be managed, and use of the plan must be monitored to make sure that it is used properly. Then the cycle must be completed by going through the renewal process at the end of the policy's term.
Many people find this whole process to be extremely tedious, and HR professionals can find that they have to work overtime to meet the needs of managing their company's health insurance while still accomplishing their other tasks and projects. This is where working with a broker can be invaluable.
Broker benefits
There are a number of benefits to working with an insurance brokerage for your group health insurance, rather than going it alone. These include:

Plan management:

After you have obtained your plan, your broker can really help you with a number of things when it comes to managing it. By utilizing your broker to help you with claims, you can simply be updated regarding the whole process regularly, rather than have to quibble with insurers or deal with any problems that arise. At renewal time, your broker can provide you with a direct proposal to stick with your current insurer or move to another, with detailed reasoning for the recommendation. Additionally, your broker will be available to answer all of your questions and can be a valuable informational resource.

Extended services:

When you consider the value added by a broker, especially when utilizing them really costs your company nothing, it's not hard to see why they can be so beneficial. On top of being available to answer all of your questions and acting as a valuable informational resource, brokerages offer other valuable tools. This includes member portals for easy online access to policy information and important documents, management teams to handle your company in a comprehensive way, and presentations to better educate your employees on important aspects of their health insurance.

Pricing:

Instead of researching the prices of each insurance company on your own, your broker can quickly identify the best prices among plans that most suit your company's needs, allowing you to quickly find the best mix of benefits and pricing.

Variety:

Sifting through all available plans can be a real slog. Get right to the group insurance policy that fits your company best by leveraging the knowledge of an experienced insurance broker.

Impartiality:

What this means is that your broker can focus on you and your company's needs more than your point of contact at your insurance company. This is because a broker works for you, while an insurance company employee must primarily focus on the insurer's bottom line. Insurance brokers make their money through customer loyalty and going above and beyond to give you the best advice. In order to accomplish this, they realize that they must remain impartial, and not beholden to any particular insurer.
In other words, going with an insurance brokerage isn't just a method for finding health insurance. It's an ongoing relationship that will result in far less time and effort put into managing your health insurance as well.
Can Pacific Prime Singapore help you?
Of course Pacific Prime Singapore can help you with your corporate health insurance needs! Why should be your choice of brokers though? Well, there's no need to ask us. You can see our excellence exemplified in the recent announcement that we are a finalist HR Vendor of the Year awards category for Best Corporate Insurance Provider.
We are honored to have our commitment to our clients acknowledged within our industry, and now we want the chance to show you the difference that Pacific Prime can make when it comes to your group health insurance. Contact us today to find out more about how we can help!
Jessica Lindeman is a Content Strategist at Pacific Prime. She comes to work every day living and breathing the motto of "simplifying insurance", and injects her unbridled enthusiasm for health and insurance related topics into every article and piece of content she creates for Pacific Prime.

When she's not typing away on her keyboard, she's reading poetry, fueling her insatiable wanderlust, getting her coffee fix, and perpetually browsing animal Instagram accounts.