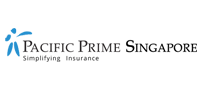 Best mooncakes in 2021 to try in Singapore this Mid-Autumn Festival
It's that delicious time of the year again when we gorge ourselves on mooncakes. What's so great about the pastry is that there is a wide spectrum of varieties and flavors to choose from. There is something for everyone, from traditional and modern to vegan/healthy to indulge, you'll never run low on options. Without further ado, here's Pacific Prime Singapore's list of the best mooncakes in 2021.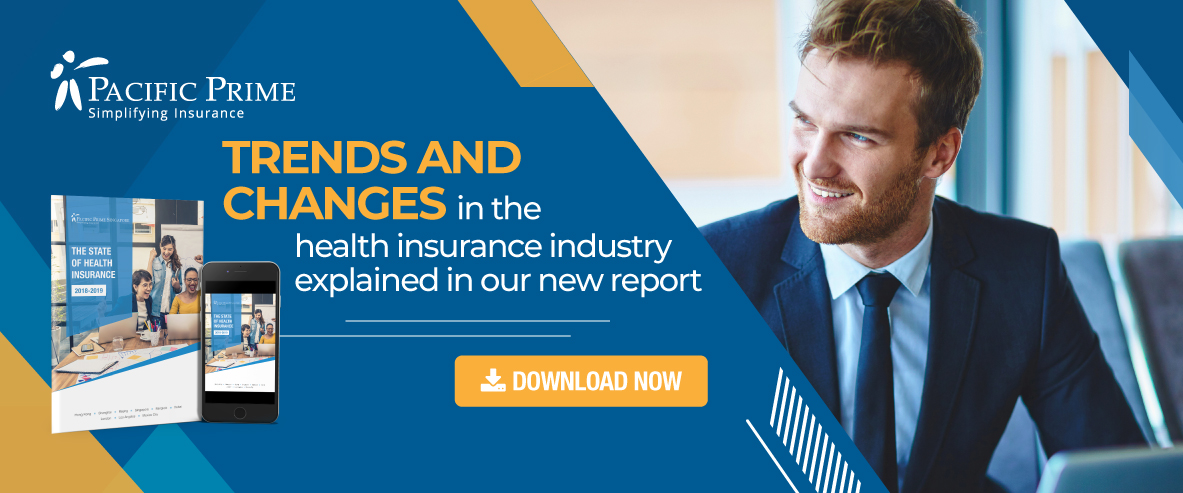 Best mooncakes in 2021 for if you miss traveling to Japan
Pandemic-related travel restrictions have definitely put a damper on most people's travel plans. Didn't manage to catch the cherry blossom season in Japan this year? Worry not, you can still get a taste (literally) of it in the comfort of your own home.
FYRE Singapore
Sakura Cherry Blossom Lychee Mooncake series is here to the rescue:
Sakura Cherry Blossom Lychee (SGD $88.80 for a box of 4) is a traditional mooncake slow-baked and gently smoked with lychee and sakura blossoms. Find a delicious/delicate sakura cherry blossom paste on the inside.
Sakura Cherry Blossom Lychee Black Gold Mao Shang Wang (SGD $148.80 for a box of 4): This snowskin variation combines all-natural sakura and lychee extract with rich and creamy durian flesh.
Teochew Sakura Cherry Blossom Lychee Lotus (SGD $78.80 for a box of 4): Bite through traditional buttery flakes for lightly-sweetened lychee-infused yam paste.
Syun and table65
Check out this collaboration between Syun, a Japanese restaurant, and table65, a European eatery.
Luxury Baked Mooncake Set (SGD $88 for a box of 2) comprises a Golden Bamboo Charcoal Mooncake with Australian Black Truffle and a Whisky-soaked Yuzu Peel with Sakura Mooncake. The former delights your taste buds with black sesame paste, custard, Australian black winter truffle, and walnuts. The latter draws you in with its honeyed tones of Hibiki Harmony Whisky that saturates the traditional white lotus paste filling.
Best mooncake in 2021 for truffle and durian lovers
Who says you can't have the best of both worlds? Check out this award-winning spin on snowskin mooncakes.
Aroma Truffle Co.
Ever since their debut in 2019, these truffles and Mao Shan Wang durian mooncakes have always sold like hotcakes.
Black Winter Truffle Mao Shan Wang Durian Mooncakes (SGD $78 for a box of 4) are snowskin mooncakes that come in two flavors: Onyx and Frosty. Both are filled with the best Mao Shan Wang durian from Pahang and real black winter truffles and speckled with gold.
Best savory-sweet mooncake
Not a fan of sweets? You might appreciate these morsels from Four Seasons Hotel Singapore.
Four Seasons Hotel Singapore
Try their special smoked duck with assorted nuts mooncakes, which make a comeback this year. If you're more of a snowskin mooncake fan, they also offer some groundbreaking flavors.
Smoked Duck with Assorted Nuts and Lime Mooncakes (SGD $80 for a box of 4) are traditional-style mooncakes crafted with Jiang-Nan Chun restaurant's signature wood-smoked Peking duck.
Kumquat and Lemon Snowskin Mooncakes (SGD $82 for a box of 8 minis): Refreshing for
Bird's Nest with Custard Mooncakes (SGD $92 for a box of 8 minis) for a taste of luxury.
Best vegan mooncake in 2021
Whether you are vegan or simply health-conscious, celebrate Mid-autumn Festival 2021 by snacking on these vegan mooncakes.
Green Common
Vegan Custard Mooncakes (SGD $54 for a box of 6) are guilt-free mooncakes lovingly made with vegan butter, plant-based custard filling, flaxseed, and agave syrup.
Vegan Mixed Nuts Mooncake gift set (SGD $56 for a box of 6): This set comes with two kinds of nutty, fruity goodness: Mixed Nuts with Blueberries and Purple Sweet Potato mooncakes and Figs with Pistachios and Oats mooncakes.
Best mooncakes in 2021 for Instagram and best tea mooncakes
Here's a shoutout for the ridiculously photogenic pastries out there.
TWG Tea
Tea lovers, take note! Not only are TWG Tea's mooncakes infused with your favorite beverage,one of them is also decked out in rainbow colors.
Moon Dance Snowskin Mooncakes (SGD $40 for a box of 4): Enjoy one each of Rainbow (Moon Dance Tea-infused lime lotus paste paired with lemon and lotus cream), Pure (New World Tea-saturated white lotus paste saturated with ), Ruby (Sweet France Tea-inflected white lotus and orange paste and white chocolate heart filled with raspberry purée), and Moonlight (Iron Monk Tea-infused white lotus and pistachio paste, raspberry pearls, and pistachio paste in a white chocolate heart).
Man Fu Yuan, InterContinental Singapore
Are you eating mooncakes or roses? You can do both simultaneously with Man Fu Yuan's snowskin mooncakes.
Snowskin Mooncakes: Secret Garden (SGD $88 for a box of 4): Made in the shape of Man Fu Yuan's iconic roses, this set features floral tea-flavored mooncakes. Chocolate truffles are each nestled within Matcha, Earl Grey, Oolong, and Rose Flower Tea in each snowskin mooncake.
Best mooncakes in 2021 for a traditional taste
The variety of mooncakes available out there boggles the mind. Sometimes, you just want to go back to what's familiar and good. Here are a few restaurants that offer excellent traditional and snowskin mooncakes.
Ding Bakery
Note that Ding Bakery also gives you the option to buy a single mooncake, which is excellent if you live by yourself or in a small household. What's more, their award-winning mooncakes are free of preservatives.
Assortment of Premium Traditional Mooncakes (SGD $88.90 for a box of 4): Signature White Lotus Mooncakes and Premium Pandan Jade Lotus Mooncakes come in an elegant royal blue gift box, perfect as a gift for friends or yourself.
Mao Shan Wang Durian Premium Snowskin Mooncakes (SGD $119.40 for a box of 8) are Ding Bakery's best-sellers, rich and dense with Pahang's Mao Shan Wang durian.
Marina Bay Sands
Baked Artisanal Mooncakes (SGD $88 for a box of 8) are a gorgeous Cantonese-style traditional mooncakes and tea set from Marina Bay Sands. It features three flavors: Low Sugar Lotus Paste with Melon Seeds, Premium Pandan with Melon Seeds, and Yam and Lotus Paste with Salted Egg Yolk.
What's special about this set is that it comes with a stunning pair of double-walled tea-infuser tumblers and 2 tins of imperial pu-erh tea leaves from TWG Tea.
Shangri-La Singapore
50-year Aged Mandarin Peel, Rose, and Red Bean Paste Mooncakes (SGD $148 for a box of 9) are inspired by Shang Palace's famous red bean soup. They're housed in a box with a beautifully painted mountainous landscape to celebrate Shangri-La's 50th anniversary.
Gim Tim Restaurant
Teochew Crispy Yam Paste with Single Yolk Mooncakes (SGD $51.41 for a box of 4): Bite into this melt-in-your-mouth thousand-layer pastry by Gim Tim. Trust us, you won't regret it.
Best custard mooncake
Oozing with rich salty-sweet custard, these mooncakes are a hit for both adults and children.
The Peninsula
Mini Egg Custard Mooncakes (SGD $83 for a box of 8) are flown in from The Peninsula Hotel in Hong Kong, the pioneer of custard mooncakes. They've been making these bite-sized crowd-pleasers since 1986 with quality ingredients. Tip: heat it up in the oven for the ultimate texture and taste/maximum yumminess.
Protect your health with international health insurance
It's always a joy to celebrate festivities together with your family. That's why it's important to protect your family with family insurance in Singapore. If you're spending the holiday by yourself, it's also a good idea to secure an expat health insurance plan.
Health is the most important gift a person can have. Make sure you take care of both your physical and mental health today. With comprehensive insurance in place, you'll never have to worry about paying for hospital bills out-of-pocket. In addition, you can access the best treatment at top hospitals whether it's in Singapore or elsewhere. Check out our tips for how to personalize your health insurance plan.
With over 20 years of experience in the insurance brokers industry, Pacific Prime Singapore is confident that we can help you find your best-fit policy. Get a free quote now with our online quotation tool! Contact our team today for a free plan comparison and impartial advice.