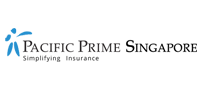 Basic introduction to group life insurance in Singapore
Insurance is a product that we seldom talk about when we are young, let alone life insurance. However, at some point in our adulthood, we will finally notice that it is a necessity to protect both ourselves and the ones we love. And it seems like the older we grow, the more we need it. This is why there is a popular saying that we should buy insurance as early as possible since it may become more expensive as we get older. Is it entirely true? Who should consider securing life insurance? How many types of group life insurance are there? How much life insurance coverage should you need? Today, Pacific Prime Singapore focuses on group life insurance and provides answers to the above questions.
Do we need life insurance?
Whether to buy an insurance product or not is entirely a personal decision and depends on your situation. If you are still in your 20s and 30s and are perfectly healthy, then a group life insurance policy may seem to be a waste of money. This is because the purpose of group life insurance is to replace your income or assets for people who depend on it. Having said that, there is still a large population of Chinese in the Lion City, among whom filial piety is of utmost importance. In that case, it would still make sense to purchase a life insurance plan and select your parents as the beneficiaries.
Right after you get married and start having children, even more people will be depending on you financially. If you would like to protect your spouse or continue to pay for your children's tuition fees should you accidentally pass away, life insurance is the way to go. In a nutshell, it all comes down to how many people will be affected if something happens to you.
Having said that, the rates of life insurance go up very quickly as you get older. So it is oftentimes on the more expensive end among individual insurance policies. And having a group term life insurance policy, in which the insurer issues the employer a master contract with coverage extended to employees, is a big help to employees.
What is group life insurance?
Group term life insurance is a group benefit offered to employees who meet eligibility requirements, such as being a permanent employee, or 30 days after hire. Employers typically pay most or all of the premiums for basic coverage. Additional amounts, ordinarily in multiples of the employee's annual salary, are usually offered for an extra premium paid by the employee.
As with individual life insurance, if you are a member of a group life insurance policy and pass away prematurely, the plan will provide a monetary benefit to the beneficiaries. Typically, this is used to help pay for dependents' education, food, holidays, as well as any bills associated with the death, outstanding mortgage, estate duties, and relief for any beneficiaries that would have been affected by the loss.
Premiums of group term life insurance are usually much cheaper vis-a-vis individual plans. In other words, the cost of group coverage is far less than what the employees or members would pay for a similar amount of individual protection.
Another big advantage of group life insurance is that all eligible employees are automatically covered. Premiums are based on that pool of employees, regardless of their health. In contrast, employees purchasing individual coverage may be imposed higher premiums depending on the results of a medical exam, or may even be rejected altogether.
Group term coverage remains effective until your employment is terminated, or until the specific term of coverage ends. You can choose to convert your group coverage to an individual policy if you switch to another job. However, not every insurer allows policyholders of group plans to switch over to individual plans. And even if they do, not a lot of people will do this because the premiums of individual life insurance policies tend to be much higher.
How should I select the right life insurance cover for my employees?
Group life premium rates will depend on the pool of your employees. However, as every individual has their own unique needs, it pays to first discuss with your employees and understand their current standard of living before determining which policies can help their beneficiaries sustain that standard over the long term. For instance, employees who have existing housing mortgages or student loans may require a higher amount of compensation, and vice versa for those with kids who will graduate from college soon.
Additionally, you can ask your employees if they are willing to voluntarily purchase more cover on top of what you have secured for them. Not only will they be able to purchase additional coverage free of underwriting, but they can also use this coverage to close gaps in their existing insurances.
Once you have reviewed the needs of your employees, you can secure different levels of coverage for them accordingly. On that note, you should also check with the insurer on whether the plan will allow your employees to choose between a lump sum payment and recurring pay-outs when they claim. While traditional group life insurance policies expect the employer to make the decision for all employees, less conventional group life insurance allows more flexibility for employees to make their own decisions.
If you would like to obtain more professional advice on the subject of group life insurance, it is a smart move to consider engaging the services of an established insurance brokerage like Pacific Prime Singapore. With over 19 years of experience and nine offices across the world, Pacific Singapore is specialized in international health insurance and employee benefits solutions to firms of different scales.
Contact us for unbiased insurance advice, an obligation-free quote, and a plan comparison!
Anthony Chan is a content writer at Pacific Prime. He's responsible for writing, translating, and editing articles, guides, infographics, leaflets, as well as other resources for Pacific Prime and Kwiksure.

When he's not working, he's usually on the hunt for great restaurants, playing badminton, and writing screenplays.