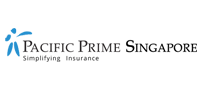 Announcing the release of our Cost of Health Insurance Report 2019
We are thrilled to announce that our annual Cost of International Health Insurance in Singapore Report 2019 has finally launched. This latest report offers a sensory summary of the average costs of international health insurance in Singapore and the rest of the world, as well as valuable insights from industry professionals.
In this Pacific Prime Singapore, we will guide you through the key findings in our report, namely the average costs of IPMI in Singapore, as well as the main drivers behind international health insurance premiums in Singapore, and across the globe. You can also click here to download a complimentary copy now.
The average premiums of international health insurance in Singapore
This year, Singapore's family and individual insurance premiums have risen by 9% compared with last year. In both individual and family rankings, the Lion City has been ranked fourth most expensive country for international health insurance plans, with an average premium of USD $5,458 and USD $15,055 respectively.
If we look at Asia specifically, Singapore has been ranked as the second most expensive country to purchase health insurance, with Hong Kong ranking at the top.
What are the main factors shaping the international health insurance premiums in Singapore?
Singapore is widely recognized as one of the top medical tourism hubs across the globe with state-of-the-art medical facilities and well-trained industry professionals. Our team of experts has recognized five key drivers that have pushed up international health insurance premiums in Singapore.
High medical inflation
While medical inflation is omnipresent around the world, the premium inflation rate in Singapore is expected to reach 10%, which is even higher than the global average of 8%. The growing prevalence of chronic conditions and the increasing aging population add fuel to the healthcare costs in the Lion City.
Huge increase in chronic conditions
It is by no means cheap to treat and pay for chronic conditions in Singapore. This not only affects the quality of life but also undermines the productiveness of employees and corporates, which causes a huge impact on the economy.
Increased medical costs for cancer and cardiovascular treatments
Thanks to the aforementioned medical inflation, the inpatient medical fees for treating particular ailments such as cancer and cardiovascular conditions have risen. 
Companies are trying to keep costs low
In view of hiking medical inflation, companies are using different means to contain health insurance costs such as deductibles or co-pays. Meanwhile, they are also more inclined to implementing wellness and preventative programs to improve health outcomes.
Mental health gaining awareness
Societies are paying more attention to the negative impacts of mental illnesses and starting to offer more mental health support and wellness programs. While it may increase the employer's costs in the short run, it will help corporate organizations contain medical inflation in the long run.
What are driving international health insurance premiums across the globe?
While there are different country-specific factors shaping the premiums, some other factors are less particular and can apply to different locations. Our advisors at Pacific Prime have recognized five micro and universal factors that influence the IPMI premiums heavily throughout the world, including:
More demand for world-class private care

The rising cost of healthcare

More regulations from the government

Growing challenges due to fraud

The growth of insurtech
Get your free copy of our Cost of International Health Insurance in Singapore Report 2019 report today
The above information is just the tip of the iceberg of the comprehensive contents in our annual report. Click here to download the full version of our professional analysis and findings of country-specific and worldwide IPMI premiums.
If you are interested in knowing more about our international health insurance, feel free to contact one of our experts at Pacific Prime or visit our blog page for full-length feature articles on different health- or insurance-related subjects. With almost 20 years of experience and nine offices throughout the world, Pacific Prime is an established insurance brokerage that specializes in private health insurance plans for you, your family, as well as your business. Feel free to make good use of our online quotation tool for a free quote today.
Anthony Chan is a content writer at Pacific Prime. He's responsible for writing, translating, and editing articles, guides, infographics, leaflets, as well as other resources for Pacific Prime and Kwiksure.

When he's not working, he's usually on the hunt for great restaurants, playing badminton, and writing screenplays.