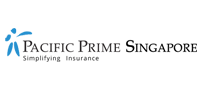 Zika Update: The Virus Lands in Singapore
Zika Update Singapore
As the Zika virus epidemic was coming to prominence in Brazil mere months ago, Pacific Prime Singapore published an article on the likelihood of the disease becoming widespread in Singapore. Of course, this was in early February, when the disease still seemed so far away from us, and people, including scientists and governments, didn't know exactly what the cause of the disease was. At first, the microcephaly (a disorder that has resulted in thousands of newborns having birth defects) associated with the Zika virus was thought to be transmitted by mosquitoes. Then we were told that it may not be the Zika virus that was causing these issues, but rather the chemicals being used to keep mosquitoes at bay! (How's that for a Catch 22?) Now we're back to being told that the mosquitoes are definitely the prime culprits in Zika virus transmission.
Of course, simply recognizing the source of the problem has not yet allowed world governments to control the disease as it has spread ever more widely across the globe. As of May 12th, 2016 the United States' Center for Disease Control reported that Zika virus was actively being transmitted in 47 countries, including many countries in Central and South America, as well as Pacific island nations like Fiji, Samoa, and Papua New Guinea. However, realizing where a disease comes from does allow much greater opportunities for people to protect themselves. This is now more important in Singapore as every before, as mosquito borne illnesses have already proven extremely difficult to control in the city-state, and the first documented case of imported Zika has recently been discovered. What should you know? How can you and your family be protected? Here, we examine the Zika virus developments we have seen over the past few months.
The Situation in Singapore
As you may have already heard, a 48 year old man is currently being treated for Zika virus infection at the Communicable Disease Centre at Tan Tock Seng Hospital. So how is the city coping? People in the area surrounding the estate where the infected patient lived, Watten Estate, have voiced their concerns via the Straits Times. Mainly, their worries stem from how prevalent mosquitoes are in the area, because of the potential for the man to have spread the virus through them. The insects are so ubiquitous in the area that a resident anecdotally quipped that a stroll around the park nearby would result in 20 mosquito bites.
Residents haven't been left high and dry, though. National Environmental Agency (NEA) officers have been seen in the neighborhood educating locals on how best to protect themselves from being bitten, as well as providing mosquito repellant. Additionally, the NEA has been inspecting and spraying pesticides around the area to destroy mosquito breeding grounds and control the local mosquito population.
Epidemic potential
If mosquito borne illnesses in Singapore have shown us anything, it's that they can spread across the city like wildfire. All anyone has to do is look at the area's Dengue statistics to confirm that. Enter patient zero for Zika in Singapore. It is reported that he will not be allowed to leave isolation at the CDC until he tests negative for Zika virus, which will also be the fate of any future isolated cases of Zika virus in Singapore. So how did he contract the disease in the first place? Predictably, he went straight to the source: He spent over a month in Brazil and returned to Singapore on May 7th.
As he was admitted to the hospital on May 13th, this leaves a window of 6 days that the man was out and about in Singapore, able to be bitten by any random mosquito, which would then be poised to spread the disease. Of course, there is no way of knowing if this happened or not. In light of this, concern is well warranted.
The concern doesn't stop at just children anymore, either. Brazilian scientists have found a new neurological disorder in adults caused by Zika virus. Called acute disseminated encephalomyelitis (ADEM), this autoimmune condition affects the brain and spinal cord, and is now the second such central nervous system disorder associated with Zika in adults. The other is called Guillain-Barre syndrome.
How can you protect yourself?
There are several aspects of the Zika virus epidemic that cause a great deal of fear globally in their own right. Chief among these is that there still is no cure for the disease in sight, though the disease does seem to run its course eventually. On top of this, while nations around the world have been working together to curb the spread of the disease, there is no significant evidence that these efforts have had any real impact.
With this in mind, many people may be planning on turning to their local healthcare systems and insurance plans for treatment should they contract the disease. While medical care providers worldwide will do their best to help Zika sufferers in need, any treatments may be expensive as they may be both new (possibly even to the point of being experimental) and long term, as it is unclear that a short term treatment will be available. This is where yet another major fear will kick in: the fear of not being able to afford medical care.
We say this because even people with private medical insurance may find themselves left out in the cold by their insurers due to the fact that many insurers will not provide cover for epidemic diseases like Zika. Other such conditions that may be excluded include malaria, dengue, chikungunya and more.
At Pacific Prime Singapore we have good news for our members, however. We offer international health insurance plans from major insurers that will provide coverage for Zika virus. What's more, not only can these plans provide coverage for medical treatment related to Zika virus, their international nature also allows you to be covered for treatment in virtually any country and medical facility.
If you would like to make sure that your current health insurance plan covers Zika virus should it affect you or your family, contact the experts at Pacific Prime Singapore today. They can analyze your current policy to find out if it covers Zika related treatment, and, if not, recommend plan options and provide free price quotations for insurance policies that do.