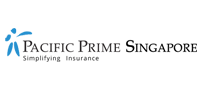 Traveling with your family: stay safe
The semester break is almost upon us in Singapore, and many of you have likely planned a vacation for some quality time travelling with your family. Regardless of whether we will be heading home to see family, heading out on an adventure around South East Asia, or travelling further afield, there is always a chance that somebody will fall sick, or something will happen that necessitates a trip to the hospital. Can you avoid this? No, but you can prepare for it so that an illness or injury won't put a damper on your next trip.
Here's seven things you can do to ensure that you and your family have a safe trip.
Pack for the climate
Before you head out, be sure to take a look at the climate and average forecasts for your destinations. For example, if you are heading to Bangkok and northern Thailand in June then it may be a good idea to pack extra socks and fast drying clothes as the rainy season usually starts in late May. Or, if you are heading to, say, the Rocky Mountains in Canada, it would be advisable to pack light jackets and even sweaters as it can still be cold at higher elevations, especially if you are used to the Singapore heat.
One thing many people may not think of when researching the climate in their destination is to look at photo albums on Facebook or Google, as these can give you a good glimpse into what other people are wearing that time of year!
Beyond that, try to pack as light as possible, most hotels offer laundry services these days, and taking a few hours off to do laundry can give the kids some much needed downtime.
Don't forget the sunscreen, mosquito spray, hats, and sunglasses
Regardless of where you are going, it would be a good idea to pack sunscreen, mosquito spray, hats, and sunglasses. These items are essential for keeping the sun off and reducing the chances of sunburn, which can make any person cranky.
This year the mosquito spray is arguably the most important of these items due to the increased threat and worry about Zika virus and other mosquito-born illnesses currently spreading across many countries.
Pack a first-aid kit
This can be an easy thing to forget, especially since many of us who travel usually don't have one with us. However, if you and your family are heading off the beaten path, a first-aid kit can be a great help. Most outdoor retailers have pre-made first-aid kits that include things like bandages, gauze, blankets, matches, scissors, etc. This is a good place to start, as kits like this should provide enough material to get you to a hospital.
With kids however, it may be worth adding in a few extra things. One of the most important among these would be extra medication that anyone in the family is taking. Beyond that, some child friendly medication and materials (bandages, etc.), and anti-bacterial cream for scrapes and cuts could also be useful.
Do some safety research on where you are going
Should there be an emergency medical situation while you are holiday, it will pay to know ahead of time where you can go to receive care and uncover any potential concerns such as whether your insurance will cover you, or how you will be able to communicate with staff.
It would also be a good idea to do some research about safety concerns in the area where you are going, and prepare your family with ideas on what to do should something go wrong.
Drink lots of water
This likely seems obvious to you, but think about any previous family vacation you've been on. Chances are good that someone wasn't drinking enough water. From a new location to the excitement of being on vacation, it can be easy to neglect drinking enough water.
Dehydration can quickly lead to serious health concerns and sickness. It would be a good idea to try to drink at least 3-4 bottles a day if you are going somewhere hot, are outdoors all day, or are planning lots of activities.
Watch what you eat
While traveling, food poisoning is usually the main cause of the majority of illnesses. If you are taking your family to a new place you have never been before, it would be a good idea to watch what you eat for the first few days in order to give your stomach time to adjust.
For example, if you are going to China, it is likely a good idea to avoid street food and anything that looks suspect. Or, if you are going to the US, try ordering smaller portions.
This is where looking at sites like Wikitravel and other travel guides that highlight safety concerns can be a big help.
Don't forget your insurance!
When traveling with your family, it would be a good idea to secure health insurance that will cover your trip. One of the best options available is an international health insurance plan. These plans provide coverage in almost every country worldwide and have high coverage limits, which means that should something happen, regardless of how severe it is, you and your family will be covered.
Aside from comprehensive coverage, many international plans offer what can be one of the best benefits while traveling with your family: Emergency evacuation. Should something happen and you or a family member need care that can't be provided at a hospital or clinic near you, you will be evacuated to a nearby city or even back to Singapore for care. While this would not be a good way to end a holiday, the security that plans like this provide can allow you to avoid the inevitable headache that will come from worrying about how you will afford care or change travel plans should there be a medical emergency.
To secure one of these plans, contact Pacific Prime Singapore. They can help you find an international private medical insurance plan that covers you and your family on all of your future adventures.